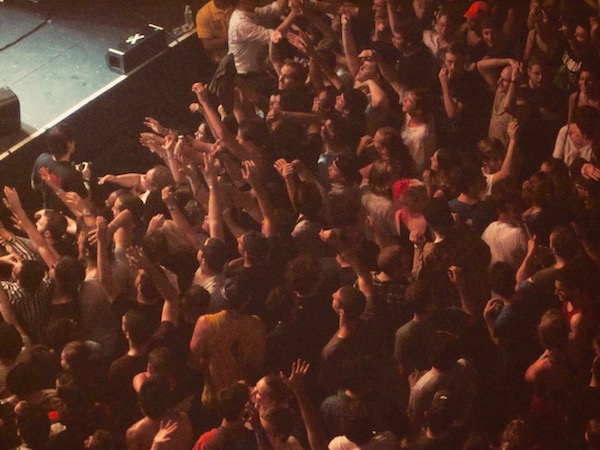 Writing the Apocalypse is a weekly series featuring the poems, essays, and recollections of
Puma Perl, with subject matter influenced by her experiences
as a NYC resident during the COVID-19 pandemic.
Déjà Vu or Is it Today? | BY PUMA PERL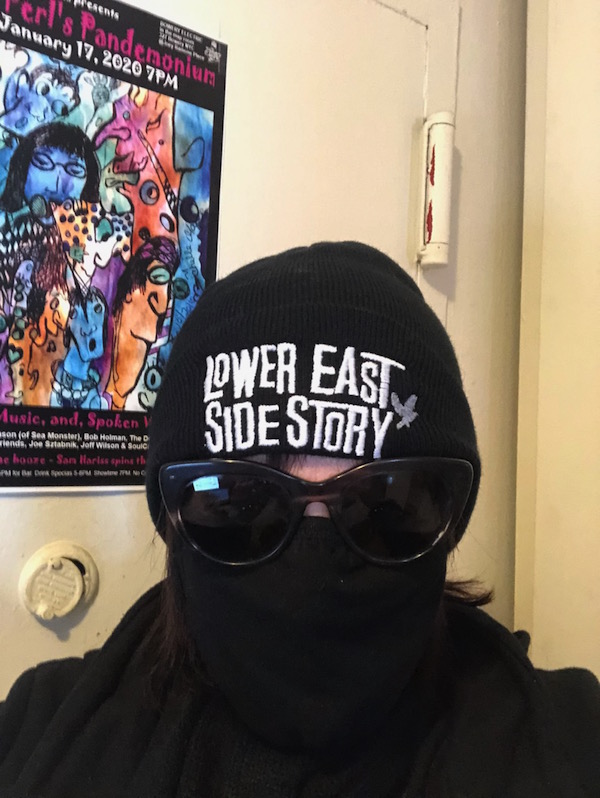 We've adapted
to face coverings,
distance,
pantomimed hugs
Early on,
I wondered
if my heart would fill
with holes,
if genetic changes would
course through us,
if touch and conversation
would cease
Diva used to wag her tail
when I reached
for a mask
The leash didn't prevent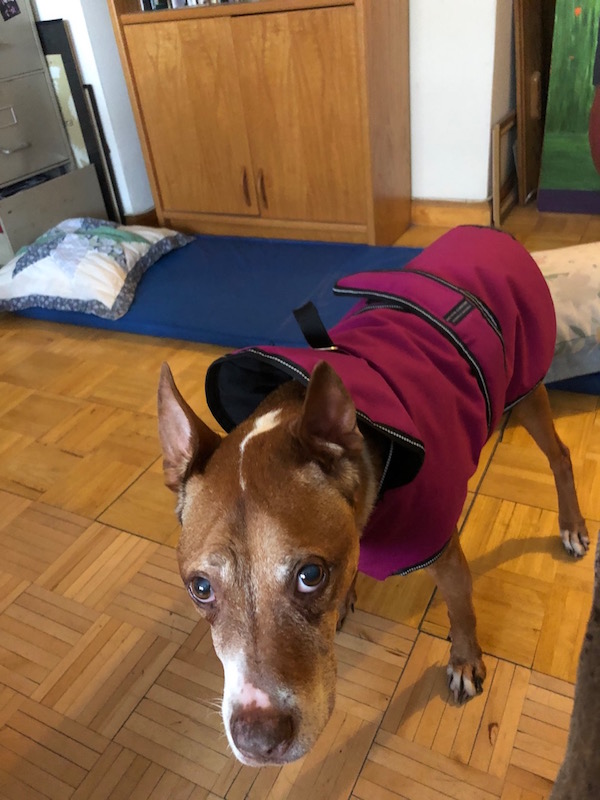 a ten-minute delay,
but the face covering
was serious
I'm still hoping
for non-staining lipstick,
and real solutions
to foggy eyeglasses
and hearing disabilities
I'm still hoping
for the day
we no longer wear
the damned things
By that time,
perhaps I'll have mastered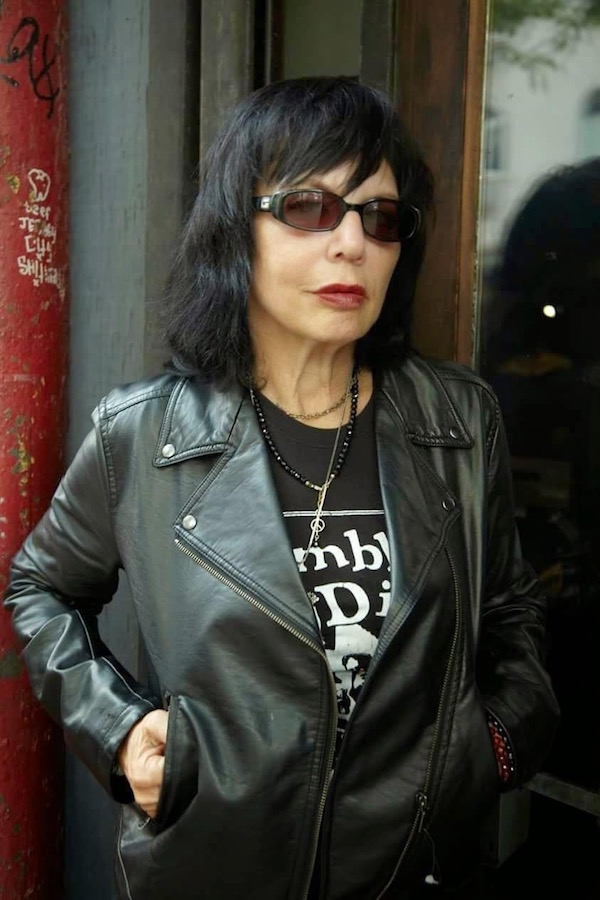 the art of mask wearing
At the moment,
I look like a sad bug,
feelings stacked up
behind my eyes
like that pile
of New Yorker magazines
beneath my end table
It's like wanting
to be taller
Sooner or later,
the heels come off.
© puma perl, 04/12/2021
Puma Perl is a poet and writer, with five solo collections in print. The most recent is Birthdays Before and After (Beyond Baroque Books, 2019.) She is the producer/creator of Puma's Pandemonium, which brings spoken word together with rock and roll, and she performs regularly with her band Puma Perl and Friends. She's received three New York Press Association awards in recognition of her journalism, and is the recipient of the 2016 Acker Award in the category of writing. Her most recent books can be found by clicking here.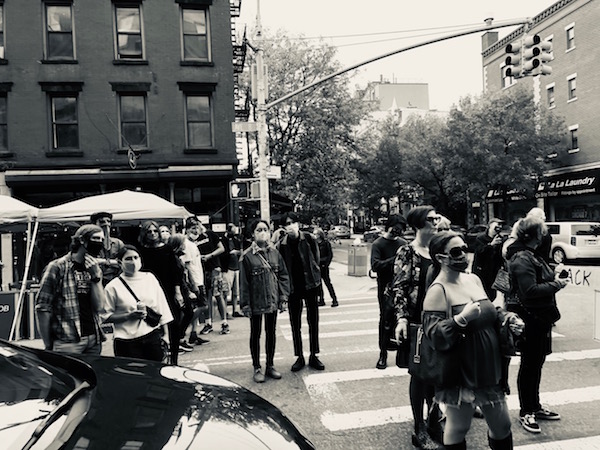 Chelsea Community News is made possible with the help of our awesome advertisers, and the support of our readers. If you like what you see, please consider taking part in our GoFundMe campaign (click here). To make a direct donation, give feedback, or send a Letter to the Editor, email scott@chelseacommunitynews.com.