BY MARNI HALASA | A small business that we all must support is Kashmir 9. Located in lower Hell's Kitchen (478 Ninth Ave.),  it's one of the city's best sources of freshly made Pakistani, Indian and Bangladeshi cuisine. The food—they offer tasty curries, chicken biryani, and nan bread as big as a spaceship—is fantastic, and affordable.
The staff is also super welcoming: Often chaotically busy, they greet me with a gruff smile and, as a regular customer, they already know what I am going to order. The eatery also has been a place of worship, and (before the pandemic), even had an area in the back where people could pray.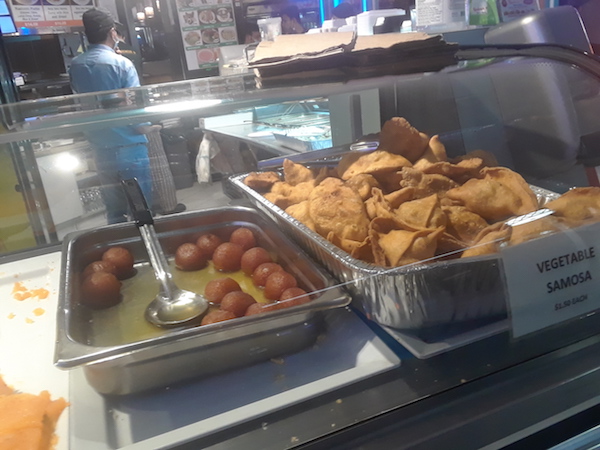 With two-thirds of our city's restaurants that having closed by the end of January 2021, an affordable eatery like Kashmir 9 is a local gem that must be saved. It's not fancy, but the food is delicious and the place is REAL, even down to the flashy storefront neon sign, reminding me of the "old New York" that I'll always cherish. For me, that was 1992, the year I arrived in New York City to study journalism. It's also the year that Kashmir 9 first opened its doors.
Kashmir 9 ("Home of Halal Food")  |  478 Ninth Ave. btw. W. 36th & 37th Sts.
Open 7 Days a Week, 10am-5am |  212-736-7745  |  Catering Available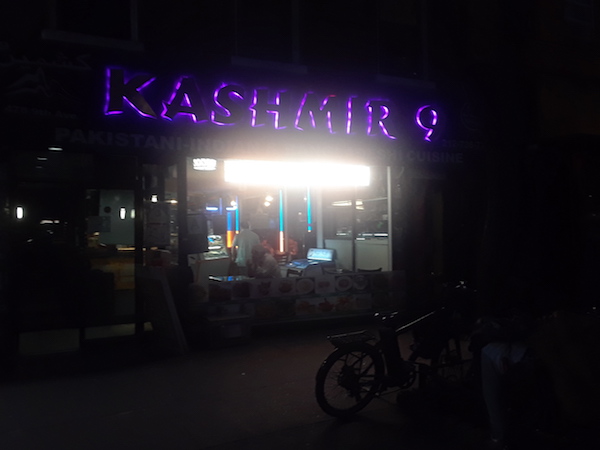 Chelsea Community News is made possible with the help of our awesome advertisers, and the support of our readers. If you like what you see, please consider taking part in our GoFundMe campaign (click here).To make a direct donation, give feedback, or send a Letter to the Editor, email scott@chelseacommunitynews.com.