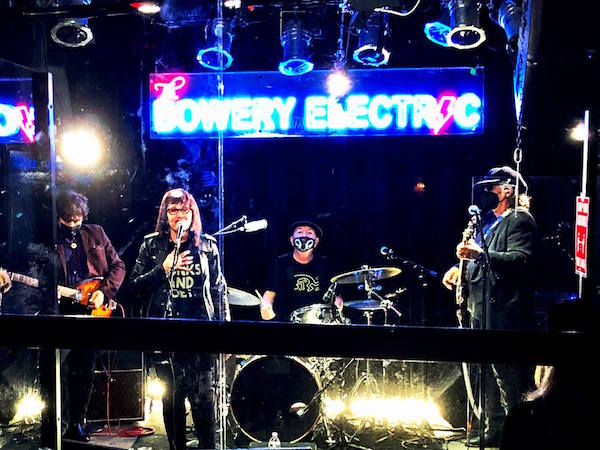 Writing the Apocalypse is a weekly series featuring the poems, essays, and recollections of
Puma Perl, with subject matter influenced by her experiences
as a NYC resident during the COVID-19 pandemic.
Is It Life or an Illusion? | BY PUMA PERL
Suddenly,
there are text messages
and emails to answer,
there are calendar notations,
appointments to schedule,
appointments to cancel,
double bookings,
rehearsal studios,
shows,
hair stylists
My makeup
and wardrobe
need upgrades
I can no longer
look exactly the same
every day
and now,
there are nights
And there are occasions
More variations are required
There is a memorial service
There is a brunch
There is a recording
There is an indoor show
An outdoor show
A gallery reading
A pop-up flea
A breakfast meeting
A dinner
A dentist
A doctor
A video
A protest
Sometimes,
there is more
than one thing a day
I had gotten used
to that one thing,
the thing
that got me out of the house
Today I go to the post office
Tomorrow I go to the bank
The next day I go to Trader Joe's
The day after to the library
Despite everything,
there was a comfort to the routines
Supposedly, there is life
Saturday looked more like 1999
and less than ever like 2020
But it's still haunting
Nothing is "over"
I don't know what "over" means
Is this life?
I wear my rings again,
occasionally change my earrings
from the four hoops I wore
for thirteen months,
select a pair of boots
from the shoeboxes
piled up in the closet
Don't know where we're going
Not even sure where we've been
Is this life?
© puma perl, 04/20/2021
Puma Perl is a poet and writer, with five solo collections in print. The most recent is Birthdays Before and After (Beyond Baroque Books, 2019.) She is the producer/creator of Puma's Pandemonium, which brings spoken word together with rock and roll, and she performs regularly with her band Puma Perl and Friends. She's received three New York Press Association awards in recognition of her journalism, and is the recipient of the 2016 Acker Award in the category of writing. Her most recent books can be found by clicking here.
Chelsea Community News is made possible with the help of our awesome advertisers, and the support of our readers. If you like what you see, please consider taking part in our GoFundMe campaign (click here). To make a direct donation, give feedback, or send a Letter to the Editor, email scott@chelseacommunitynews.com.