BY TRAV S.D. | One's first post-pandemic trip to the theatre following a year-a nd-a-half quarantine is a thing not to be taken lightly, and so we didn't.
I placed a cautious bet on Tennessee Rising: The Dawn of Tennessee Williams, a show whose characters and characteristics all seemed sure-fire: an award-winning play about Tennessee Williams, directed by Alan Cumming (Yes! THAT Alan Cumming!), and penned and performed by Jacob Storms, best known for guesting on that Steven Soderbergh TV series Red Oaks. Tennessee Rising also won Best One Man Show at the 2017 United Solo Festival.
Even the world and the weather cooperated to make it a memorable experience. The show is prudently presented to selected audiences of 18 in an outdoor space behind the cell theatre's Chelsea headquarters. On the day we attended, the weather was a sultry and unseasonable (for May) 90 degrees, and garrulous people kept coming out onto the upstairs deck above the playing space, to chatter and hang out, all of which accidents only went to reinforce the idea that we were in the French Quarter of New Orleans, which is where Storms' six-year survey of Williams's early years (1939-45) begins. Though Storms looks less like Williams than like, well, a younger Alan Cumming, he gamely attacks a role that is theatrical in more ways than one, taking his character from an "invisible" and sheltered Southern kid named Tom… to the nattily dressed and sophisticated Broadway personality who changed American theatre.
The journey is more informative than emotional. Among its payoffs are revelations about the real-life people, places and events that Williams ultimately tailored into his famous plays. Naturally there are also milestones on his road to sexual self-discovery, but on the whole it's pretty much PG. At 75 minutes in length, this is a show I would especially recommend to student groups and culturally savvy seniors. Storms could probably spend the rest of his life touring with this show, if he were so inclined. It's the kind of production I would call "eminently bookable."
You still have at a couple of chances to catch it, in this current incarnation. Masks are required and seats are spaced, singly and in pairs, six feet apart. There is no shortage of outdoor dining nearby. We found ourselves at the Chelsea Square Diner after the show, where the service was cheerful, the food satisfying, and the atmosphere lively. It was good to be back.
The remaining performances of Tennessee Rising are Remaining performances are Sunday, June 6, 13, and 20, at 7pm. At the cell theatre (338 W. 23rd St., btw. Eighth & Ninth Aves.). Patrons are required to follow all city-mandated COVID-19 precautions including mandatory mask wearing, limited capacity, filling out a contact-free survey for symptoms and potential exposure, and a digital temperature check upon entry. Tickets are $20, available at www.SpinCycleNYC.com.
ABOUT the cell | Nancy Manocherian's the cell theatre (Artistic Director Kira Simring) is a non-profit dedicated to the incubation and presentation of new works that mine the mind, pierce the heart, and awaken the soul. Throughout the COVID-19 pandemic, the cell has successfully moved into the digital sphere by streaming virtual concerts and programming such as Dark Matter Immersive's Garden of Eden (New York Times' Top Ten Things to Do This Week) and Tolerance Party (Time Out New York Best Theater to Stream this Week). Past productions include Hoard (co-produced with Off the Wall), The Pink Unicorn (starring Alice Ripley co-produced with Out of the Box), and The McGowan Trilogy.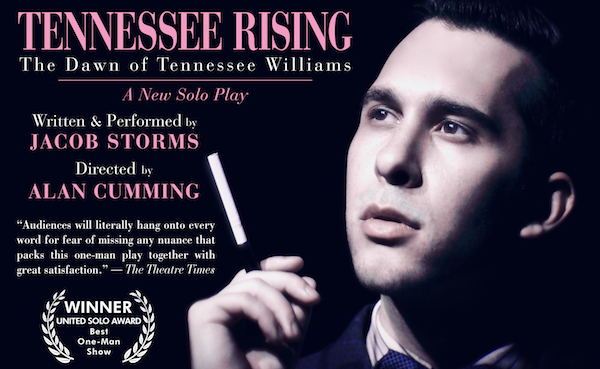 Chelsea Community News is made possible with the help of our awesome advertisers, and the support of our readers. If you like what you see, please consider taking part in our GoFundMe campaign (click here). To make a direct donation, give feedback, or send a Letter to the Editor, email scott@chelseacommunitynews.com.