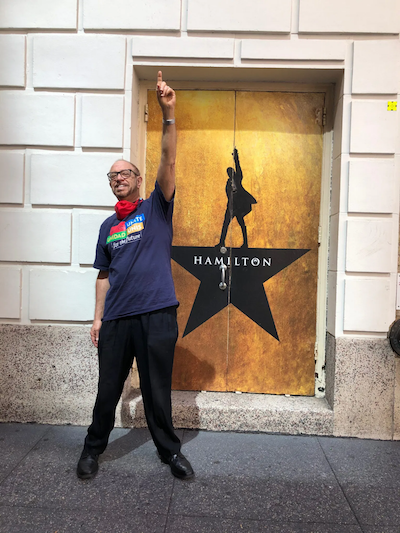 BY ARTHUR SCHWARTZ | The Primary for City Council in West Soho, Greenwich Village, Chelsea, and Hell's Kitchen is largely over. Although Erik Bottcher did not get a majority, his margin of victory over me is large enough that it seems mathematically impossible for me to win once the Ranked Choice Voting process begins.
I want to offer Erik my congratulations. He ran a positive, optimistic campaign, and I hope that his prediction of "Best Days Are Still Ahead" comes true. I remain the Democratic District Leader in Greenwich Village, I am still in court challenging the constitutionality of the PACT/RAD program at NYCHA, and I remain the Political Director of the NY Progressive Action Network, so we will have lots of opportunities to work together.
I consider Erik a personal friend. He has always been kind to my family, and I am happy that his dream has come true. I do hope he takes a stronger stand against luxury development in Hell's Kitchen, Chelsea, the Village, and West Soho than Corey Johnson did. If he does, he will be a hero.

Chelsea Community News is made possible with the help of our awesome advertisers, and the support of our readers. If you like what you see, please consider taking part in our GoFundMe campaign (click here). To make a direct donation, give feedback, or send a Letter to the Editor, email scott@chelseacommunitynews.com.