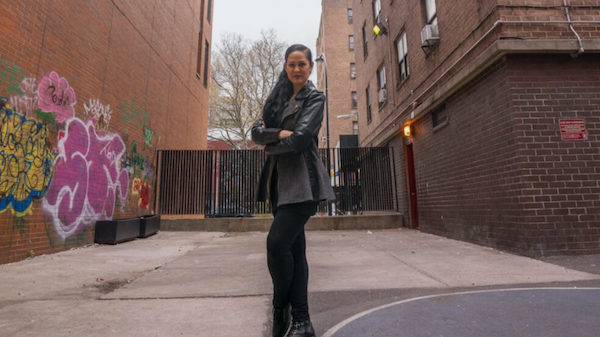 BY NYC COUNCIL CANDIDATE MARNI HALASA | When I think of what I'd like to express to my District 3 community after the long campaign leading up to June 22's Primary, it is a feeling of gratefulness and gratitude.
So many neighbors, friends, activists, and even folks we met on the street came to help our citizen-led campaign—always in the nick of time, when we needed it most. As the candidate with the least amount of resources, we were thrilled we were able to influence the conversation as much as we did. Running for public office is the number one endeavor that one person can do to push the issues they care deeply about, and I believe we did that resoundingly.
Although I have been critical of Erik Bottcher, I do wish him well. The District is in dire need of help, and I do hope his office will prioritize saving small businesses and creating low-income housing instead of luxury development. District 3 is the city's most gentrified, with privatization coming to Fulton and Elliott-Chelsea Houses as well as Penn South. Tenants have made it clear they are against it. It will be Mr. Bottcher's duty to answer to those residents, often seniors and the disabled living on fixed incomes—the vulnerable who worry often about increasing rent, eviction and that RAD will end public housing as we know it. And although I am always here to help, to stand by those who do right by their community, I will also do what I have been doing for years—holding elected officials accountable.
Our campaign has come to an end, but in many ways it will continue because my team will continue working together. We have created a tight bond that is unbreakable. In many ways, our campaign created a bit of magic wherever it went. Our efforts were part of the startling victory that pushed Senator Brian Kavanaugh to pause the Blueprint, a privatization scheme that would increase rents and eviction for public housing tenants citywide.
But it was our one-on-one advocacy that truly impacted people's lives. We helped a disabled senior at Elliott-Chelsea Houses get a motorized chair after she had been waiting for eight months. We gave jobs to the unemployed. We even galvanized tenants to become more involved with my group, Community Control of Land Use, ready to protest or teach political education classes to elevate the concept of community-driven development, where residents have the final say in land use decisions. That is the beauty of running for office. The collective efforts of your team inspires others—and in turn, they inspire you.
When I look back at the start of this campaign last July 2020, and recall how it turned my life upside down, how I rarely saw my husband, gave up work and sleep to focus on the campaign, in addition to tolerating a messy, disorganized, document-strewn apartment for months—do I think it was worth it?
Absolutely.
Chelsea Community News is made possible with the help of our awesome advertisers, and the support of our readers. If you like what you see, please consider taking part in our GoFundMe campaign (click here). To make a direct donation, give feedback, or send a Letter to the Editor, email scott@chelseacommunitynews.com.