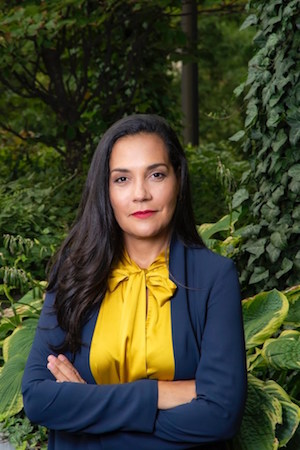 BY NYC COUNCIL DISTRICT 3 CANDIDATE ALETA LaFARGUE | I would like to say thank you to all of the wonderful people who encouraged me to run and supported me throughout this long campaign. As a disabled single mother, campaigning during remote learning came with enormous challenges—but also gave clarity, as to how much our system would truly benefit from that unique perspective.
Having grown up in this district I know how forgotten many of our neighbors have felt and I can only hope that in the next years, they will feel more represented and heard. I learned firsthand why we don't see that kind of representation more in our government. The need for childcare, financial resources, an able body, and tremendous support makes campaigning prohibitive for the people who might be best-suited for the job.
There is no doubt we will face many challenges in the coming years, which will require all of us to work together. I will continue to fight for my community and I know as always, we will get through this together.
Chelsea Community News is made possible with the help of our awesome advertisers, and the support of our readers. If you like what you see, please consider taking part in our GoFundMe campaign (click here). To make a direct donation, give feedback, or send a Letter to the Editor, email scott@chelseacommunitynews.com.