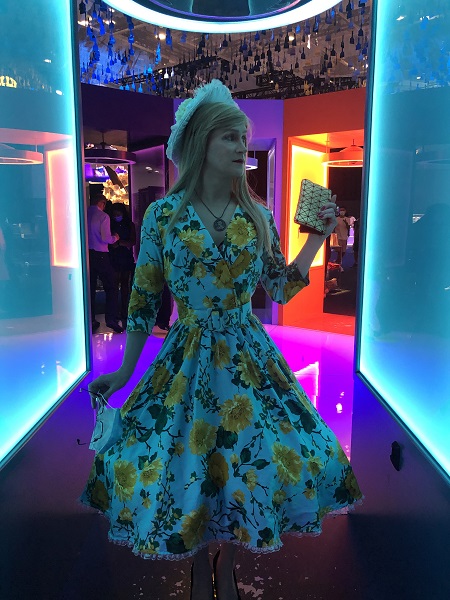 WHAT: Immersive Van Gough New York (for more info, click here)
WHERE: Pier 36, 299 South Street
WHEN: Now through Sept. 6. | Mon.-Thurs., 10am–10 pm; Fri. & Sat., 9am-11pm; Sun., 9am-10pm. The last entry is 40 mins prior to close time. Late arrivals will not be permitted entry. Fees may apply if you need to reschedule. Hours of operations are subject to change.
HOW: To purchase tickets ($29.99-$99.99), click here
COVID-19 PRECAUTIONS: For info on policies and protocols, click here
BY CHARLES BATTERSBY | In the year before the COVID-19 lockdowns, a curious new business model appeared. The rampant closures of retail spaces around New York meant that large spaces could be rented for short periods of time, and used for something other than retail. Put a bunch of photogenic stuff into a storefront or a warehouse, and people would flock to it for the chance to take selfies in front of… just about anything. This was among the first business models to disappear during the 2020 lockdowns, but the abundance of available real estate—plus millions of stir-crazy citizens—means that these "experiential" events are back.
The Immersive Van Gogh Experience has played in other cities, and now it has arrived at Manhattan's Seaport district. The experience takes place in a massive three-room gallery, where Van Gogh's art is projected on the walls, the floors, and on mirrored sculptures placed throughout the rooms.
There are three kinds of people who are liable to attend this event: Those who are there for the art, people who want to take pictures and vids for Instagram and TikTok, and people who were dragged there to hold the camera and take pics of their TikTok-famous friends.
People who are there to appreciate the art will be delighted. The familiar artworks are often composited together, creating the sense of a single vast landscape, even though the real paintings are surprisingly small. Because the projections are on the floors as well, there is a genuine feeling of being inside the paintings. It is all animated, sometimes Ken Burns-style with the "camera" panning across a still image. Usually, there are animated characters and objects that move throughout the room, such as the sun rising on one side of the gallery, and slowly making its way across the sky to set on the far wall. Crows fly over wheat fields. Villagers pass through the streets, and the night sky unfolds as classical music plays in the background throughout the 40-minute montage.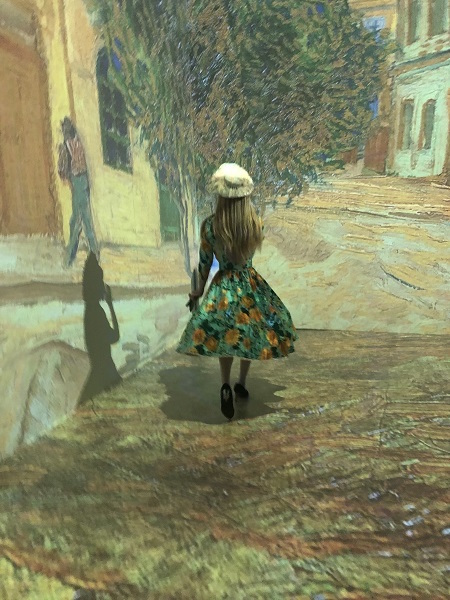 One room has theatrical seating for people who just want to sit down and enjoy it all. There is also VIP seating—which gives attendees the right to go into a balcony, away from the common rabble below. One room even has a roped-off private seat for two, right inside one of the sculptures (date night packages are available).
People who go to museums just for the photo ops—you know who you are—will find an abundance of Instagram fodder. Standing near any wall at almost any moment will provide a good background. But there are also mirrored alcoves for catching the right moment with your glorious self surrounded on all sides by Red Vineyard at Arles.
After the main exhibit there are several smaller installations, including a set of lighted booths, each with hues from Van Gogh's pallets. Selfie-takers can stand inside these booths to be illuminated head-to-toe in a different vivid color. A lounge with snacks (and cocktails on the weekends) is available after the main exhibit, and there are plenty of 19th century stylistic flourishes in the lounge to facilitate selfies while holding that glass of absinthe.
For those with a genuine artistic aptitude, and who would like to see Van Gogh's art in a less interactive form, several of his most famous works are on display in the permanent collections of New York City museums, including Starry Night at MoMA.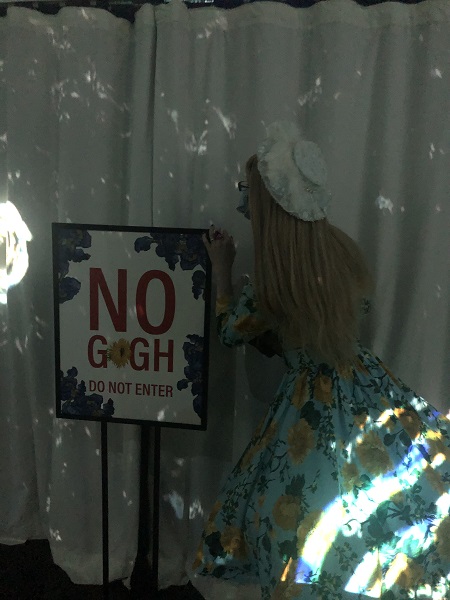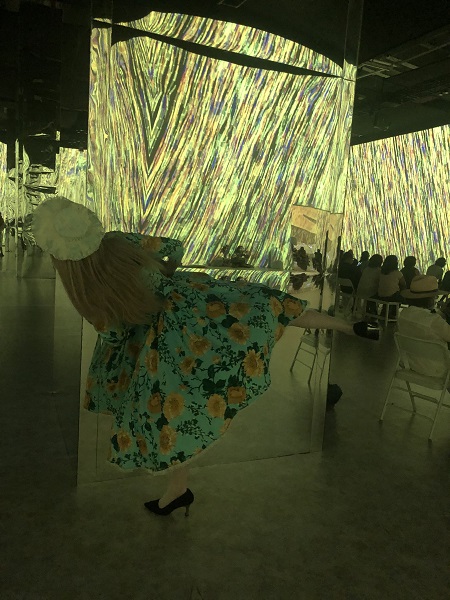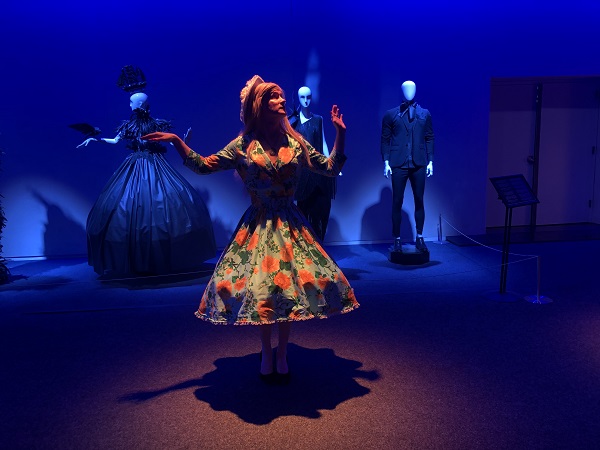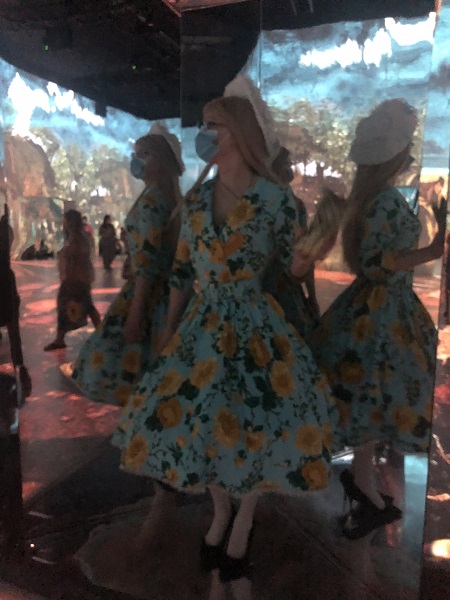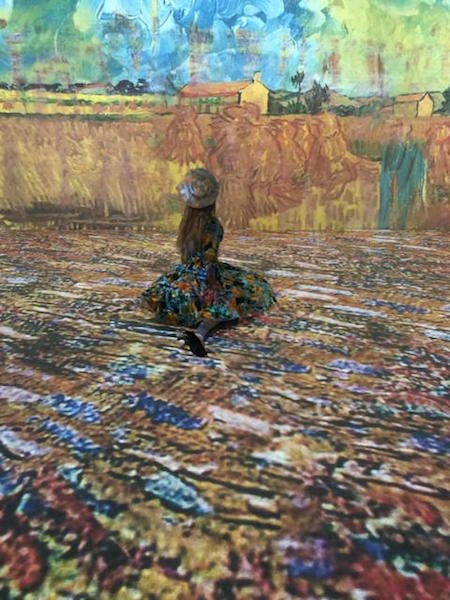 Chelsea Community News is made possible with the help of our awesome advertisers, and the support of our readers. If you like what you see, please consider taking part in our GoFundMe campaign (click here). To make a direct donation, give feedback, or send a Letter to the Editor, email scott@chelseacommunitynews.com.