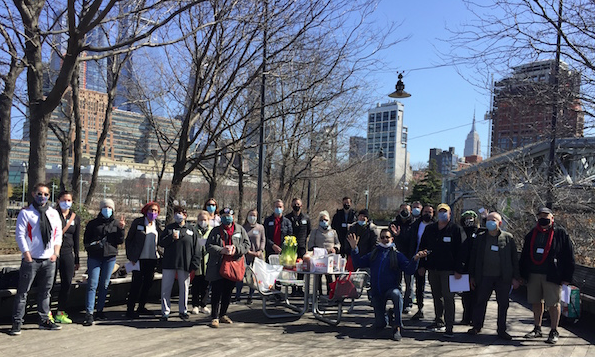 PHOTOS & CAPTIONS COURTESY OF CHELSEA GARDEN CLUB, TEXT BY SCOTT STIFFLER| There were times during the height of COVID-19 when one could stand in the middle of Eighth or Ninth Aves., look both ways, and count the number of vehicles with less than one hand.
For this, there could only be two explanations: Either Shelter in Place compliance was utterly fantastic, or your field of vision was completely blocked by the 10-foot tall sunflower emerging from the mini garden in the tree pit that was part of the pedestrian island you're standing on.
If you look closely at the tree pits placed at that mid-point between the avenues on Eighth and Ninth, you're likely to see a subtle little square sign giving credit where it's due by letting you know the lovingly tended to garden is the work of the Chelsea Garden Club (CGC), an all-volunteer brigade of beautifiers who made use of the lifestyle change demanded by the pandemic to double down on the Garden Club mission.
"It was a garden extravaganza," recalled CGC member Missy Adams, of a rare bright spot gleaned from the COVID-19 period where most of one's normal work, social, and recreational routines were stripped from existence. "People were homebound and needed something to do," noted Adams, of the bump in membership CGC saw during the pandemic. "Many of them are still with us, still out there gardening, and we'll see some of their work on Saturday."
Pen and paper out, people—and a calendar wouldn't hurt. Ready? Good. Mark Saturday, August 28, 2021 as the date of this year's annual Chelsea Garden Club Tour, a walkabout during which you'll admire the work of tree pit gardeners, hear about their techniques, and learn about the various green things growing from the ground. (Pro Tip: Watch your step. The pandemic era's lack of foot traffic was very kind to the plantings on the pit peripheries—a trend CGC would like to see in perpetuity.)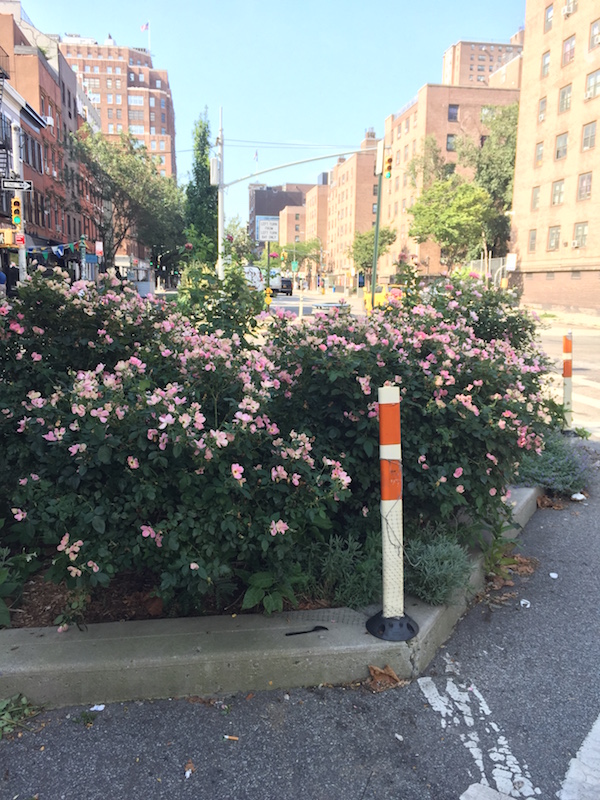 In addition to the unwelcome presence of boots on the ground treading on their hard work, Adams says the location itself is one of the "special challenges" of being a CGC volunteer. "With the tree pits in the middle of the avenues," said Adams, "just getting water to them can be time-consuming and difficult. So when it rains a lot, that makes a big difference."
But there can be such a thing as too much rain—and if that is the case on the day of the tour, a rain (or over 90 degrees) date of Sept. 11 will be declared.
Asked where the raw materials come from, Adams confirmed our suspicions that they don't grow on trees. "The Garden Club gets compost from the Lower East Side Ecology Center," she noted, "and mulch from the Parks Department and daffodil bulbs from the Daffodil Project. All are incredibly helpful too, since our gardeners pay for the plantings and supplies themselves. Some are very enthusiastic about their gardens. I mean, it's easy to get carried away. But if you want to join us, just a few packets of seeds will do it. Join us on the tour and see for yourself."
The annual Chelsea Garden Club Tour begins at 10:3am on Saturday, August 28, at the corner of W. 23rd St. and Ninth Ave. For info, send an email to cgc.nyc@gmail.com.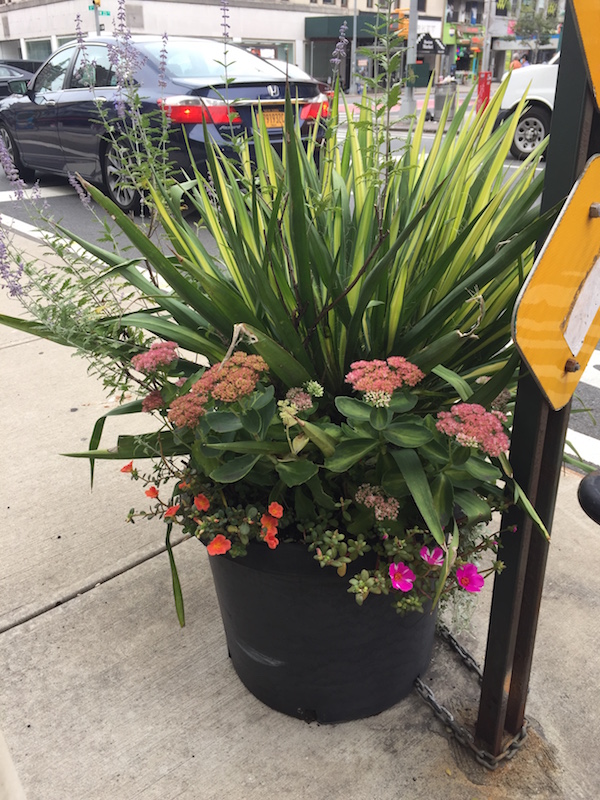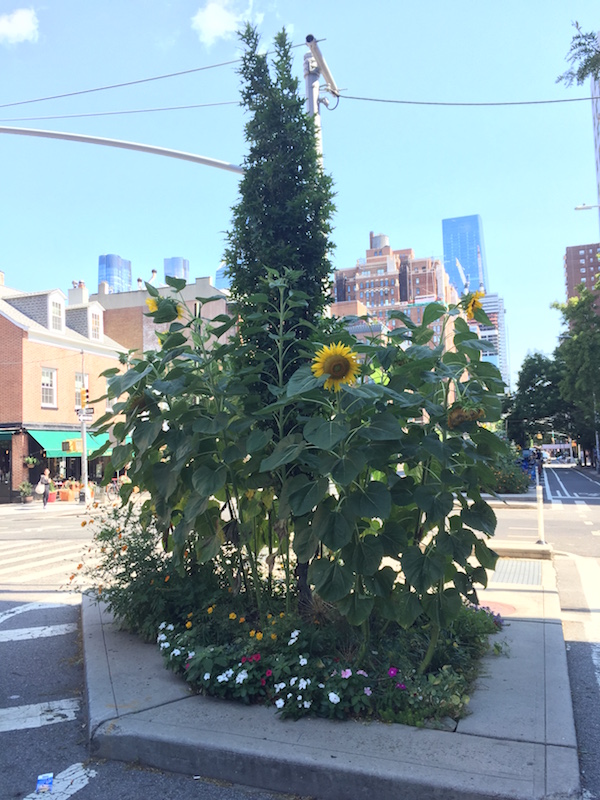 Chelsea Community News is made possible with the help of our awesome advertisers, and the support of our readers. If you like what you see, please consider taking part in our GoFundMe campaign (click here). To make a direct donation, give feedback, or send a Letter to the Editor, email scott@chelseacommunitynews.com.