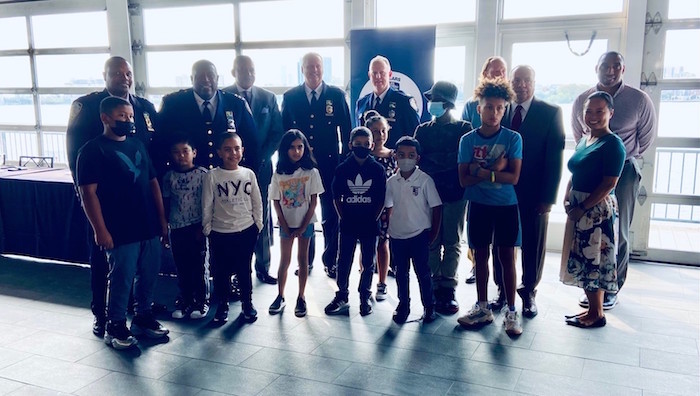 BY SCOTT STIFFLER | Sweat is the one price they'll pay—and they'll pay plenty—when 10 promising young people from our area find themselves immersed in a new NYPD program designed to help them realize their full potential as athletes.
Chelsea's 10th Precinct is picking up the tab for the free, two-week Summer Sports Camp, whose inaugural class was the focus of a September 14 event held at West Side fitness mecca Chelsea Piers (where the Camp takes place). The young award recipients weren't the only winners in the room: The 10th Precinct itself was celebrated, having created the Summer Sports Camp as one of the successful applicants in the New York City Police Foundation's 50 Grants for 50 Precincts program. Launched over the summer as a way to celebrate the Foundation's 50th anniversary, the program delivers $1 million in grants to precincts across the five boroughs, in recognition of innovative new initiatives.
As noted in a June 8 press release announcing the program, the 50 winners, chosen from a field of 175 candidates, will conduct their innovative new initiatives as fully funded pilot programs within their own precinct. If successful—the goal is to promote engagement between police officers and kids, facilitate officer wellness, strengthen community engagement, honor fallen officers, and more—what began as an ambitious written proposal might one day become a department-wide program.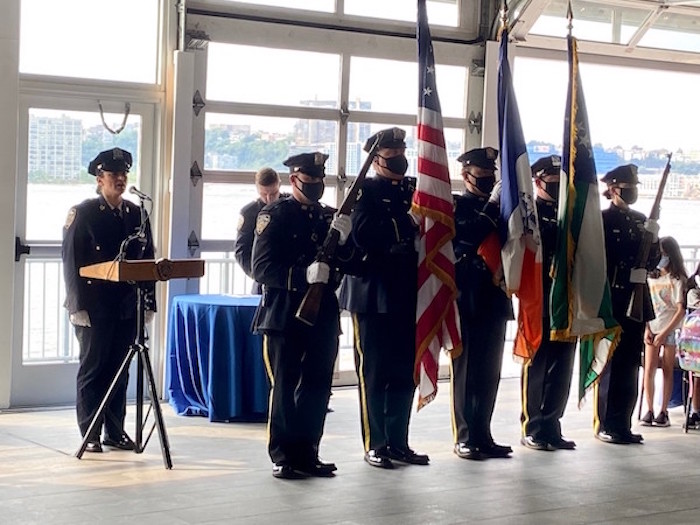 In addition to the athletics-themed project put forth by the 10th Precinct, other winners included the Love All & Hate No One project from Patrol Borough Queens South, which gives youth the materials they need to create, paint, and design art work at their community playgrounds. Chelsea was also well-represented within the 50 Grants for 50 Precincts program by the 13th Precinct, which covers part of Chelsea's easternmost section. Their Kids of the Future initiative will see its police-community engagement activities fully funded, to the benefit of youth who will be enrolled in YMCA classes that promote physical and mental wellness.
"At the core of our community partnerships is cops working with kids, and today's announcement showcases those relationships across the city," said Police Commissioner Dermot Shea, in the June 8 press release. "The grants being delivered by the New York City Police Foundation will help sustain this critical work and I thank the Foundation for its unwavering commitment to our common good."
For more information about the New York City Police Foundation, click here. To learn more about Chelsea's NYPD precincts, including how you can get involved, click here and click here for, respectively, the 10th and 13th precincts.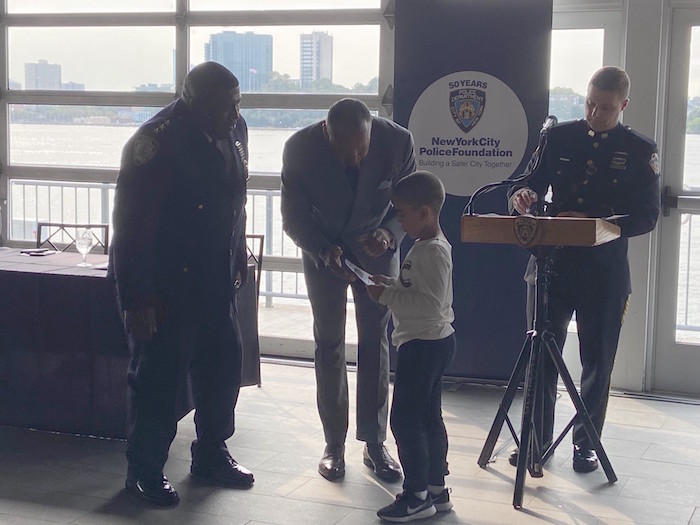 Chelsea Community News is made possible with the help of our awesome advertisers, and the support of our readers. If you like what you see, please consider taking part in our GoFundMe campaign (click here). To make a direct donation, give feedback, or send a Letter to the Editor, email scott@chelseacommunitynews.com.