TEXT BY INGE IVCHENKO with PHOTOS COURTESY OF THE LONDON TERRACE TENANTS ASSOCIATION AND OTHERS, AS NOTED | On behalf of the London Terrace Tenants Association (LTTA) Board, we want to thank all of you who stopped by Saturday, September 25's 29th Annual London Terrace Street Fair.
It was a gorgeous, picture perfect day in the neighborhood—warm temperatures, blue skies, new faces, and old friends we missed last year, when the pandemic forced us to cancel for only the second time in our storied history. The great turnout all day long was a testament to the strength and spirit of our community (and our shared passion for spotting a bargain)!
Whether you were a shopper, a vendor, a helper, or just strolling that one block of ‪West 24th Street to visit with neighbors, friends, our faithful electeds or valued community groups, we want everyone to know how much we appreciate it. There are too many helpers to name here, but we thank you!
Above all, the Street Fair is an event we feel is for the whole community. It also helps the Holy Apostles Soup Kitchen. They do so much for so many. They feed those that are in need and provide spiritual refuge for all.
Please forgive us if there were any fliers left on your blocks. We did our best to remove them, but if you see one still hanging around, please take it down or let us know and we will come by and remove it.
Again, it was wonderful seeing all of our neighbors and friends—hope you got a good bargain or a free caricature sketch!  We paid the artist, and he donated his tips to the Holy Apostles Soup Kitchen!
The Street Fair signals that fall has arrived in NYC! So get out and enjoy the crisp, fresh air. We look forward to seeing everyone here again next year! Until then, please keep updates with our goings on by clicking here to visit the London Terrace Tenants Association website. To visit the Holy Apostles Soup Kitchen website, click here.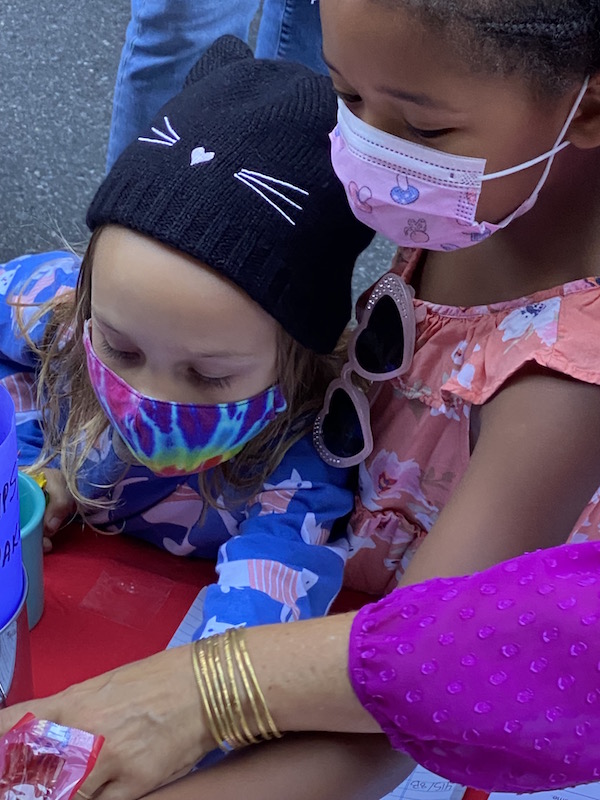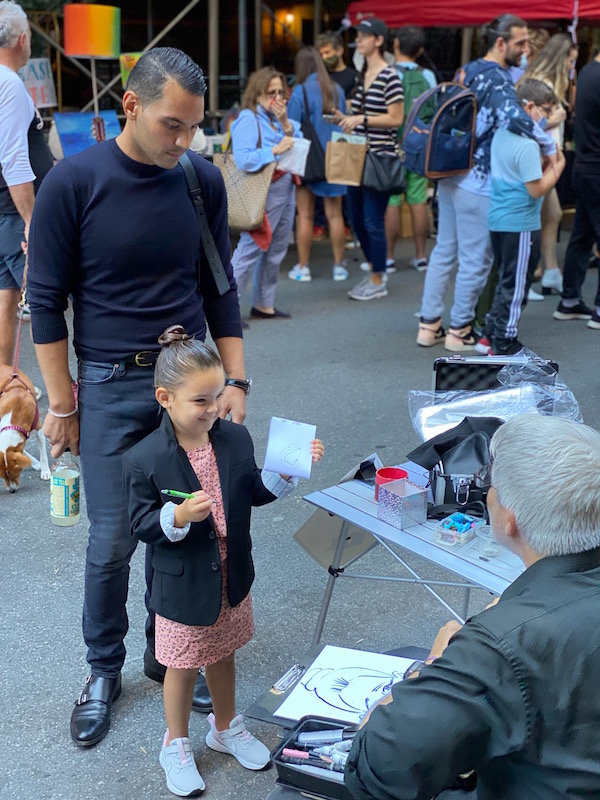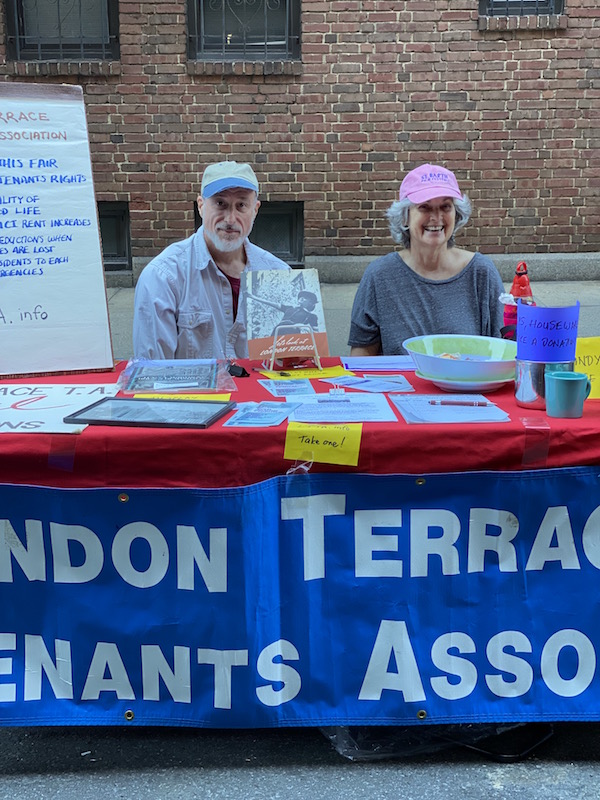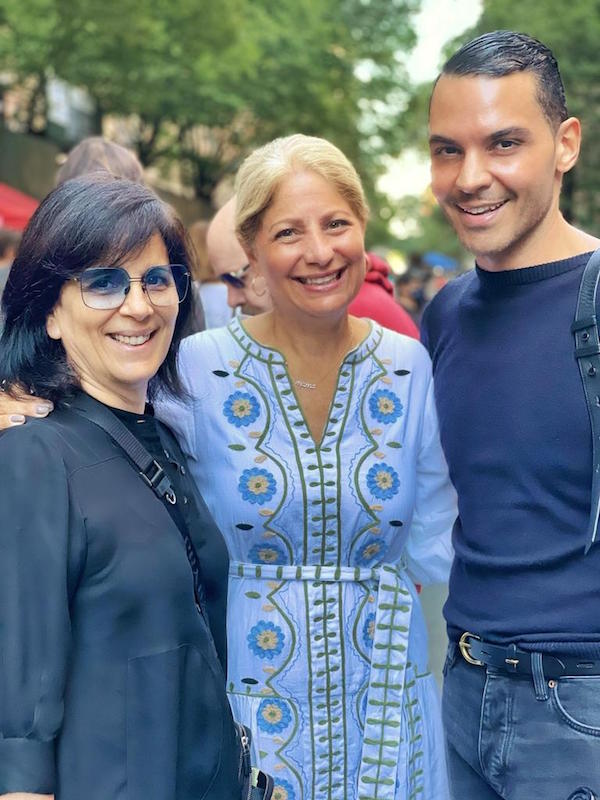 Chelsea Community News is made possible with the help of our awesome advertisers, and the support of our readers. If you like what you see, please consider takin part in our GoFundMe campaign (click here). To make a direct donation, give feedback, or send a Letter to the Editor, email scott@chelseacommunitynews.com.