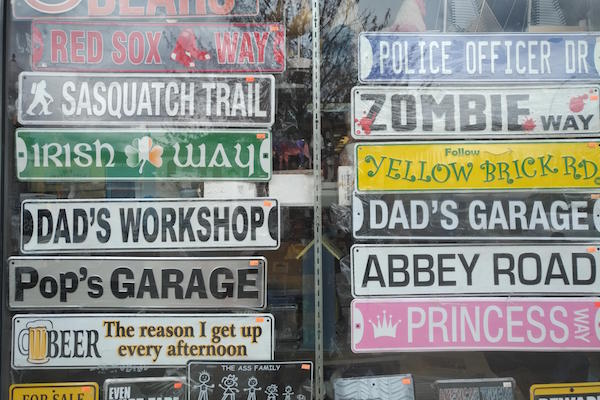 TEXT & PHOTOS BY JOEY DAYTONA | I'd been working in Midtown when the virus hit (03/03/2020). I saw a guy on the subway sneeze into his hand and then touch the seat. I had that unsettling feeling that this would not end well. I was also determined to get a car and drive far away, as much as possible, when it was relatively safe to do so.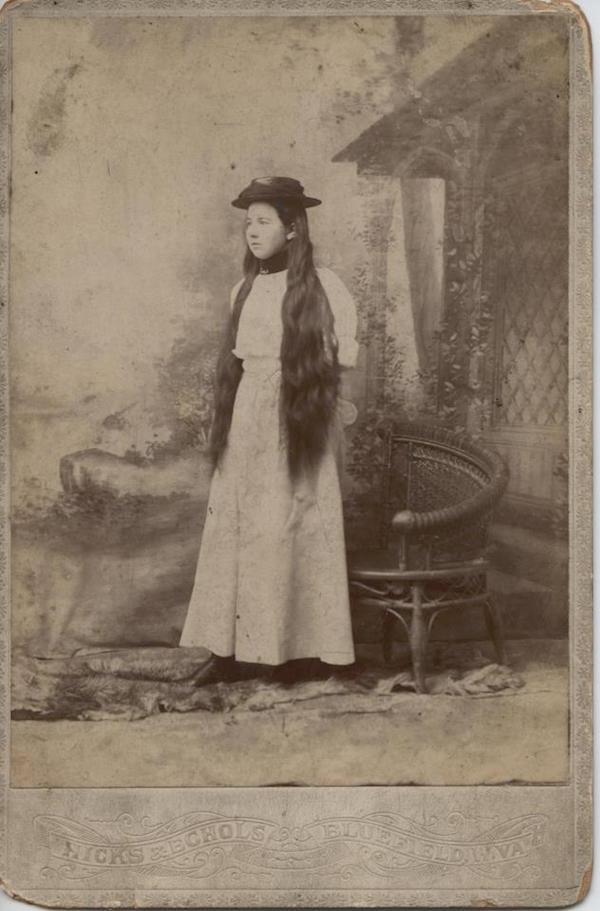 When that time arrived (04/05/2021), along with it came the question of destination. I might, at one time, have thrown a dart at a map and been done with it. But throughout the pandemic, when staying put was the only rational choice, I always had on my mind the idea of Dérive, or drift.
Introduced in 1956 by the French Marxist theorist, philosopher, and filmmaker Guy Debord (1931-1994), Dérive can be used as a travel and realization technique whose participants "let themselves be drawn by the attractions of the terrain and the encounters they find there." Put forth as a group activity, its Wikepedia listing notes that Debord indicated, "Solo dérives are possible"—good news for me, as I was determined to go it alone. COVID-19 made it more difficult than usual to find a compatible traveling companion—and something told me that my Dérive was meant to be a personal singular experience.
At this very same time, early April, I was in the process of going through some old family photos, as I'd been hoarding them for many years after receiving boxes and boxes of them from my now-deceased parents and other relatives. The one that first caught my eye was of a great, great aunt on my mother's side, who sat for a photograph made by her father in Bluefield, West Virginia.
I told myself that I would follow my Third Eye and drive there.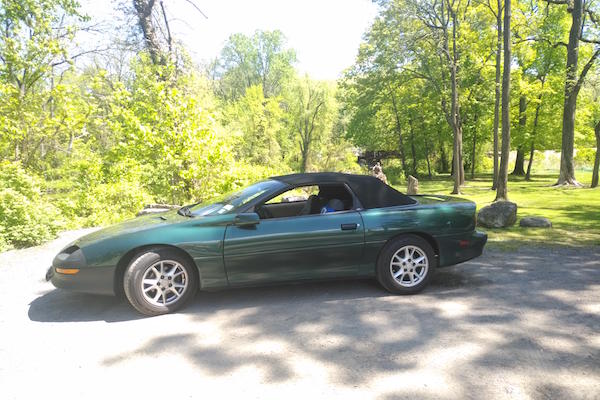 Three weeks after I decided to hit the road, I drove into Bluefield wearing a 1995 Polo Green convertible Chevrolet Camaro like a new suit of armor. The car was a rescue after it sat under an oak tree somewhere in Connecticut for more than a few years and needed a couple hundred dollars in repairs to get it roadworthy enough for me to consider driving it a long distance. I cruised around town until I saw a historical marker, pulling over to check it out. Seems the founder, John Davidson, (not related to the actor and frequent Hollywood Squares guest of the same name) was killed by the very "Indians" he took the land from.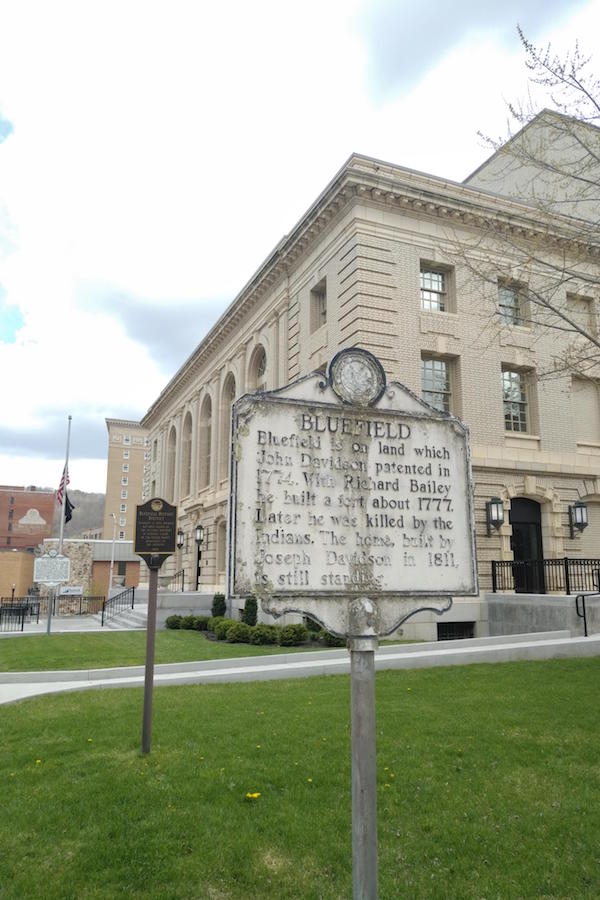 Ironic or not, I drifted around—and as things caught my eye, and by really letting go of my overly rational mind, I did things like follow a squirrel, or an old store sign from afar, or even a bird on the wing. That random method had me walk to another marker, this one for local genius and Nobel Prize winner John Forbes Nash Jr. (played by Russell Crowe in the 2001 film A Beautiful Mind). It occurred to me the character I liked most in the movie was William Parcher, who was played by Ed Harris, who turned out to be a hallucination experienced by Nash.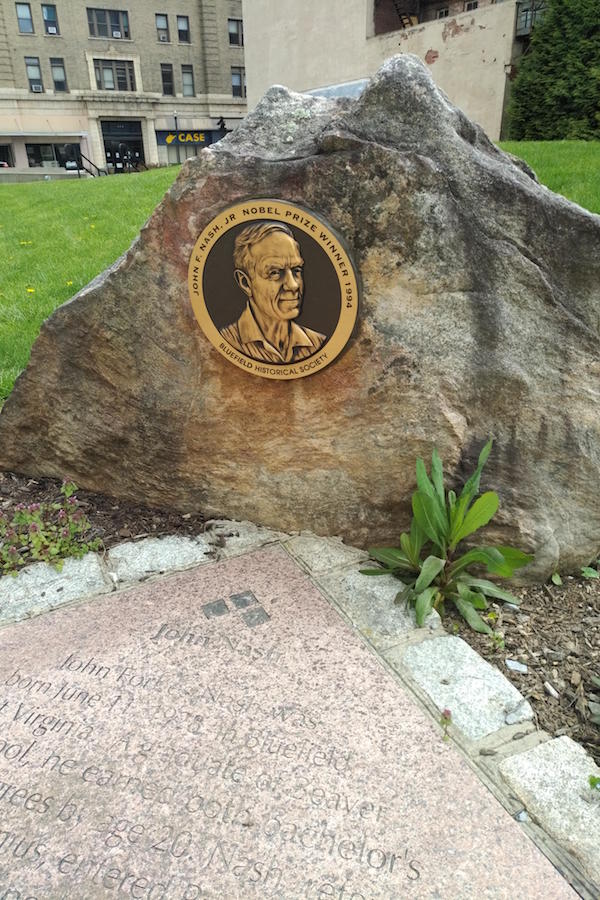 I meandered and wandered around Bluefield until I came across the old Coal & Coke Building. I knew what coal was, as this part of West Virginia had many mines around. They even had a tourist attraction where you could take a small rail trip down into a former working coal mine. Then what was "coke"? I looked it up on Wikipedia and discovered it was a "grey, hard, and porous fuel with a high carbon content and few impurities, made by heating coal or oil in the absence of air" that was used in making steel.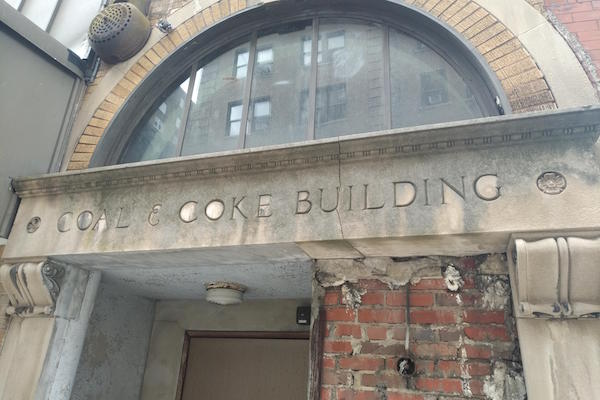 In looking up coke, I also found my search engine wanted to be overly helpful and direct me to go get a Coca Cola soda somewhere nearby that also sold hot dogs. Feeling peckish, I gave in and allowed my mobile device to guide me to where they sold something called a West Virginia hot dog, which came boiled in a steamed bun with chopped raw onions, yellow mustard, a thin chili sauce, and coleslaw on top. The combination of that chili sauce and coleslaw created a flavor I'd never quite experienced before; savory and spicy and sweet, all at once.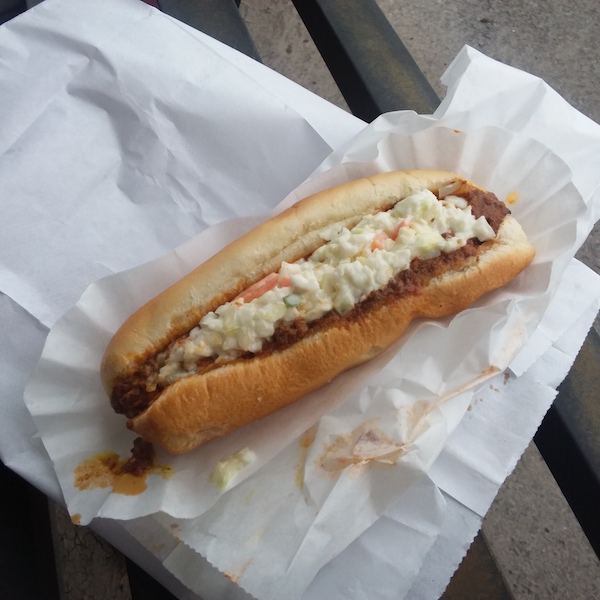 After dinner I found my way back to the car and drove around aimlessly until I found a sign directing me up a mountain to an overlook where I saw the nicest sunset over the Appalachian mountains. I plan on drifting soon, in places new to me. As Guy Debord once said, "Quotations are useful in periods of ignorance or obscurantist beliefs."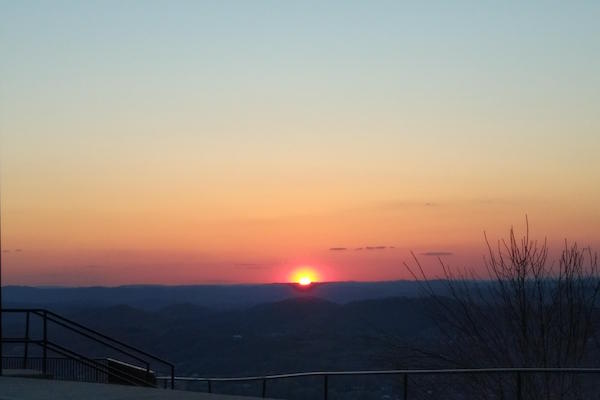 A couple days later, after seeing some friends in Virginia, I was on my way back to New York and eager to plan another road trip. I wanted to see some old college pals who lived up north in the Adirondacks so I considered a solo drive up to the still-closed Canadian border after visiting them. I hadn't been to the lake since I was an innocent, fresh-faced teenager and knew a lot must have changed since that Independence Day celebration so many years ago when I stole my first beer out of a cooler and burned my leg with a sparkler. I wanted to find out for myself just how different the tourist destination was from my distant memories so, in my next installment of Postcards from the Edge of the Road, we will drive around Lake George, NY.
JOEY DAYTONA (photo essays, memoirist) | Joey was a DJ, snowboarder and drag racer before retiring early to wait tables in Chelsea during the day and drive for a car service at night. His spirit animal is Travis Bickle. He also writes e-books under a pseudonym and was the manager of the Spaghetti Tacos restaurant upstate and former co-owner of the Go More Fast speed shop. He has a YouTube channel under his real name and was banned from Twitter. His motto is: On the Road, On Tour, Across the Country!
Chelsea Community News is made possible with the help of our awesome advertisers, and the support of our readers. If you like what you see, please consider taking part in our GoFundMe campaign (click here). To make a direct donation, give feedback, or send a Letter to the Editor, email scott@chelseacommunitynews.com.