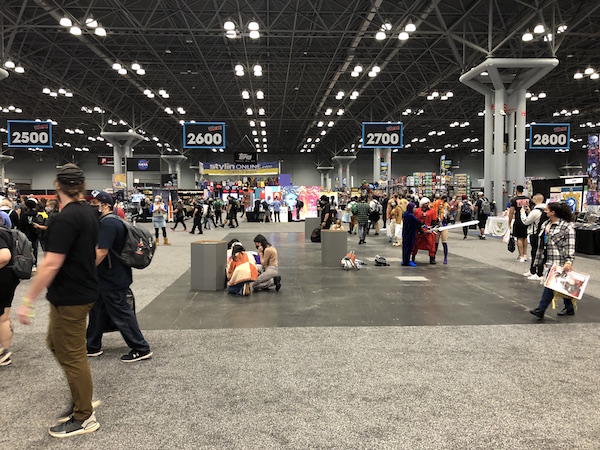 BY CHARLES BATTERSBY with photos by NYCC staff & passersby unless noted | Over the last 20years it has been a joke at Comic Con that the comics themselves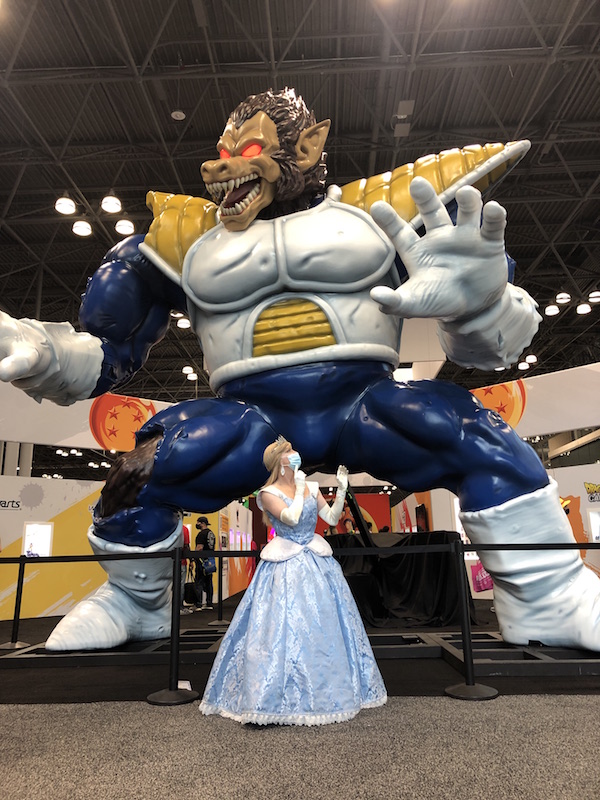 were becoming increasingly irrelevant. Movies, TV shows, and video games adapted from comic books have made the print comics a mere side hustle for superheroes. The New York Comic Con (NYCC) 2021 (Oct. 7-10) reached the apex of this absurdity when none of the major comic book companies had any presence at all on the show floor of the convention center.
Up until 2019, NYCC boasted increasing numbers of attendees each year, and by 2019 the event had expanded beyond the capacity of the Jacob Javits Center, with much of the con's content being hosted at nearby venues like Madison Square Garden. One year even had a segregated manga con located 20 blocks away for fans of Japanese comics. In 2020, strict COVID protocols prevented NYCC and many other New York cons from being held in person, so it went virtual in 2020. This year it was back in person at the newly renovated Jacob Javits Center, but was struggling to reclaim its former stature.
The organizers, ReedPop, had deliberately capped attendance as a COVID precaution. In previous years there were nearly 250,000 people attending, but this year it was around 150,000. Thursdays at any weekend con are the slowest day, yet this year the NYCC was a ghost town on Thursday. Numbers did increase over the weekend, though. The COVID restrictions might have been part of the reason for lower population density—these new rules required attendees to show proof of vaccination in order to enter, and everyone had to wear masks. Staff members were patrolling the building to politely demand that violators mask up.
The lack of presence on the show floor from any of the three major comic companies, Marvel, DC, and Image, went unnoticed by most people in attendance. Back in 2019, the streaming services Disney+, HBO Max, and AMC+ hadn't even launched, but a mere two years later these have become ubiquitous ways of getting Marvel, DC, and Image's The Walking Dead.
Outside the venue were popular booths promoting the HBO Max series Doom Patrol, which is adapted from a DC comic book, and a nearby booth was promoting the new audiobook version of DC's Sandman—but this was most prominent display from an actual comic book company. Johnny-come-lately fans who only know their superheroes through recent movies and TV shows seemed content to go an entire comic con without touching an actual comic book.
Anime and Japanese manga publishers were happy to take up the slack, though. The show floor was dominated by a massive booth promoting the Dragonball Z franchise. Elsewhere, Funimation had several booths, as did other manga and anime companies.
In most years NYCC leaves attendees with the feeling of missing out. It is normally crammed with so many booths, and has so much content, that one person can see it all over the course of four days. This year, the show floor could be easily navigated in a single day. For the first time, attendees might have been left with the feeling of having seen it all.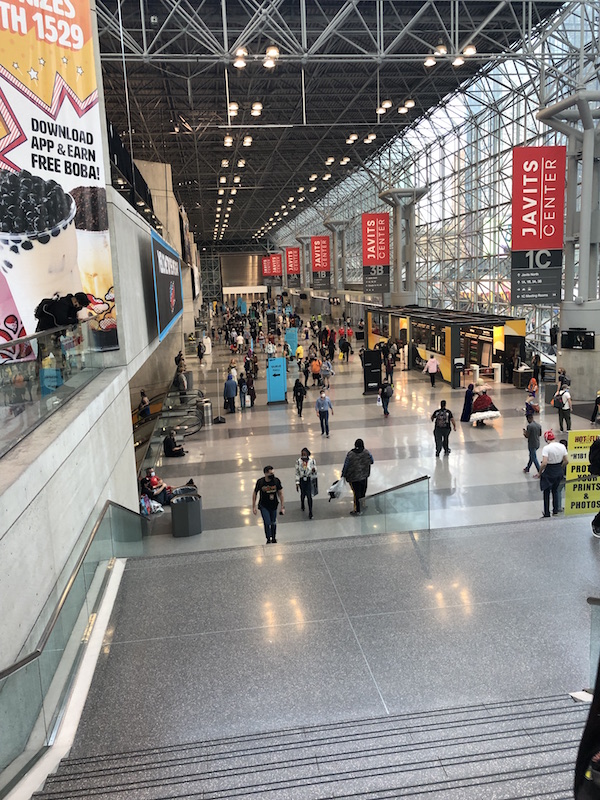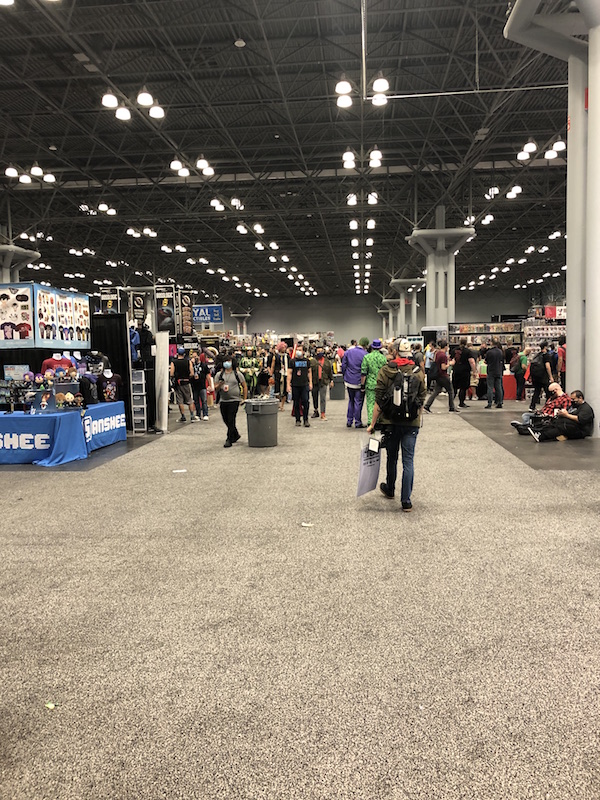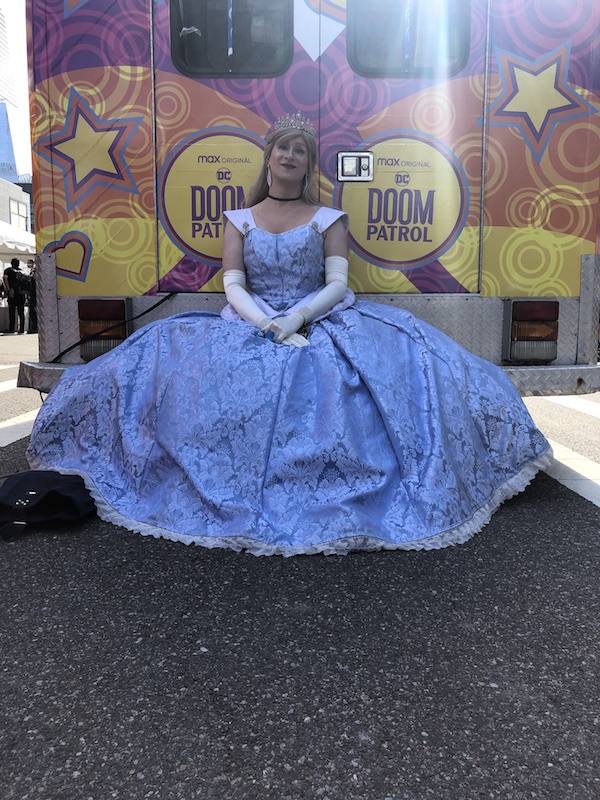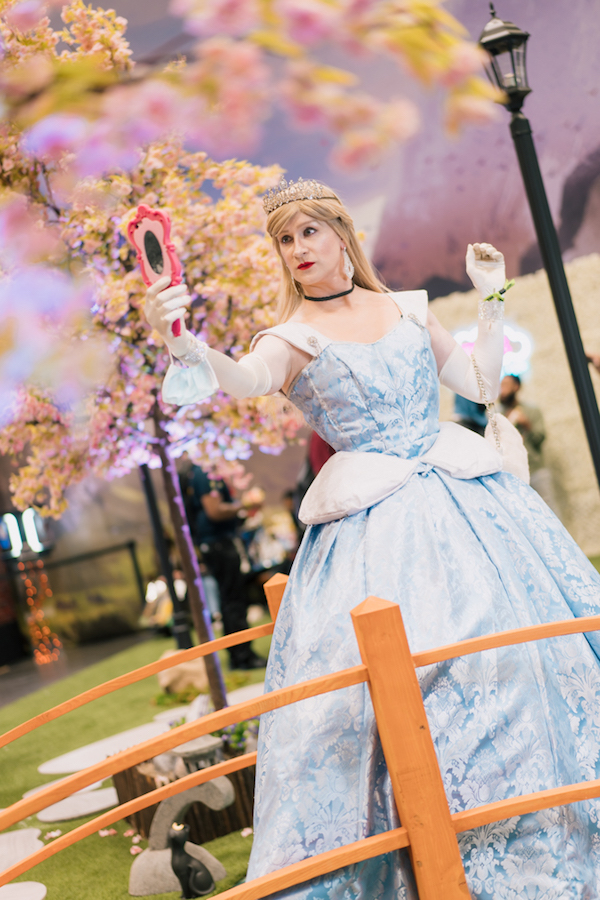 Chelsea Community News is made possible with the help of our awesome advertisers, and the support of our readers. If you like what you see, please consider taking part in our GoFundMe campaign (click here). To make a direct donation, give feedback, or send a Letter to the Editor, email scott@chelseacommunitynews.com.