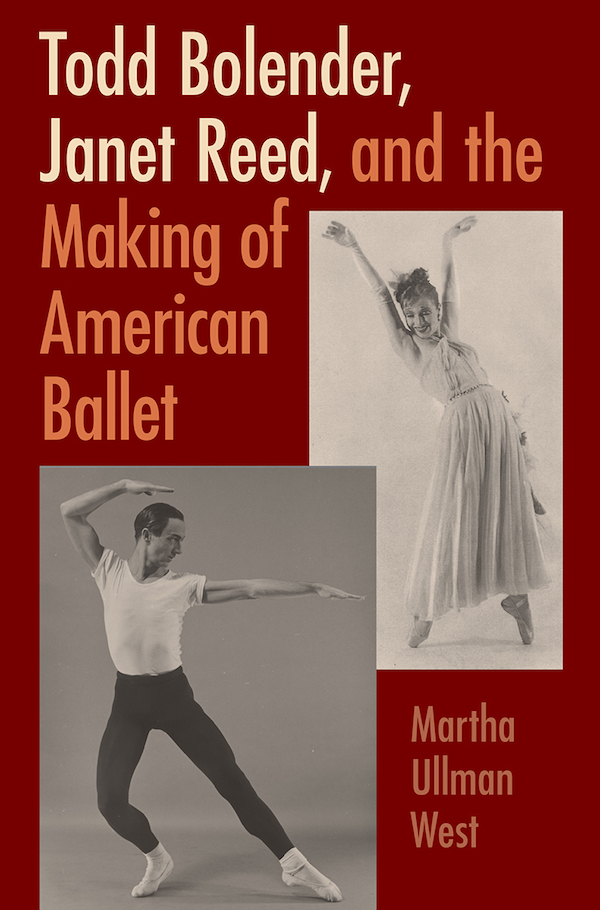 BY EIZABETH ZIMMER | If supply chain issues are threatening your holiday shopping plans, consider one or both of these fascinating new books, which will provide hours of pleasure and enlightenment without requiring you to visit a store or a theater.
Martha Ullman West grew up in Greenwich Village and graduated from Barnard College, the training ground of many fine American dance writers. Since 1964 she's lived in Portland, Oregon, which makes her uniquely sensitive to the issues facing ballet outside Manhattan, and experienced in profiling dance artists who wore many hats in many places.
Her new book—Todd Bolender, Janet Reed, and the Making of American Ballet—demonstrates the way dance criticism helps shape dance history; in more than 350 pages pocked with the superscript numerals that lead to 25 pages of notes, she follows the careers of Ohio-born Bolender (1914-2006) and Oregon native Reed (1916-2000), undersung dance artists, from their small-town origins to their respective stints working in New York and abroad with genius choreographer George Balanchine, and on to the various roles they played in ballet troupes around the country. Both of them more or less flunked retirement, returning to work again and again until each died of a stroke in the 21st century.
West's writing is witty and anecdotal, limning these artists as both pillars of the dance community and fallible human beings with lovers and losses and endless patience in the training of dancers. Her book, with its pages of fine photographs, is a perfect choice for the balletomanes on your gift list. Its publisher, University Press of Florida, has released a Holiday Discount Code, XM21, that will save you $15 off the retail price of $45. To purchase with the discount., click here.
JoAnna Mendl Shaw, by contrast, was born in New York, studied at Juilliard, the American Dance Festival, Mount Holyoke, and the University of Utah, performed on Broadway, and spent decades traveling the country pursuing a dance career. She returned to Manhattan 20 years ago and set about finding ways to make art with horses. Her experiments also colored her relationships with her human child, other students she encountered, and horse owners around the U.S. and Sweden.
In Physical Listening: A Dancer's Interspecies Journey, Shaw combines autobiography with detailed curricular notes, and much metaphysical commentary on the challenges of sharing an arena with four-legged partners much bigger than she. It's a handbook, a history, a catalogue, a journal of her child's educational challenges, and a choreography manual. To "truly dance with a horse, I had to be present in a way that dance had never asked of me," she writes.
She calls her book an "adventure story about…a company of dancers deeply committed to learning how to communicate with equines." While West's book is a treasure for dance fans, Shaw's opus is really a handbook for artists—and that, if your definition of artist is broad enough, can include everybody. Its many photographs have credits but no captions, and its 471 pages desperately cry out for proofreaders, fact-checkers, and an editor. Commenting on her life during the pandemic, she says she "stood on the corner of Madison Avenue and 22nd Street and watched a huge flock of birds working in exquisite synchrony." Her philosophical observations are moving—but hey, Madison starts at 23rd.
No matter. If you or yours have a passion for dance, for horses, for education, or for an intriguing life story, you'll find things to love in Physical Listening, available for purchase online at the Equus Projects website ($60) or Amazon ($75). Students can purchase a black and white version of the book for $20 by emailing jmsnyc@aol.com.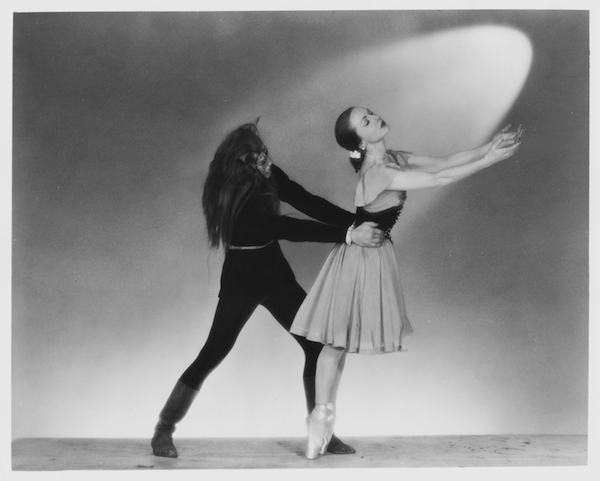 Chelsea Community News is made possible with the help of our awesome advertisers, and the support of our readers. If you like what you see, please consider taking part in our GoFundMe campaign (click here). To make a direct donation, give feedback, or send a Letter to the Editor, email scott@chelseacommunitynews.com.