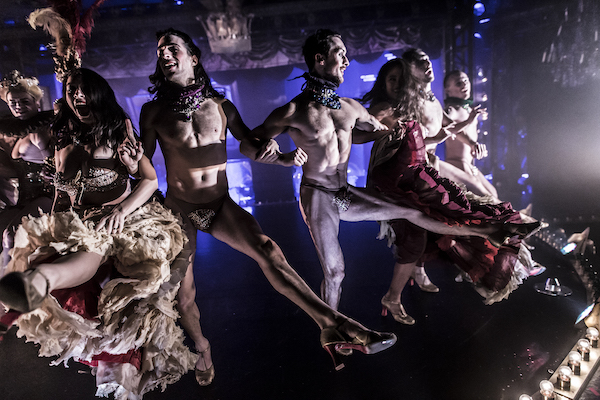 BY CHARLES BATTERSBY | New York was forced to go nearly two years without the flurry of snowflakes that typically descend on stages each year with various incarnations of The Nutcracker. Among the boldest and most decadent interpretations of this Christmas classic is Company XIV's Nutcracker Rouge. This production has a bit of classic ballet mixed in with two hours of burlesque, both old school and modern. And if the Arabian coffee isn't strong enough for you, it's the only Nutcracker in town with an absinthe break in the middle.
Nutcracker Rouge holds true to the rudimentary plot of the traditional ballet, and incorporates much of Tchaikovsky's music—but this production re-imagines Clara's journey to the Land of Sweets as a sexual awakening, and in doing so delivers a Nutcracker like no other. Scantily-clad snowflakes (both male and female) wear G-strings under their tutus, and twirl for the audience's pleasure. It grows bawdier as Clara becomes a befuddled stage kitten in a candy-themed burlesque show, then a dominatrix, and, ultimately, a sugar plumb fairy in an erotic pas de deux.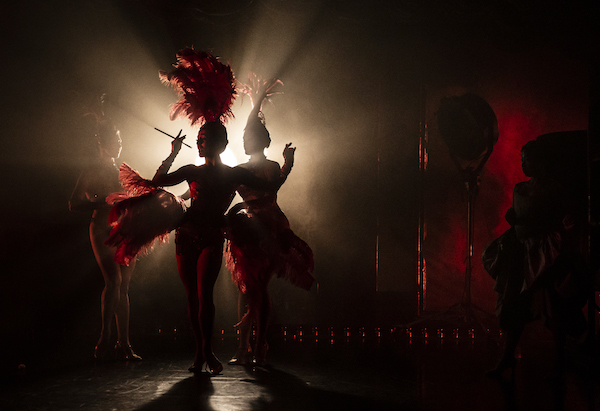 Along the way, in addition to ballet, there is contortionism, juggling, aerialism, and straight-up striptease, often accompanied with live vocals—all of which is done with am ensemble of top-notch performers. People who have seen many different interpretations of The Nutcracker will enjoy the little subversions of the traditional themes, and impishly naughty antics of the cast during the customarily wholesome show. There is also some comedy: The cast doesn't mind putting on banana costumes for a song and dance number (as long as the audience knows they're still wearing sexy lingerie under the goofy banana suits). The costumes, on the whole, are lavish as befits the burlesque inspirations of the show.
Even the venue itself is like a character in the show—part bar, part cabaret, with a photogenic waiting area. Aerialists will swing over the crowd's heads, and many performers enter through the back of the theater, interacting with the attendees on their way to the stage. Before the show, the cast will help the audience get to their seats, and the premium "Champagne Lounge" seating gives couple a sumptuous love seat from which to enjoy the show. The waitstaff is just as easy-on-the-eyes as the performers themselves too.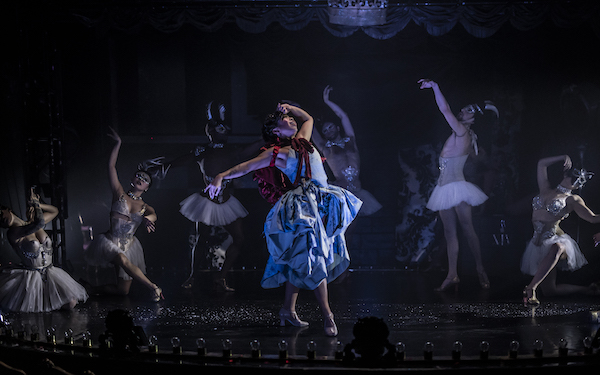 For the genuine Nutcracker enthusiast who prefers a serious take on their ballet, the final pas de deux between Clara/Sugar Plumb and her Nutcracker/Cavalier is done without any puckish subversions, and is every bit as powerful as it is in a more traditional interpretation.
Nutcracker Rouge is runnign now through January 30, 2022. Special events are scheduled on Christmas Eve and New Year's Eve. Weekly performance schedule varies—for exact showtimes, visit CompanyXIV.com. Single tickets are $85-$295, and Champagne Couches for 2 people are $395 – $745 and include champagne. Visit CompanyXIV.com to buy tickets. The runtime is approximately 2 hours 15 minutes, including two intermissions. At Théâtre XIV, 383 Troutman St., Bushwick (L train to Jefferson St.).
ABOUT
Company XIV fuses high and low-brow entertainment in sensual, decadent spectacles, reimagining classical ballets and fairy tales for contemporary audiences. The award-winning performance troupe was founded in 2007 by classically trained nightlife impresario Austin McCormick. For more information visit CompanyXIV.com, Like them on Facebook at facebook.com/CompanyXIV, and follow @CompanyXIV on Instagram. Théâtre XIV is a boutique 175-seat venue where talented performers double as bartenders, pouring cocktails, absinthe and champagne from a curated menu which also features a selection of small bites and sweets. Located at 383 Troutman Street, in the heart of Graffiti Alley in Bushwick, Brokklyn, the venue employs an industry-leading air filtration system. All Théâtre XIV artists, staff and patrons are required to show proof of COVID-19 vaccination to enter. Admission is limited to patrons age 21 and up. L train to Jefferson St.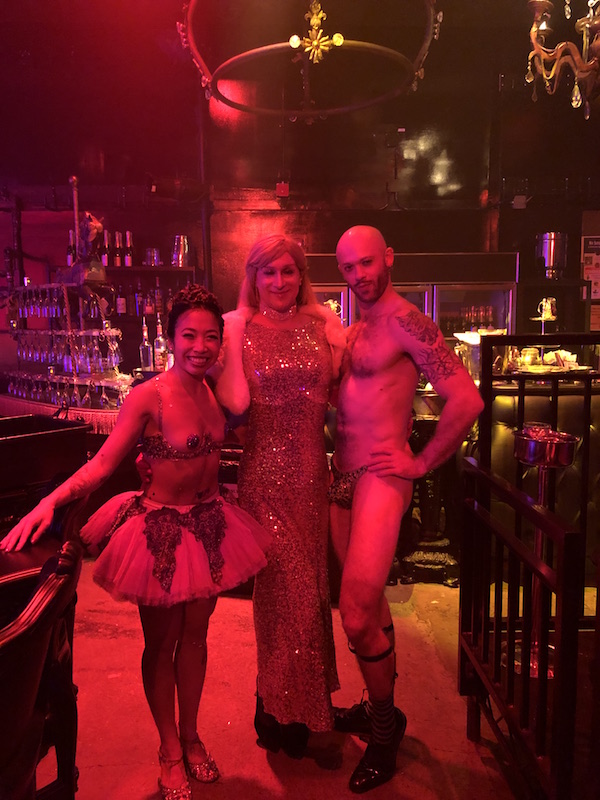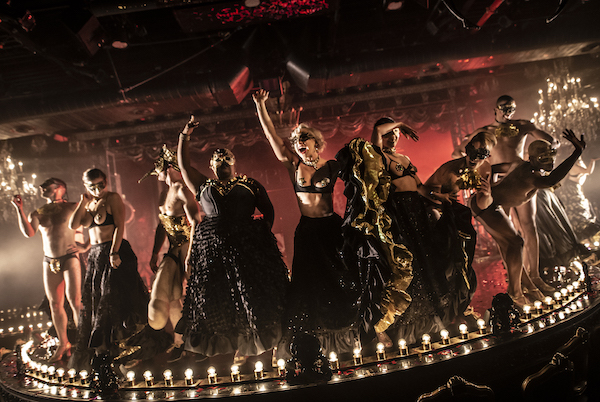 Chelsea Community News is made possible with the help of our awesome advertisers, and the support of our readers. If you like what you see, please consider taking part in our GoFundMe campaign (click here). To make a direct donation, give feedback, or send a Letter to the Editor, email scott@chelseacommunitynews.com.