In This Week's "THIS WEEK IN CHELSEA"
In Order of Appearance:
10th Precinct Community Council Meeting / Interwoven / Chelsea Community Church Candlelight Carol Service / Hudson Guild Gallery Exhibit     
Wednesday, December 29, 7pm via Zoom: Final 10th Precinct Community Council Meeting of 2021 | This Wednesday, the citizen-run 10th Precinct Community Council will convene, for the December version of their monthly meeting (last Wed. of the month, June-Aug. summer hiatus). Top leadership at the 10th Precinct will be on hand to go over local crime stats and take your questions. To access the meeting, click here for the direct Zoom link, and see the above image for more details. For general info regarding the 10th Precinct, click here. From that web page, you can find info about the quarterly Build the Block meetings, at which the two Neighborhood Coordination Officers (NCOs) assigned to your Sector will be on hand (the 10th Precinct is divided into Sectors A, B, and C).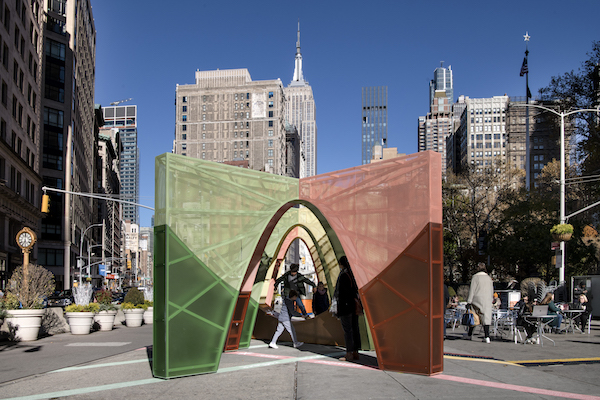 Through Sunday, January 2, 2022: Interwoven Remains On View at Flatiron North Public Plaza |  The Flatiron/23rd Street Partnership, a nonprofit BID (Business Improvement District), is the brainy brawn behind the 10th annual "23 Days of Flatiron Cheer" event, which lasts for… well, 23 days, the last of which happened on Dec. 23. But the brick and mortar centerpiece of the celebration will remain in place until January 2–a public art installation created in partnership with Van Alen Institute. Interwoven uses its location (the iconic intersection, Flatiron North Public Plaza) and design features (among them, by color-coded archway sensors set off by two or more people) to represent the coming together of New Yorkers as they come back to familiar, pre-COVID haunts. For more information on Interwoven and other "23 Days" features, click here.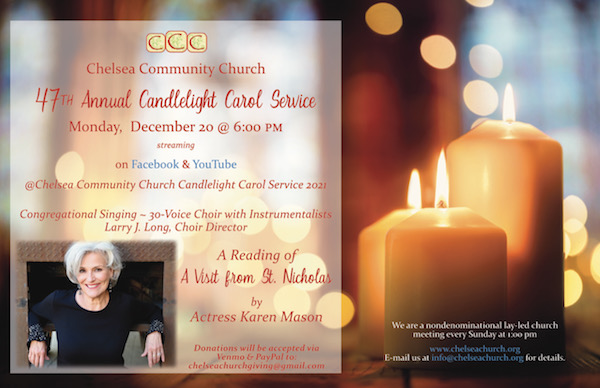 Now Accessible Online: Chelsea Community Church's 47th Annual (Dec. 20, 2021) Christmas Candlelight Carol Service  | CCC's 47th annual Christmas Candlelight Carol Service took place on Mon., Dec. 20, at 6pm, online via Facebook and YouTube. The service included scripture lessons, choir singing, and veteran Broadway actress Karen Mason's reading of the 1822 poem, A Visit from St. Nicholas—otherwise known as Twas the Night Before Christmas (its author, Clement Clarke Moore, donated the land for St. Peter's Episcopal Church, where CCC meets). To view the web archive version of the event YouTube, click here.
Through Jan. 5, 2022 | Exhibit: The Art of Comics at Hudson Guild Gallery | The below flyer tells (almost) all you really need to know about this new exhibit at Hudson Guild Gallery, so have a look–and for that other "need to know" info, click here for a link with the Gallery's particular COVID protocol, including how to widen your 15-minute viewing window.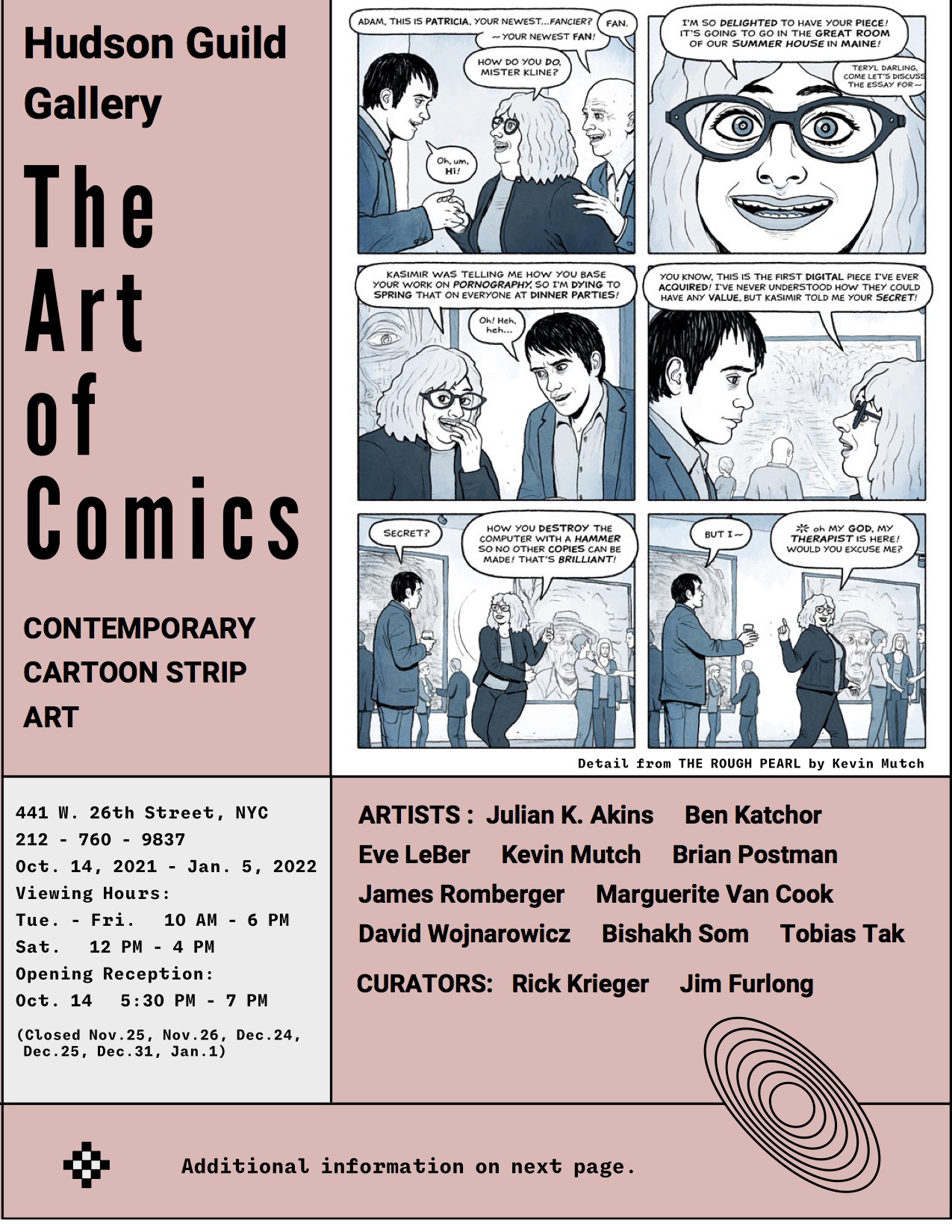 —Compiled by Scott Stiffler
Chelsea Community News is made possible with the help of our awesome advertisers and the support of our readers. If you like what you see, please consider taking part in our GoFundMe campaign (click here). To make a direct donation, give feedback, or send a Letter to the Editor, email scott@chelseacommunitynews.com.