BY DONATHAN SALKALN | Black history is as old as this country. The galleon ships that brought the pilgrims were followed by galleon ships bringing Black slaves. While the New World offered pilgrims religious freedom, Black slaves found no freedom. Instead, they worked without reward or dignity. The Blacks became the New World's money-making engine that produced sugarcane, tobacco, tea, rice, and especially cotton, as Europeans were still wearing clothes made mostly of sheep hair.
At the February Chelsea Reform Democratic Club (CRC) membership Zoom meeting (open to all), Executive Vice President Luana Green brought together 10 professionals that have overcome the barriers of being black to attain personal success in their respective fields. The forum, called An Evening of Excellence, celebrated New York State (NYS) Senate Majority Leader Andrea Stewart-Cousins, First Deputy Public Advocate Nick Smith, Secretary and Treasurer of NYC Central Labor Council Janella Hinds, founder FFCOM and Gods Promises Baptist Church Bishop Nicole Pena, activists Velma and Norman Hill, storyteller Thelma Ruffin Thomas, brand consultant and Rutgers Future Scholar Jason Gaines Jr., and singers Tira Bluestone and Priscilla Crowell.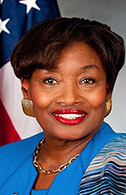 Although the night was a celebration, a clear message resonated: The fight for racial equality is far from over and solutions run through the career corridors of government, education, activism, religion, and the arts.
For Andrea Stewart-Cousins, the long road to becoming the first female Senate Majority Leader in NYS history was not without its race-based pitfalls. As the daughter of a decorated World War 11 veteran who was denied the benefits of the GI bill because he was black, Stewart-Cousins grew up residing in Manhattan's Amsterdam Houses. Her father worked as a handyman while her mother was a stenographer in civil service and an activist. Stewart-Cousins spent 20 years in the private sector—mostly with New York Telephone, where she climbed the ladder in sales and marketing. She learned early on that white women wouldn't work for a black woman and black workers were relegated to the basement. Andrea then went back to school, receiving a masters in Public Administration at Pace and gained recognition for her work as Director of Community Affairs in Yonkers, followed by terms as a Legislator for Westchester and State Senator for NY's District 35.
Stewart-Cousins' dedication to public service is based on her feeing that it is the best way to facilitate change.  She advised the forum, "Surround yourself with positive people. Do not be deterred by people of prejudice," adding, "We walk on a path, and we leave a path for others to follow."
A budding star that has been following Stewart-Cousins'path is First Deputy Public Advocate Nick Smith. As a graduate of University of California at Berkeley and St. John's University of Law School, Smith has worked as Director of Legislation and Communication for Assemblymember Linda Rosenthal followed by work a Deputy Chief of Staff for NYC Councilmember Jumaane Williams. Currently, Smith represents Public Advocate Williams in leading the policy, legislative, communications, and community engagement divisions of the office.  As a frontline worker for Williams, Smith said, "We need to use the government to move the needle forward. We must battle prejudice, the lack of wage, and lack of respect in the workplace. We have the power to make change."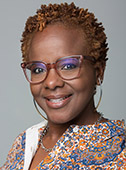 Smith, like all the evening's guests, emphasized education as the most important factor in attaining racial equality. Yet no one has seen the racial injustices within the educational system more than NYC Central Labor Council and Vice President for Academic High Schools for the United Federation of Teachers, Janella Hinds. A graduate from Princeton University followed by a Master's from New York University, Hinds sees a skewed admissions system that obstructs the advancement of Black youth. "This year only seven Blacks got into Stuyvesant High School out of 895 students," she exclaimed, adding, "Black students need to have opportunities." The sheer lack of color in Stuyvesant High School is also a science lab's petri dish spawning racial inequality in the very minds of the non-black teenagers that do get in.
It is activism that spreads awareness of injustice the loudest, and the evening's most riveting and admirable story of activism was told by longtime Chelsea residents Velma and Norman Hill. It was 1960 at the "white-only" Rainbow Beach along Chicago's shoreline of Lake Michigan when Velma led a group of 30 activists, some black and some white, for a "wade-in" to protest. "Suddenly we were surrounded by white thugs. Bricks and stones were thrown." Velma said, explaining that she was hit and suffered a severe head injury. She was carried to the safety of a cabana by the man she would later marry. She continued, "We were going back to that beach until it was desegregated, which eventually happened." Said Norman, "Progress is bringing people together that are committed to change."
Both Velma and Norman Hill went onto long careers in civil rights, with Vilma even serving for years on local Community Board 4. They recently collaborated on a book called Climbing Up the Rough Side of the Mountain: Our Lifelong Struggle to Further Democracy in America.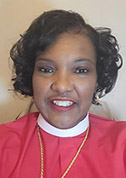 From days of slavery, the Black's never-wavering companion has been religion. Bishop Nicole Pena of God's Promises Baptist Church enlightened the group that "no matter what religion, the common faith in God brings believers a source of community, unity, and hope. Much like the Jews, religion has helped the black people overcome."
Bishop Pena spoke of how the churches played a big part in hiding Blacks who were escaping slavery and helping them toward freedom.  She also warned that today's people, not just blacks, are no longer committed to faith, that "man's heart has waxed cold. Man is no longer kind or permissible to each other."
Uplifting was the story of Rutgers Future Scholar Jason Gaines Jr. Although only 27 years old, he already has had his share of tragedy. During his sophomore year at New Brunswick High School, his mother passed away and with his dad in prison, his life was at a crossroads. There was the real possibility of Gaines having to move to his grandmother's home in Georgia while losing his future scholarship in a program he was in since eighth grade.
"My mentors of the Future Rutgers Scholar program were most supportive in helping me stay in New Jersey," Gaines said, thanking one mentor in particular, CRDC president Joseph Remsen. "I went on to Rutgers University and graduated with a degree in Communications, along with many awards." Gaines is now a Brand Consultant and Rutgers Future Scholar Ambasador.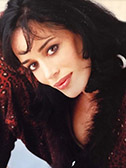 The evening program was treated to the vocal talents of Tira Bluestone and Priscella Crowell. Bluestone, an educator with a Master's from Touro College, sang One Day at a Time, and Lift Every Voice and Sing. Priscilla Crowell gave the group a riveting rendition of God Bless The Child.
Except for Native Americans, everyone's heritage originates from somewhere other than North America. It was storyteller and educator Thelma Ruffin Thomas who put the evening's virtual group on her 88-year-old back for a trip to the country of Ghana, describing the beautiful scenery, colorful clothing, and tasty food.
"My stories have a reason they've got to be told | To remind all you young ones about our people who were sold," Thomas rapped. "They were taken from their homes in Africa, you see | But they never stopped believing that someday they would be free."
Donathan Salkaln, author of this article, serves on the Executive Committee of the Chelsea Reform Democratic Club.
Chelsea Community News is made possible with the help of our awesome advertisers, and the support of our readers. If you like what you see, please consider taking part in our GoFundMe campaign (click here). To make a direct donation, give feedback, or send a Letter to the Editor, email scott@chelseacommunitynews.com.