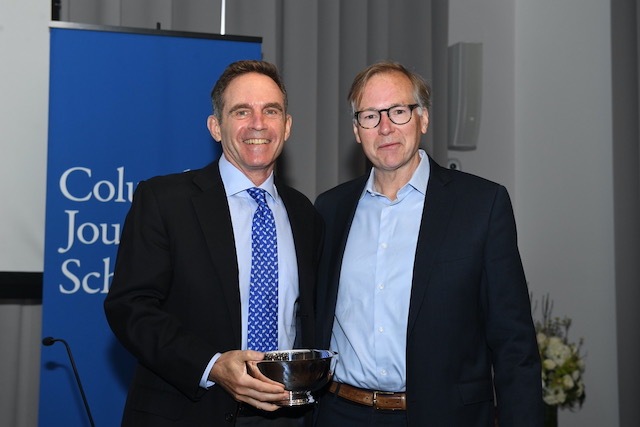 BY SCOTT STIFFLER | Good work, we're told, is its own reward. Having said that, occasional recognition for one's effort is not something to be refused. Honors came recently to a few who've dedicated themselves to reporting on the issues, activities, and concerns of a very specific patch of Manhattan.
Eric Marcus, the founder, publisher, and editor responsible for the weekly Chelsea-focused Neighborhood News e-newsletter, was awarded the Columbia Universty Graduate School of Journalism's 2022 Alumni Award. Joining prestigious past recipients such as NPR's Ailsa Chang, the honor was bestowed upon Marcus for his "courageous push against anti-gay bias at the school when he was a student there in 1984 and for his contributions to journalism since, including his ground-breaking podcast, Making Gay History and the book of the same name on which the podcast is based," noted a report in a recent edition of Neighborhood News. Those wanting to sign up for the Neighborhood News can do so by writing to Marcus directly at eric@ericmarcus.com.
Scott Stiffler and Lincoln Anderson, the founders/publishers of, respectively, Chelsea Community News (CCNews) and The Village Sun, both joined The New York Press Association (NYPA) in 2021. NYPA, which provides editorial assistance, advice, and counsel to its 800 member newspapers, recognizes achievements in journalism via its annual Better Newspaper Contest. Both CCNews and the Sun received Contest honors for their 2021 work and, in doing so, join the ranks of other websites who only in recent years have become eligible to compete alongside newsprint publications.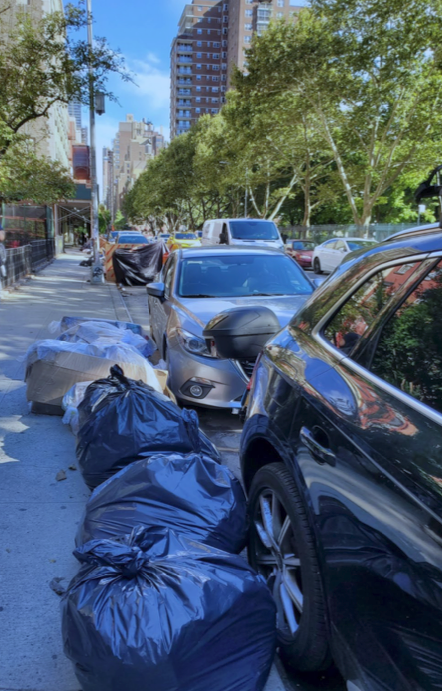 In the Division I Best News or Feature Series category, CCNews' Bonnie Rosenstock was given an Honorable Mention for her in-depth look at the pandemic-era exploding rat population on a West Chelsea block. "Rats! These stories make my skin crawl," wrote the judge, who battled past the "ick" factor to note Rosenstock's 2-part, nearly 5,000-word coverage was "Informative." It merits noting that Rosenstock's win was at the discretion of the judge, who may bestow an Honorable Mention if they work is on par with those given First, Second, and Third Place honors.
The Village Sun, dedicated to covering all of Downtown Manhattan, won second place in the Best News or Feature Series category for Lincoln Anderson's reporting on the quest to prevent the East Side Coastal Resiliency (ESCR) megaproject from moving forward. "Interesting ongoing coverage of efforts to save a beloved community park," wrote the judge.
In the Best Obituaries category, Anderson shared the honor with arts writer John Pietaro for, respectively, their work about Greenwich Village-based activist Doris Diether and Dee Pop (aka Dimitri Papadopoulos), drummer for the seminal Downtown NYC punk/experimental band the Bush Tetras. Anderson also won honorable mention for the Thomas G. Butson Award for Investigative and In-Depth Reporting, again, based on his reporting on the East River Park resiliency project. The award is named after the former editor of The Villager. An Honorable Mention was also given for the Sun's Coverage of Elections and Politics, with Anderson and Mary Reinholz.
Congratulations to all of the winners.
Chelsea Community News is made possible with the help of our awesome advertisers, and the support of our readers. If you like what you see, please consider taking part in our GoFundMe campaign (click here). To make a direct donation, give feedback, or send a Letter to the Editor, email scott@chelseacommunitynews.com.