On Monday, March 30, island residents who had better things to do than contemplate the origins of an enigmatic stone formation in England did what Americans do best: Improve on somebody else's great idea, give it a clever name that references that idea, and stand in the middle of the street taking pictures.
Yes, it was time for the perfect alignment phenomenon known as Manhattanhenge, when the sun sets in picture perfect alignment with our crosstown grid. The below collection of photos are from a yield taken on West 14th Street between Sixth and Seventh, 8-8:15pm. Community leader and teacher Mindy Rosier-Rayburn was the one looking to the west, snapping the brilliantly colored pix, and sharing with us when we the stunners showed themselves as part of our Facebook feed.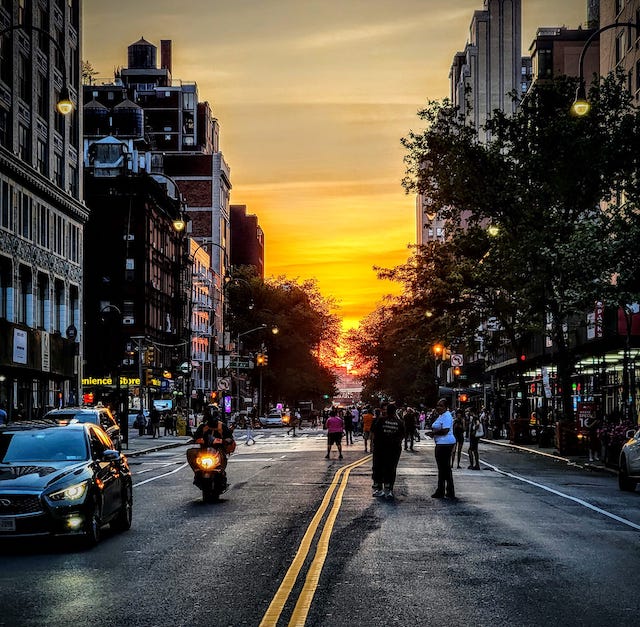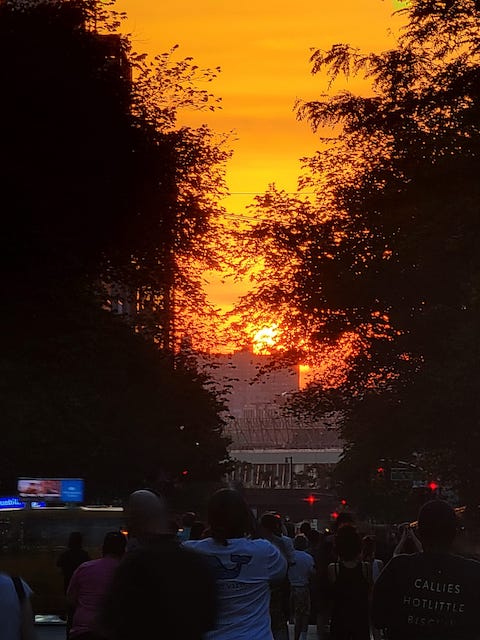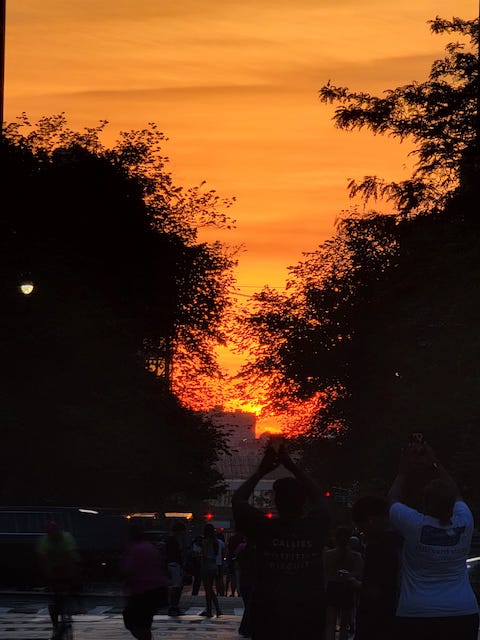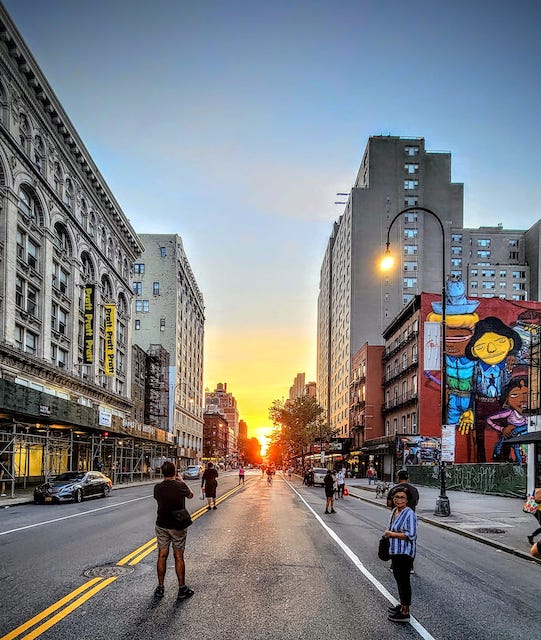 Chelsea Community News is made possible with the help of our awesome advertisers, and the support of our readers. If you like what you see, please consider taking part in our GoFundMe campaign (click here). To make a direct donation, give feedback, or send a Letter to the Editor, email scott@chelseacommunitynews.com.