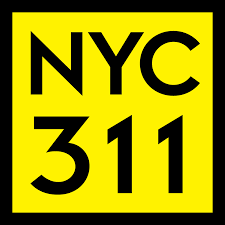 BY KATHY ROMANO ELLMAN | I see a lot of posts online about all the issues in, and surrounding, Chelsea. In addition to posting about issues, we need to go further. It takes a village, and we all need to help.
I am in constant contact with both the 10th and 13th Precinct, since I border both on Seventh Ave. I call and email New York City Council Member Erik Bottcher on a regular basis (thank you, and sorry), and it actually helps. I have my 311 app and use it at least seven to eight times a week.
We have to start reporting and supporting our city to get things done. I have made a lot of progress in Chelsea over the years and will continue the above.
So please download the 311 app and report everything from encampment, drugs, crime, trash build-up, streetlight repairs, etc. Recently, we had encampments removed, the trees trimmed around the lights on West 22nd between Sixth and Seventh Aves. for more lighting, overloaded trash bins attended to, and more. This is proof that 311 WORKS and the app is so much quicker then calling or filling in the online form. I also, if [I feel it is] safe, take pictures.
Please also contact your local NYPD Precinct. They are amazing and very helpful. We need to support each other. They are trying, but some issues are more difficult than others. (NYPD 10th Precinct NYPD 13 Precinct) They are so nice. I actually contact them directly on certain issues with great results.
Thank you, and please stay positive. This is not a space for disrespectful comments or negativity (no place online is)—just a space to share and to help repair our neighborhood like so many other cities and states that are experiencing the same issues.
Note: The above Guest Opinion piece first appeared as a September 3, 2022 posting by the author on Chelsea NYC, a private Facebook group. Its content has been altered slightly, to align with our style quirks and the context in which it appears on Chelsea Community News—a free, hyperlocal, Chelsea-centric source of news, info, and opinion made possible with the help of our awesome advertisers, and the support of our readers. If you like what you see, please consider taking part in our GoFundMe campaign (click here). To make a direct donation, give feedback, or send a Letter to the Editor, email scott@chelseacommunitynews.com.