BY SCOTT STIFFLER | A busy and much-beloved 7-Eleven whose 2015 arrival initially seemed out of step with the neighborhood's mom-and-pop shop density has withdrawn from its 194 Seventh Ave. location, leaving Slurpee-loving supporters longing for the old days.
The national chain store's departure is, unlike their single-dose packs of ibuprofen, a bitter pill to swallow, as the well-stocked convenience store has long served as an anchor establishment on its block of Seventh Ave., between West 21st and 22nd Streets. It was one of the first retail shops to open following the pandemic era's mandatory closure of non-essential businesses. Although it never returned to its 24-hour state, the store gradually increased its hours of operation to as many as 16 per day.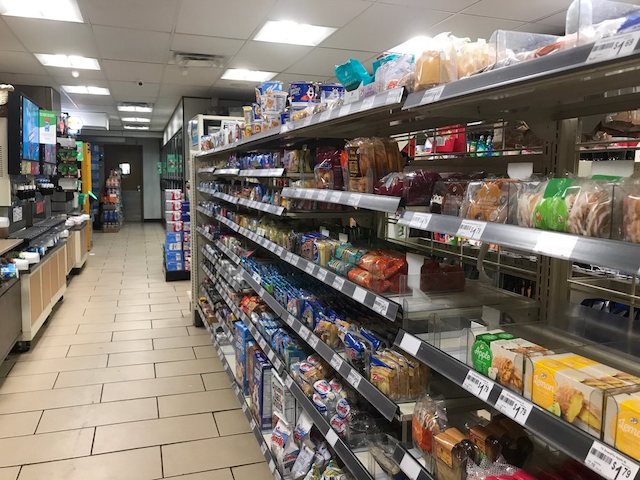 Mere access wasn't the only ingratiating feature: It was the unflappable demeanor and friendly attitude cultivated by franchisee Avi, who operated the place with a small staff of stalwart shopkeeps, his wife, and occasional relatives, giving it the family-run vibe of a classic mom-and-pop shop–a welcome addition to one's daily routine.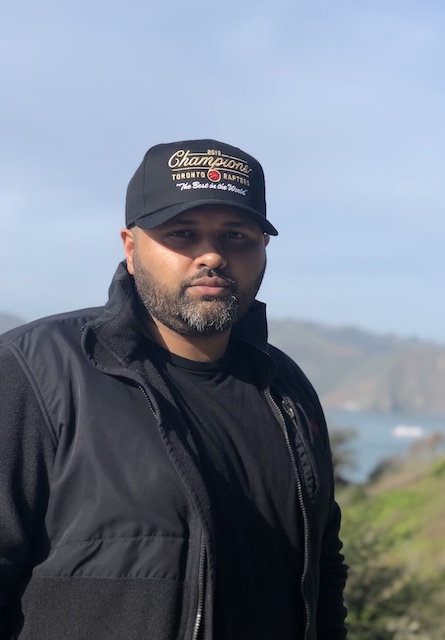 In a text to Chelsea Community News (CCNews) the day before the store's September 15 closure, Avi said, "We would like to thank the Chelsea community for letting us serve you for the past seven years. Though we will miss you, we are grateful for the memories and friends that have turned into family."
Avi was mum on the reason behind the store's closure, which CCNews first suspected was due to the local uptick in crime and a number of recent after-hours burglaries. A source close to the matter assures the shuttering had more to do with irreconcilable differences between 7-Eleven corporate and the franchise's landlord. (Like next door neighbors Merchant's NY and Kona Coffee Roasters, the 7-Eleven at 194 Seventh Ave. is on the ground floor of The Piermont, a 1963-built, 130-unit co-op. Several unsuccessful attempts were made to contact Winick Realty Group, named in the "Retail For Lease" sign that has hung for weeks in one of the store's front windows.)
As for the higher-than-usual level of crime that has hung over this patch of Chelsea since the pandemic fog lifted, CCNews had hoped to end this report on a positive note, by noting a suspect wanted for a brazen after-hours burglary of Avi's 7-Eleven was in custody and awaiting trial. That was the case until September 12, when career criminal and perennial recidivist Hopeton Francis, male, 59, was released after being held on Rikers Island since his August 18 arrest for the July 21 burglary (during which he smashed through the front glass door and exited with $20,320 worth of cigarettes).
CCNews will provide further coverage on this matter as more information becomes availabe. If you would like to weigh in on what made the Seventh Ave. 7-Eleven such an asset to the area, or if you'd like to contact Avi, send an email to our founder/editor Scott Stiffler, via scott@chelseacommunitynews.com. For some insight as to why certain criminals are released upon arrest or incarcerated until trial, click here to view an Arrest to Disposition presentation by the Manhattan District Attorney's Office, co-presented by CCNews and the London Terrace Tenants Association, having taken place on August 25, 2022.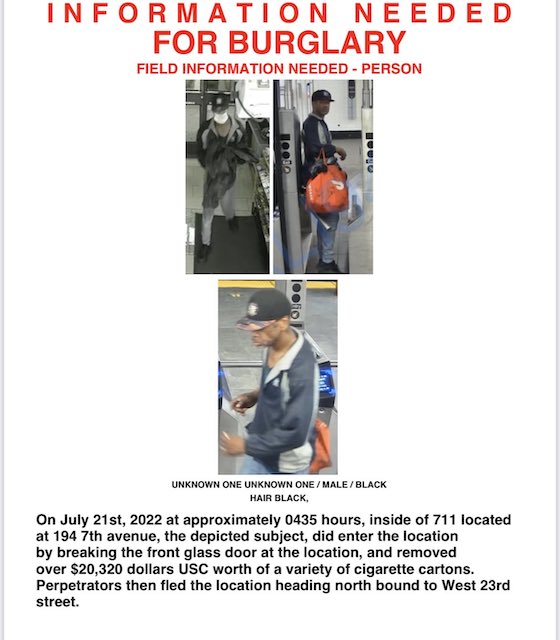 Chelsea Community News is made possible with the help of our awesome advertisers, and the support of our readers. If you like what you see, please consider taking part in our GoFundMe campaign (click here). To make a direct donation, give feedback, or send a Letter to the Editor, email scott@chelseacommunitynews.com.