In This Week's "THIS WEEK IN CHELSEA"
MTA Substation Presentation to CB4 / PS 11 Farm Market /  Events at Chelsea Green Park / Vinyl Nights / Down to Earth Farmers Market Chelsea  / The London Terrace Street Fair /  Events From Earlier This Week: The 13th Precinct Community Council
The MTA Presents to the Community Board 4 (CB4) Transportation Planning Commmittee, Regarding Their Proposed Substation on West 28th Street: Wednesday, September 21, 6:30pm Online | Last week, the MTA's Virtual Public Meeting event regarding their desire to build a substation in close proximity to Penn South drew criticism from tenants of that co-op, who would like to see the project break ground elsewhere. This September installment of CB4's Transportation Planning Committee (we call it "TPC," they call it–Ugh!–"TRANS") sees the MTA answering the Chelsea-serving community board's call to provide a status report, and address concerns about the project's public vetting process. For the Zoom registration link, click here. Registration is not mandatory. To view the meeting on CB4's excellent YouTube channel, click here. Note, this meeting is about more than the substation, which is #2 on the agenda. Bookending it as agenda items occupying the #1 and #3 spots are, respectively, a committee discussion about the Michael J. Quill bus depot, and a presentation from W. 21st St. Open Street representatives, regarding upcoming block party permit applications. Agenda Items #2 and #3 are expected to generate action-oriented letters that will go before the entire membership of CB4 at their Oct. 6 full board meeting.
The PS 11 Farm Market: Wednesday/Friday, 8am-9am on W. 21st Street (btw. 8th/9th Aves.) | Chelsea's outdoor, kid-powered pop-up shop with essential ingredients for a great meal has returned, via organic produce and much more, provided by Stoneledge Farm. This is the first Market since finishing their roster of summer sessions–so stop by, spend a little, and wish them well on this fresh new fall season of weekly Markets. In an email of Tues., Sept. 19, Debbie wrote, "Two more 3rd grade classes will be at the helm this week at the PS 11 Farm Market on Wednesday, September 21 (Ms ElKarimmy's class) and Friday, September 23 (Ms. Ottomanelli's class.). The market will be held in front of PS 11, 320 West 21st Street, from 8:00-9:00 am.  Our 3rd graders are so exited to share this local, organic, seasonal produce with you.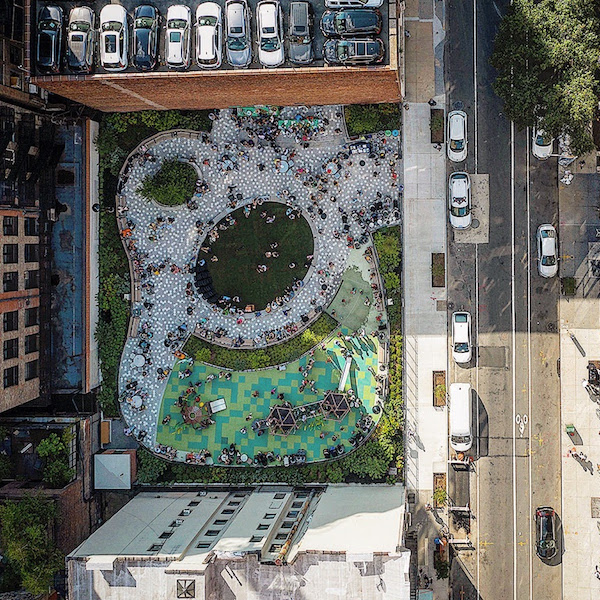 NYPL Story Time and Jazz Music: 2 Free Events at Chelsea Green Park (140 W. 20th St. btw, Sixth & Seventh Aves.) | Friends of Chelsea Green—steadfast pals of the small but substantive 2019-opened park built in part with District 3 Participatory Budgeting bucks—invites you to Free NYPL Story Time, 3-3:30pm every Monday. "The Andrew Heiskell library branch is sponsoring this weekly story time." note the Friends, in a recent email. "Come join the Children's Librarian in the park. These events will run from weekly until November. Children of all ages and their caregivers can enjoy interactive stories, action songs, fingerplays, rhymes, and spend time with other children in the neighborhood. In the event of inclement weather, story time will be held indoors at Andrew Heiskell Library." Also brought to you by the Friends is Jazz in Chelsea Green Park on Fri., Sept. 23, 5:30pm-7pm. "Join us in the park for a free music performance." they say. "Come enjoy a local jazz trio in the park to kick off your weekend. Chairs and picnic blankets encouraged. " The Fri., Sept. 23 edition of Jazz in Chelsea Green Park features The Ai Murakami Trio, with Murakami on drums, Chris Byars on tenor sax, and Lee Hudson on bass.
Vinyl Nights NYC 2022: Thursday, September 22 from 6pm to 9pm at Bella Abzug Park, Hudson Yards | Don't spend your time waiting for the tell-tale skip or scratch that only comes from American hot wax. The title of this series is all the proof you need to know you're listening to the classic hits that shaped NYC club culture the way they were meant to be played—on vinyl! Producer Rebecca Lynn has mobilized The Mobile Mondays Crew + Friends for this all-ages event celebrating "everything New York" as told in song, in the styles of Funk, Soul, Hip Hop, House, Disco, Latin, and more. Produced in partnership with Hudson Yards Hell's Kitchen Alliance Business Improvement District (HYHK), Vinyl Nights takes place at Bella Abzug Park at Hudson Yards (Hudson Blvd East btw. W. 34th & 35th Sts.). Take the 7 Train to its Hudson Yards stop). To RSVP to this free event, click here. For more info, see the below flyer.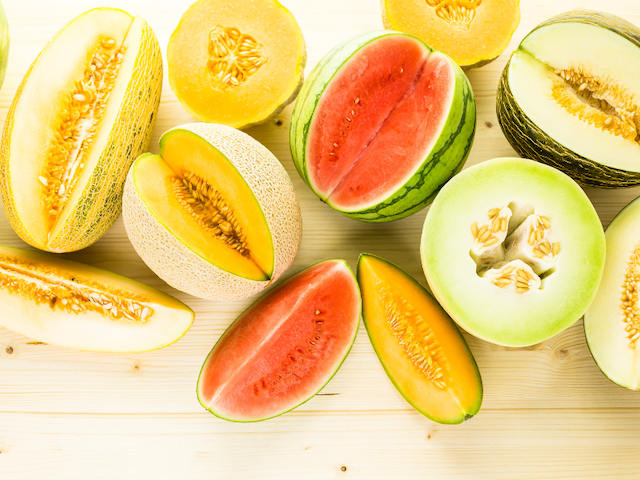 The Down to Earth Farmers Market Chelsea: Every Saturday, 9am-2pm on the North side of West 23rd St., off Ninth Ave. | New York area growers and artisan food makers make the trip to Chelsea every Saturday through Dec. 17. This Market was created with the support of nearby Church of the Holy Apostles, with the mission of bringing wholesome and delicious foods to the neighborhood's shoppers and supporting local small farms and food businesses. "The Chelsea Farmers Market is a grower-producer market," its founders note, "meaning that vendors must be farmers or make food with ingredients purchased from local farms. The few exceptions to this rule are olive oil, chocolate and coffee vendors who can document their sourcing.  The Market's ninth season offers fruits, vegetables, and meats from area farms. Market favorites Pickle Licious and Orwashers Bakery are back and going strong, along with fresh faces including Ideal Fish from Waterbury, CT. SNAP EBT is welcome (visit the manager's tent to get tokens; matching Health Bucks are available). Farmers Market Nutrition Program checks, issued by WIC offices and Seniors' centers, can be used from June through November. Get the latest Market news by signing up for their email newsletter via the Down to Earth Markets website (click here to access it) or by following https://www.facebook.com/dtechelseafarmersmarket/.
The 30th Annual London Terrace Street Fair: Saturday, September 24, 10am-5pm on W. 24th St. btw. 9th & 10th Aves. | Fall officially starts in Chelsea with this annual event whose return in 2021 (after an exceedingly rare year off because of COVID) was a giant leap back to the world of in-person events. See the below flyer for details. For more info, including details about how to rent take space send an email to LTTAstreetfair@gmail.com.


The 13th Precinct Community Council Monthly Meeting: Tuesday, September 20, 6pm Online | The citizen-run 13th Precinct Community Council invites you to the September edition of this monthly event, where you are encouraged to discuss any ongoing public safety and quality-of-life issues within the 13th Precinct's area of coverage (see the map below this listing, which indicated coverage area, divided by sectors). The Council requests that you send questions in advance, via Detective Vincent Arlotta (vincent.arlotta@nypd.org). Questions sent in advance will be answered first. Hosted by Council President Serge Harnett, it's expected that, as usual, Deputy Inspector Angel L Figueroa Jr, Commanding Officer of the 13th Precinct, will be on hand to field questions. To join this Zoom-held meeting, click here. The Meeting ID is 876 6131 9559. To attend by phone, dial by location: 646-558-8656 US (New York) and 646-931-3860 (US).
–Compiled by Scott Stiffler
Chelsea Community News is made possible with the help of our awesome advertisers, and the support of our readers. If you like what you see, please consider taking part in our GoFundMe campaign (click here). To make a direct donation, give feedback, or send a Letter to the Editor, email scott@chelseacommunitynews.com.