CITY POETRY
…words & images from the five boroughs & points beyond
"To New York Street Fairs"
BY MICHELLE TOKARCZYK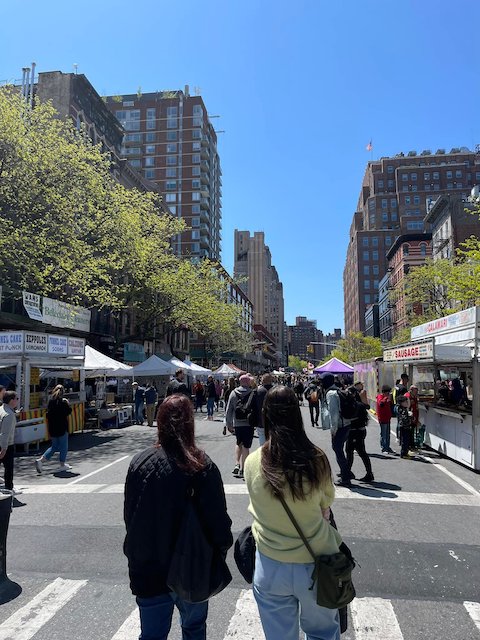 In the spell of afternoon sun
everything regenerates.
Silver earrings shine.
Spices scent the air.
Bonsai thrive.
Nothing hangs too high
or forces for you to bend
like a supplicant.
You move from a booth
of rainbow-colored hoodies
to a booth of wooden puppets
thin strings tangle-free.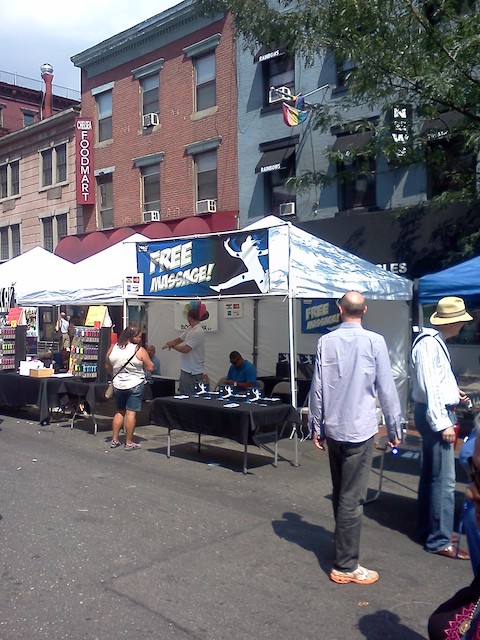 You need a summer hat,
and here they are. Check
your look in the mirror.
Next, a miracle
microfiber cloth:
Wipe out resistant spots!
And if you're tired, you
can even get a massage.
Locals recall
last week's uptown fair.
Suburbanites buy pickles.
Tourists buy selfie-sticks.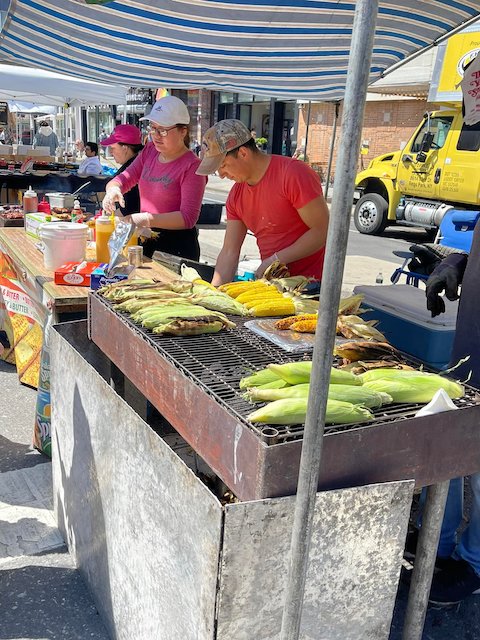 Dogs relax their leashes, take stock.
The cocker spaniel wants ice cream.
The Pekinese sports a pink barrette.
The beagle sniffs and sniffs and sniffs.
Predicted rain threatens our day:
Vendors start packing their vans.
Pedestrians look for awnings.
But the sun surprises. Stays.
Chelsea Community News is made possible with the help of our awesome advertisers, and the support of our readers. If you like what you see, please consider taking part in our GoFundMe campaign (click here). To make a direct donation, give feedback, or send a Letter to the Editor, email scott@chelseacommunitynews.com.