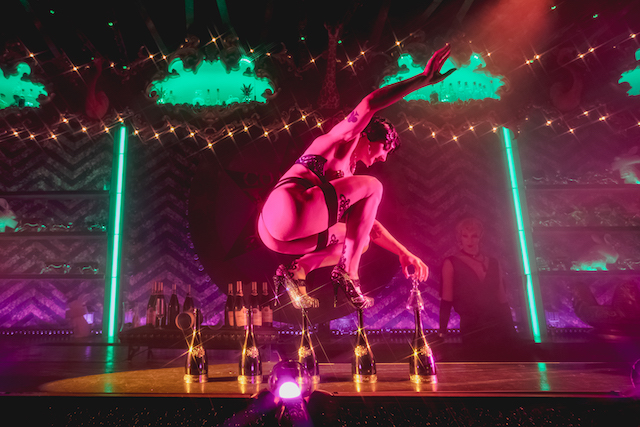 BY CHARLI BATTERSBY | Company XIV, the nimble burlesque troupe behind the recently reviewed Seven Sins and the annual destination holiday event Nutcracker Rouge, has a new venue with a new show and a clever plan to draw audiences. Cocktail Magique is a cocktail-themed magic/burlesque extravaganza, and it's certainly a crowd pleaser, given that the audience grows increasingly drunk while the cast grows increasingly naked. By the time the finale rolls around, the inebriates in the crowd are liable to by very easily impressed by the final magic trick.
The new venue, dubbed the Cocktail Magique Theatre, is located a block away from the company's main venue, Théâtre XIV. The two theaters will be running different productions concurrently (Nutcracker Rouge begins its 14-week run on October 28).
After viewing a preview of Cocktail Magique, we spoke to the show's creator, producer, and director (and troupe founer) Austin McCormick via email, and he explained to us that, "Cocktail Magique Theatre was formerly a bar and restaurant. Zane Pihlstrom and I challenged ourselves to pack as much production value and detail into the space as possible."
The stage itself was once the bar, so it is extremely wide but very shallow, giving the performers only a few feet of depth on which to perform. This makes it less suitable for the more bombastic choreography that audiences might have seen at Théâtre XIV, but it works very well for sideshow and circus acts like sword swallowing. This performance had the rare example of a female sword swallower (Gin Minsky), and her act is even more entertaining when combined with Company XIV's stalwart striptease and sexy costumes. The stage is also particularly suited to Kylie Rose's "Equilibrist"' balancing act. Although it's impressive watching someone walk across a row of champagne bottles anytime, it's even more fun when they're doing it in stiletto heels and lingerie.
People familiar with Company XIV's style will recognize some familiar faces in the cast, as well as a few similar acts. Aerialists, belly dancers, and jugglers do routines that are reminiscent of previous projects at Théâtre XIV. There are opulent costumes worn by beautiful bodies, and enough genuine talent to pull off a show even without the eye candy and abundant alcohol.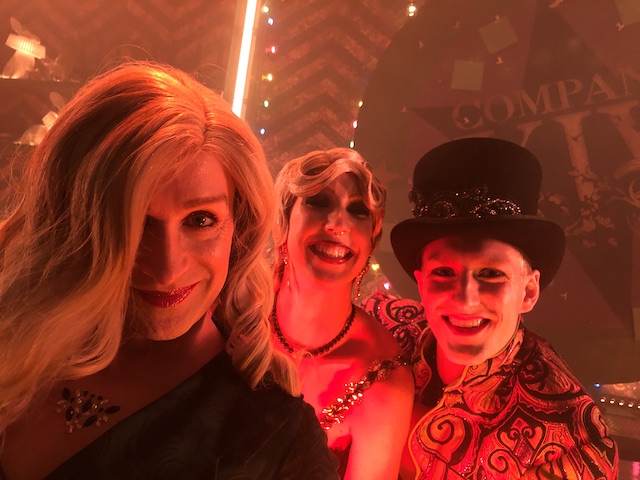 Because the themes of the show are "Cocktails" and "Magic" the acts incorporate both, often while serving up drinkable concoctions. One routine involves Sam Urdang wielding a bottomless bottle of champagne that magically pours enough sparkling white for dozens of audience members.
Cocktails and snacks can be ordered, but patrons who purchase the more expensive seats will have drinks included. "The Magique Luxe Couch" will tax the liver of the most ardent boozehound, with five drinks over the three-hour evening. Depending on where an attendee is seated, this magical hooch conjuring can result in some flamboyant delivery—at one point in the show, miniature hot air balloons descend from the ceiling, carrying champagne.
The alcohol theme is incorporated into songs, and dialogue. One sequence involves the tale of how Cleopatra (Mia Victoria Preisser) created the most expensive cocktail in the world (and audiences were served samples of the resulting brew when the tale concluded). Later, a twenty dollar bill vanishes and reappears inside a cocktail shaker. The final feat of mentalism involves what McCormick calls, "a bespoke cocktail created by the audience" which the mixologists make each night by "predicting" what the audience will desire (allegedly).
Drunkards who need yet one more excuse to tipple can opt for a "Fortune Teller experience" which comes with a private psychic reading and a special cocktail which is served in a teacup. The tarot reader at the preview we attended was Chelsey Ng (no relation to Chelsea Community News). The accuracy of a psychic reading is highly subjective, but she gave my guest and I a very insightful reading.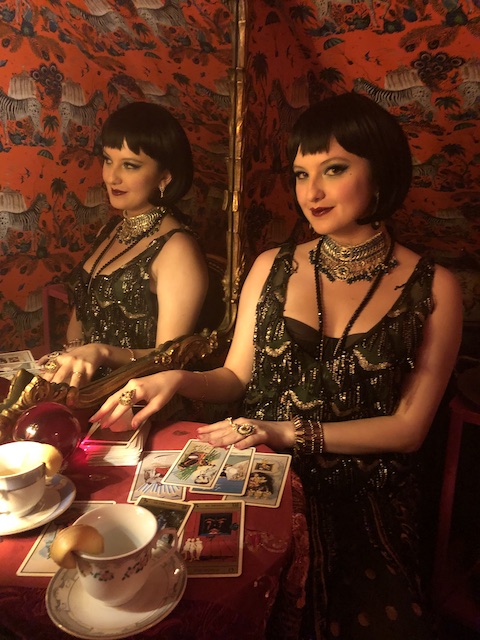 This project differs from other Company XIV productions in that it lacks a narrative or cohesive thematic inspiration. Their previous work adapted well-known fables and fairy tales like Alice's Adventures in Wonderland, and the Nutcracker. Here, the show is held together by the simple idea of watching sexy people do magic tricks while enjoying a tipple. While it's a less lofty artistic goal, it'll definitely satisfy the target audience.
Théâtre XIV is located at 383 Troutman Street in Bushwick, Brooklyn. Nearby is Cocktail Magique Theatre, at 17 Wyckoff Ave., where "Cocktail Magique" plays every Friday, Saturday, and Sunday. Tickts are $145 and include "a selection of delicious cocktails and small bites. Luxe Couch seating for two is $545. Admission limited to patrons age 21 and up. For more info and to purchase tickets, click here to visit the Company XIV website.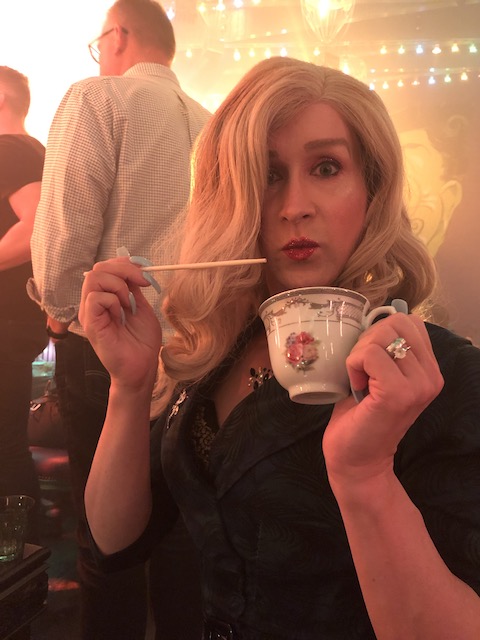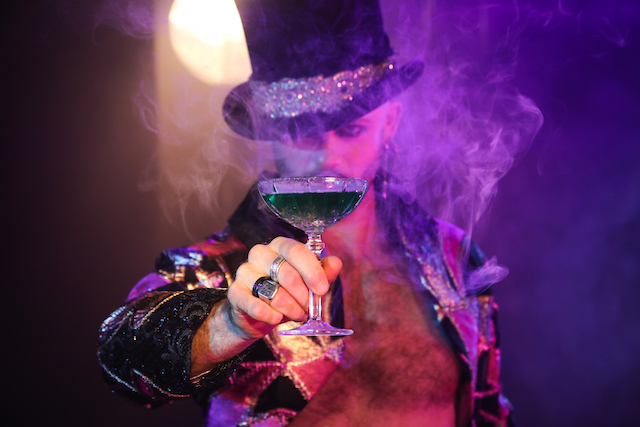 Chelsea Community News is made possible with the help of our awesome advertisers, and the support of our readers. If you like what you see, please consider taking part in our GoFundMe campaign (click here). To make a direct donation, give feedback, or send a Letter to the Editor, email scott@chelseacommunitynews.com.