In This Week's "THIS WEEK IN CHELSEA"
Community Cleanup / America After Roe V. Wade / BASIS Independent Manhattan Fall Festival & Open House / Down to Earth Farmers Market Chelsea /  Sat., Nov. 19 Coat Drive / NYPL Story Time at Chelsea Green Park /
Sunday, November 13, 11am-1pm: Commuity Cleanup | See the below flyer for details and click here to register.

A RECORDING OF THIS EVENT IS NOW AVAILABLE TO VIEW: America After Roe V. Wade, Where Do We Go From Here? A FREE, General Admission event on Wednesday, November 9, 7pm at Marble Collegiate Church (1 W. 29th St., corner of Fifth Ave. & W. 29th St.)| In conversation on this topic are Gloria Steinem, women's rights advocate and Ms. Magazine founder, Faye Wattleton, former Planned Parenthood president, and Kathryn Kolbert, acclaimed women's rights attorney. Attend in-person or watch it live via https://marblechurch.org/. Free admission, no assigned seating, and "common sense" is your guide so far as COVID precautions go. You know what to do! NOTE: Following the event, its recording was made available to view, via the Marble Collegiate Church's website. Click here to view the event.
BASIS Independent Manhattan Hosts Fall Festival & Open House Events on Saturday, November 12 & Sunday, November 13

| BASIS Independent Manhattan

 private school opens its doors with multiple events at multiple locations. On Saturday, starting at 10am at 795 Columbus Ave., the Lower School—serving students from PreK to 7th Grade—hosts a Fall Festival/Open House, which will feature fun activities, games, special guests, and more. The whole community is welcome to join in on the fall festivities, meet the faculty, and learn more about the campus' unique offerings. To RSVP,

click here

. On Sunday, starting at 10am, the Upper Campus Open House takes place at 556 W. 22nd St.). Come tour the campus (serving Grades 6 to 12), meet faculty, and learn about the BASIS curriculum. To RSVP,

click here.
.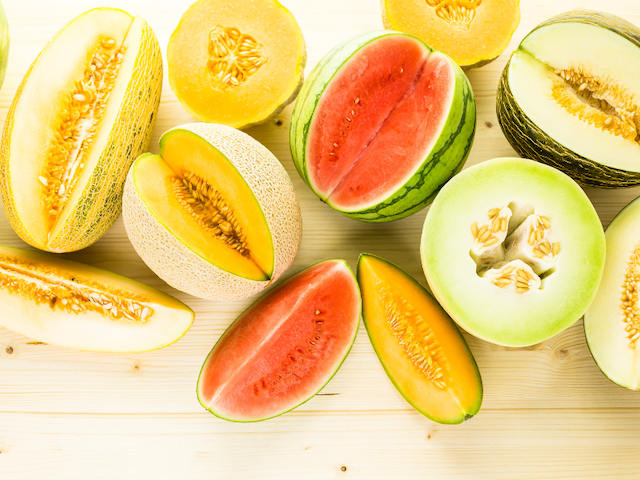 The Down to Earth Farmers Market Chelsea: Every Saturday, 9am-2pm on the North side of West 23rd St., off Ninth Ave. | New York area growers and artisan food makers make the trip to Chelsea every Saturday through Dec. 17. This Market was created with the support of nearby Church of the Holy Apostles, with the mission of bringing wholesome and delicious foods to the neighborhood's shoppers and supporting local small farms and food businesses. "The Chelsea Farmers Market is a grower-producer market," its founders note, "meaning that vendors must be farmers or make food with ingredients purchased from local farms. The few exceptions to this rule are olive oil, chocolate and coffee vendors who can document their sourcing.  The Market's ninth season offers fruits, vegetables, and meats from area farms. Market favorites Pickle Licious and Orwashers Bakery are back and going strong, along with fresh faces including Ideal Fish from Waterbury, CT. SNAP EBT is welcome (visit the manager's tent to get tokens; matching Health Bucks are available). Farmers Market Nutrition Program checks, issued by WIC offices and Seniors' centers, can be used from June through November. Get Market news by signing up for their email newsletter via the Down to Earth Markets website (click here to access it) or https://www.facebook.com/dtechelseafarmersmarket/.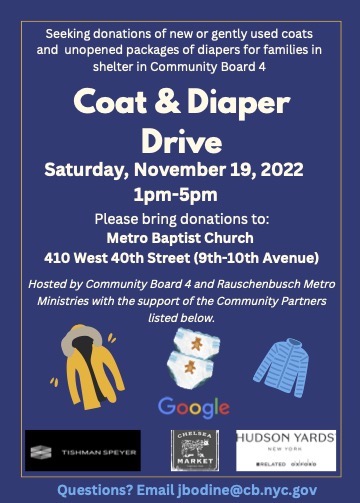 NYPL Story Time (a free Monday event) and More, at Chelsea Green Park (140 W. 20th St. btw, Sixth & Seventh Aves.)

|
Friends of Chelsea Green—steadfast pals of the small but substantive 2019-opened park built in part with District 3 Participatory Budgeting bucks—invite you to (Free!) NYPL Story Time, 3-3:30pm every Monday. "The Andrew Heiskell library branch is sponsoring this weekly story time." note the Friends. "Come join the Children's Librarian in the park. These events will run from weekly until November. 

Children of all ages and their caregivers can enjoy interactive stories, action songs, fingerplays, rhymes, and spend time with other children in the neighborhood. 

In the event of inclement weather, story time will be held indoors at Andrew Heiskell Library." 
—Compiled by Scott Stiffler
Chelsea Community News is made possible with the help of our awesome advertisers, and the support of our readers. If you like what you see, please consider taking part in our GoFundMe campaign (click here). To make a direct donation, give feedback, or send a Letter to the Editor, email scott@chelseacommunitynews.com.