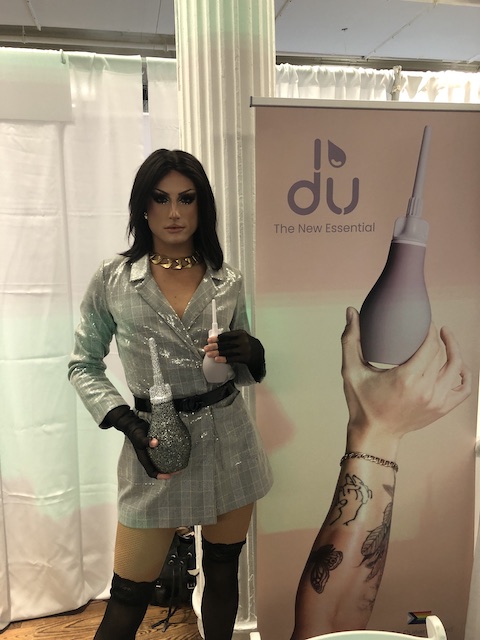 BY CHARLI BATTERSBY | Sexy New Yorkers will remember the Sexual Health Expo from its Brooklyn-held, pre-COVID days. This year, after a pandemic hiatus, it returned to Chelsea's own Metropolitan Pavilion for a highly stimulating weekend. Between the informative seminars on pegging, the spanking workshops, and panels on the intricacies of sex with gender non-conforming partners, attendees could even learn some everyday information about how their sexual health is indicative of their overall health.
Starting the show was a first-day seminar on pegging (slang for sex using a strap-on dildo), taught by the aptly-named Peggin Tha Stallion. We spoke to her after the panel, and she boasted that she, "…opened the show up!"—a double entendre to say the least. The panel only used sex toys (not live human orifices), in accordance with New York City laws against live sex acts.
We spoke to Peggin after her seminar and asked about the Expo's spotlight on her seminar's topic. "There's an acceptance, and a dialog that is now more than just curiosity around this subject matter," she said, citing rumors about Prince William and the PrinceOfPegging hanshtag, as one recent topic that caused a spike in interest.
As for the general health benefits of pegging, Peggin told us, "Your pelvic floor is lined with nerve endings—nerve endings that will give your body pleasure. So your body is made for this kind of fun. Your body will be receptive to this type of enjoyment if you give it a chance."
For people who wanted to run out and immediately give pegging a try, the show also had a booth dedicated to an anal douche company called Du (which was, in fact, suspiciously albeit conveniently close to Peggin's booth). We spoke to Du's CEO and Founder, who clarified that her new product is not made specifically for gay men, but everyone.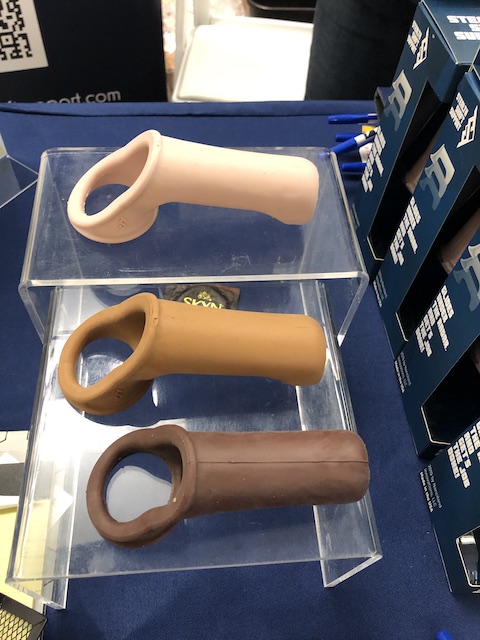 Another new product at the expo this year was "Stealth Shaft Support," a flesh-toned brace for penises with erectile dysfunction. Nanci Smith, the creator of the device, demonstrated it to us using a small and floppy dildo. "It's not ready to party at all," she said of the sad little member. Then she wriggled the thing inside a tubular Stealth Shaft Support, and explained that the support is made of "A hugging material, not a squeezing material," which comes in a variety of skin colors and sizes. It can be worn while flaccid, and theoretically used to assist with sexual performance without drawing too much attention to itself.
Smith also mentioned that the Stealth Shaft Support is useful for transwomen on estrogen, and this insight overlapped with the Expo's panel on sex with gender non-conforming partners.
The 2022 edition of the Sexual Health Expo had some unexpected choices for exhibitors. There were at least two psychic readers (providing advice on how to improve attendees' love lives), a chiropractor, and a massage therapist. Our reporter received some body work from David Kelly, a massage therapist from Back To Your Roots Body Shop (But not THAT kind of body work). The presence of a gentle, caring healer in a room full of dominatrixes seemed incongruous, but he explained that his services can help everyone from a dominatrix with a sore shoulder from flogging too hard, to a submissive who forgot the safe word. He was providing sessions to attendees, as well as to exhibitors, and could even accommodate the needs of attendees in skin-tight hobble skirts.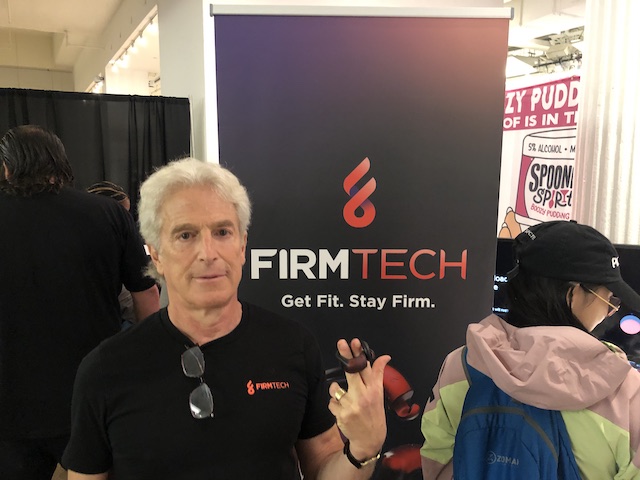 The expo did offer some exhibitors who had everyday healthcare devices, including Firm Tech, a company that makes a Bluetooth-enabled cock ring. It tracks penile health by recording the number of nocturnal erections a man has while he's asleep, as well as the duration and firmness. We spoke with the CEO, Dr. Elliot Justin, who told us that the device measures the "vital signs of every man's most vital organ."
Dr. Justin explained how the retina and the penis are the two organs most sensitive to blood flow, and erectile function is a "canary in the coal mine for circulatory health."
Note: The Sexual Health Expo is described on its website as "an upscale event that puts a stylish touch on sexual wellness, anchored by workshops hosted by top "sexperts" and exhibition halls showcasing a curated mix of cutting-edge products and services. The event empowers its diverse attendee base to immerse themselves in all the benefits of a healthy sex life." The Sexual Health Expo will return to NYC in 2023.
Chelsea Community News is made possible with the help of our awesome advertisers, and the support of our readers. Please consider taking part in our GoFundMe campaign (click here). To make a direct donation, give feedback, send a Letter to the Editor, or contact our founder/editor, email scott@chelseacommunitynews.com.