In This Week's "THIS WEEK IN CHELSEA"
Holiday Happenings  / Down to Earth Farmers Market Chelsea  / Community Cleanup  / Small Works Exhibition at Fountain House Gallery / 10th Precinct Build the Block Sector B Meeting  / 10th Precinct Community Council / Events at the Eagle NYC / Archived Recording: Collegiate Church's America Post-Roe V. Wade Panel
Holiday Happenings | From tree lightings to tours curated with seasonally appropriate stops in mind, our Holiday Happenings events column is stuffed like a chimney stocking with fun, mostly free, activities. Click here to be taken to that holly, jolly destination.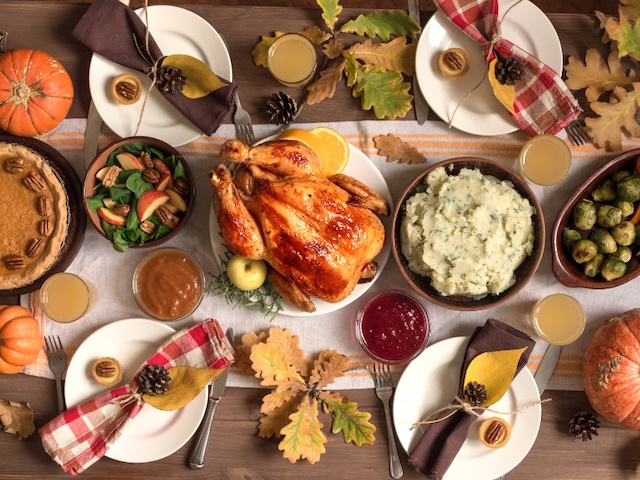 Closing for the Season on December 17: Down to Earth Farmers Market Chelsea, Saturdays, 9am-2pm on the North side of West 23rd St., off Ninth Ave. | New York area growers and artisan food makers make the trip to Chelsea every Saturday through Dec. 17. This Market was created with the support of nearby Church of the Holy Apostles, with the mission of bringing wholesome and delicious foods to the neighborhood's shoppers and supporting local small farms and food businesses. "The Chelsea Farmers Market is a grower-producer market," its founders note, "meaning that vendors must be farmers or make food with ingredients purchased from local farms. The few exceptions to this rule are olive oil, chocolate and coffee vendors who can document their sourcing. " The Market offers fruits, vegetables, and meats from area farms. This season, Market favorites included Pickle Licious, Orwashers Bakery, and Ideal Fish. SNAP EBT are always welcome (visit the manager's tent to get tokens; matching Health Bucks are available). On Dec. 1, in anticipation of the Dec. 3 Market, their weekly enewsletter had some advice for those of us still reeling from Thanksgiving Day overindulgence and in search of lighter, healthier options. Pair that premise with the desire to "take a break from cooking and complicated meal prep," and there's nothing quite as "refreshing and recharging as a 'winter' salad. Your local farmers markets remain replete with a range of late fall bounty and will continue to have plenty of freshly harvested produce onhand." Get Market news by signing up for their email newsletter via the Market website (click here to access it) or by visiting them on Facebook, via https://www.facebook.com/dtechelseafarmersmarket/.
Community Cleanup: Sunday, December 4, 11am-1pm | NYC District 3 City Council Member Erik Bottcher hosts this, the final "Cleanup" event of the year, at which volunteers will spruce up parts of the West Village, Chelsea, and Hell's Kitchen. The series starts up again three months into 2023, with the following Sunday dates: March 5, 12, 19; April 2, 16, 30; and May 7, 21. To register and find out useful info such as what to wear and where you'll be going, click here. 
Small Works: $100 & Under Through December 28 at Fountain House Gallery (702 Ninth Ave. at W. 48th St.) | The annual holiday gift-giving game is afoot, at this "buy off the wall" exhibition featuring hundreds of original artworks priced at $100 and under.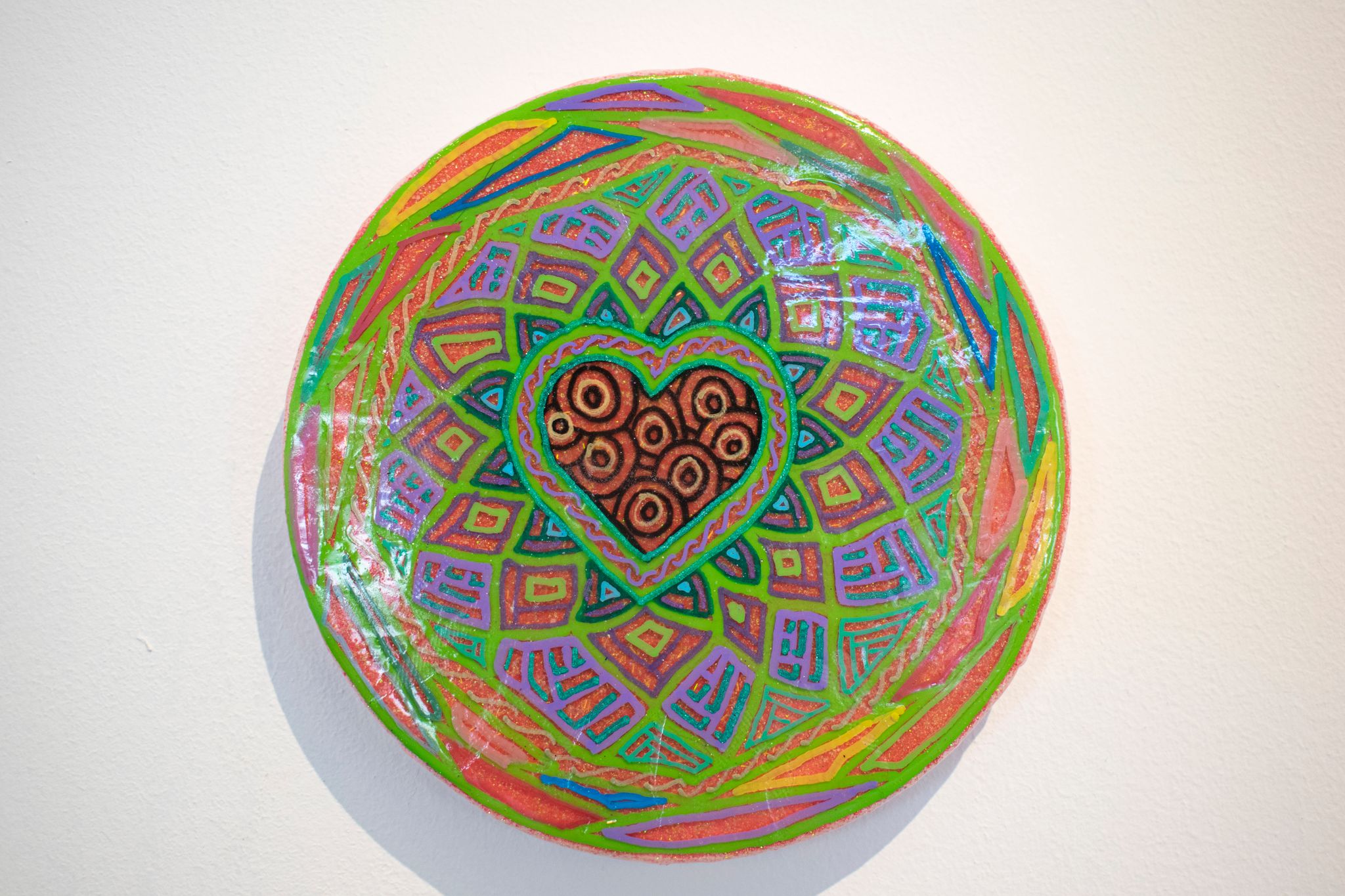 Working in mediums including acrylic, mixed media, fabric, digital photography, sculpture, and jewelry, the featured artists share at least two things in common. One: They all rose to the challenge of expressing themselves within the dimensions of 6×6 inches or less. Two: They're part of a talent pool nurtured by Fountain House Gallery and Studio, which "supports the careers and creative visions of artists living with mental illness." Artworks are sold on a first come, first served basis. To view selected works from the show, click here. For more info. on Fountain House Gallery and Fountain House itself, click here and here, respectively. By phone: 212-262-2756. Gallery Hours: 12pm-6pm, Tues.-Sat. at 702 Ninth Ave. (at W. 48th St.).
Final Quarterly Gathering of 2022 for The 10th Precinct's Sector B Build the Block Meeting: Wednesday, November 30, 6pm at Penn South (343 Eighth Ave.). | The NYPD's Build the Block program assigns two officers to act as NCOs, or Neighborhood Coordination Officers, who dedicate special attention to one particular area of their precinct. Chelsea's 10th Precinct, for example, has Sectors A, B, and C. The 13th Precinct whose area of coverage includes small portions of East Chelsea, divides into four Sectors (A, B, C, D). NCOs are expected to establish and maintain good relations with longtime residents, business owners, and other sector stakeholders of note. These quarterly Build the Block meetigs put the public in direct contact with the NCOs of their sector. Sector B's area of coverage is the north side of W. 21st St. to south side of W. 29th St., from Seventh Ave. to the Hudson. The NCOs are PO Dylan Darnaud (dylan.darnaud@nypd.org) and PO Daniel Bavuso (daniel.bavuso@nypd.org). NOTE: Prior to a Build the Block meeting (within 24 hours or less, and again just a few hours prior to the meeting's start time), call the Precinct's Community Affairs office or contact the Build the Block Sector's NCOs to verify the date and location of the meeting (changes are often announced via a Precinct's Twitter account, so check that as well). To find information on dates and locations fo Build the Block meetings of the 10th Precinct, click here. You will need to enter the address of your residence, workplace, or business within the 10th Precinct area. (A search at just after 10am on Monday, November 28 confirmed 11/30, 6pm at 343 Eighth Ave. as the date/time/location of the next Sector B Build the Block meeting.)
NOTE: On the morning of Tuesday, November 29, The 10th Precinct Community Council's Nov. 30 meeting was cancelled. Council President Larry O'Neill assured that the regularly held meetings (7pm, last Wed. of the month) will resume in December. As for what you will find: Council President Larry O'Neill serves as the meeting's moderator/host, fielding questions from attendees that will be answered by a top-level leader at the 10th Precinct. (Normally, it is the precinct's Commanding Officer, Capt. Robert Gault). In addition to the Q&A, also expect precinct leadership to talk about local crime stats and trends.
Thursday, December 1 at 7pm: Latine/o/a/x Storytelling and Sunday, December 4, from 5-7pm:  Variety Hour to Honor Club Q | At The Eagle NYC (554 W. 28th St. btw. 10th & 11th Aves.) | The Eagle NYC (New York's premiere leather bar) spreads its wings twice this week, with special events set apart from the usual theme nights on the calendar. Full info is to be found in the below flyers. Click here to visit Eagle NYC's website.

America After Roe V. Wade, Where Do We Go From Here?
A RECORDING OF THIS EVENT IS NOW AVAILABLE TO VIEW
This free, general admission event took place on Wed., Nov. 9, 7pm at Marble Collegiate Church (1 W. 29th St., corner of Fifth Ave. & W. 29th St.)| In conversation on this topic were Gloria Steinem, women's rights advocate and Ms. Magazine founder; Faye Wattleton, former Planned Parenthood president; and Kathryn Kolbert, acclaimed women's rights attorney. A recording of the event has been made available via Marble Collegiate Church's website. Click here to view the event.
—Event calendar listings compiled by Scott Stiffler
Chelsea Community News is made possible with the help of our awesome advertisers, and the support of our readers. If you like what you see, please consider taking part in our GoFundMe campaign (click here). To make a direct donation, give feedback, or send a Letter to the Editor, email scott@chelseacommunitynews.com.