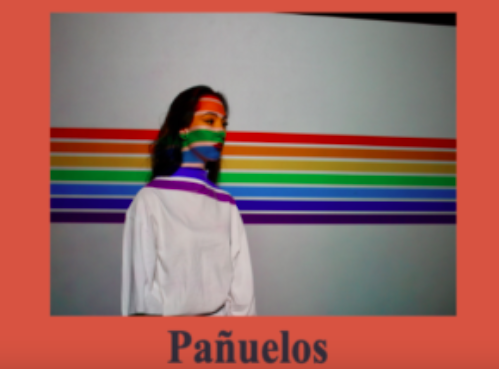 BY SCOTT STIFFLER | Debuting as part of New York Theater Festival's Winterfest, Chelsea resident David Allard's Pañuelos brings, he says, "a queer narrative" to the history of Argentina's "Dirty War" (aka Process of National Reorganization, or El Proceso). This it does by devoting a great deal of its upfront time to Daniel Romero, a man in his mid-20s living with his mother, Verónica, in the Buenos Aires suburb of Caballito.
By day, Daniel works as a waiter. At night, he might be found exploring his queer identity in manners only acknowledged in coded form, at best, in living room conversations with his middle-aged, conservative, Bible-reading, radio news-trusting, widowed mother.
Set in May of 1977, early on in the government campaign in which 30,000 Argentinians would be tortured or killed, Pañuelos allows its condemnation and anger to percolate during exchanges between mother and son, saving its most explosive moments after a friend witnesses Daniel being labeled as a "subversive" and subsequently "taken out of this [his mother's] house with a handkerchief over his eyes."
Weeks go by and he's neither seen nor heard from, nor will he be, ever again.
That Allard prefaces his manuscript with the note, "Verónica discovers what truly matters in life" gives an indication of exactly who is telling this "queer narrative." History, it seems, may be written by the winners—but the survivors will have their say as well, and the volume of their voices have been known to increase with each passing year.
"Pañuelos" is presented Thurs. Dec. 8 at 9pm, Sat. Dec. 10 at 12pm, and Sun. Dec. 11 at 8:30pm at Teatro Latea (107 Suffolk St.). For tickets (general seating, $25; VIP seating, $40), click here. Directed by Sean Prasso with actors Marie Laine, Juan Salgado, Alexandra Lebow, RJ Villarreal, David Allard, and Jacquie Bonnett.
Chelsea Community News is made possible with the help of our awesome advertisers, and the support of our readers. Please consider taking part in our GoFundMe campaign (click here). To make a direct donation, give feedback, send a Letter to the Editor, or contact our founder/editor, email scott@chelseacommunitynews.com.