BY SCOTT STIFFLER | Wear a pair of shoes that can meet the demand of more than one standing ovation, and then set your sights on one (or hey, why not both?) of these holiday-minded concerts from two who come from different generations and walk their own vocal path, but  end up at the same destination–the one where those sturdy shoes come into play…
SETH SIKES
Saturday, December 31 at 7pm (doors open at 5:30pm)
At 54 Below (254 W. 54th St.)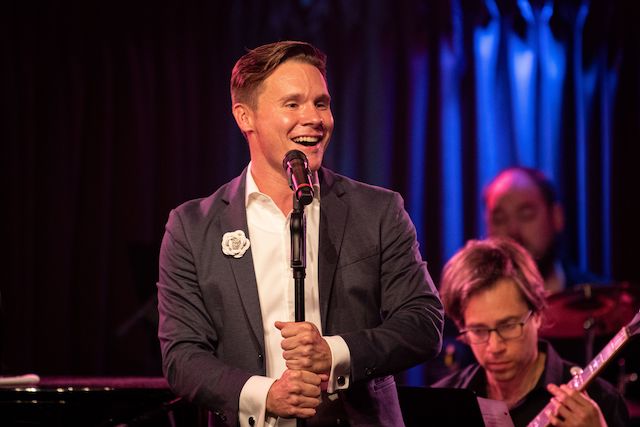 Known for putting his powerhouse pipes to use in musical praise of the likes of Judy Garland, Liza Minnelli, Bernadette Peters, and Barbra Streisand, Seth Sikes is set to take on yet another icon: That notorious good time/bad time crapshoot known as New Year's Eve. If anyone can wrest uncertainty from the final hours of 2022, it's Sikes, who's to be found at his familiar stomping ground 54 Below. Or is it "stamping ground?" Trust at least that if asked Sikes would have a strong opinion, as he does of every selection that makes his set list. This time out, expect, we're assured, "some of the best loved songs that have become known the world over and some new tunes he'll be singing for the first time." For tickets, click here. There is a $45 food/beverage minimum, per person. The regular menu will be replaced with a special New Year's Eve menu which can be ordered a la carte.
MARILYN MAYE: NEW YEAR'S EVE EXTRAVAGANZA!
Saturday, December 31, 11pm & Sunday, January 1, 2023, 12:30am
At The Birdland Theater (at Birdland Jazz Club; 315 West 44th Street)
As in tune with the universal and personal meanings of a song as she is at respectfully riffing off the note-for-note way it's written on the page, show-stopping sensation Marilyn Maye has been living up to the promise of any given superlative that comes her way long before her record-setting 76 appearances as a singer on The Tonight Show. The crystalized essence of what once made Johnny Carson swoon dozens of times has only grow in complexity in the years since, lavishing layer upon layer onto her ever-evolving take on any given American Popular Standard, Broadway Ballad, or unexpected new addition to the set list. These New Year's Eve/New Year's Day gigs are the perfect choice for those seeking to step out—whether it's to put a classy coda on 2022 or come out swinging in 2023. For reservations, click here. In addition to ticket purchase, there is a $20 food/drink minimum, per person.
Chelsea Community News is an independent, hyperlocal news, arts, events, info, and opinion website made possible with the help of our awesome advertisers and the support of our readers. Our Promise: Never a paywall, no pop-up ads, all content is FREE. With that in mind, if circumstances allow, please consider taking part in our GoFundMe campaign (click here). To make a direct donation, give feedback, send a Letter to the Editor, or contact our founder/editor, send an email to Scott Stiffler, via scott@chelseacommunitynews.com.
To join our subscriber list, click here. It's a free service provding regular (weekly, at least) Enewsletters containing links to recently published content. Subscribers also will be sent email with "Sponsored Content" in the subject line. That means it's an exclusive message from one of our advertisers, whose support, like yours, allows us to offer all content free of charge.