Wednesday, December 21: Steps from NYC's iconic triangular building, Flatiron North Plaza (23rd Street, Fifth Ave., Broadway) was the place to celebrate the Winter Solstice. Timed from noon to 3pm to ensure start-to-finish illumination on the day of the year with the fewest hours of sunlight, the event took full advantage of the addition of the area north of Madison Square Park into what's now known as the Flatiron NoMad Partnership.
The Partnership partnered with NoMad superstars the National Museum of Mathematics (MoMath; 11 E. 26th St.) and Krispy Kreme (36 E. 23rd St.) to invite New Yorkers to contemplate the solstice through various math-themed activations and top-notch selfie-ops including a life-sized kaleidoscope, curling, candy cane guessing, and the enthusiastic consumption of free donuts and hot chocolate. The event was part of the Flatiron Nomad Partnership's "Holiday Cheer!"—a 23-day slate of festive, outdoor public programming across the district, from the Flatiron Plazas to the NoMad Piazza throughout December.  Below, see a sample of the Winter Solstice celebration, with photos courtesy of the Flatiron NoMad Partnership.
–By Scott Stiffler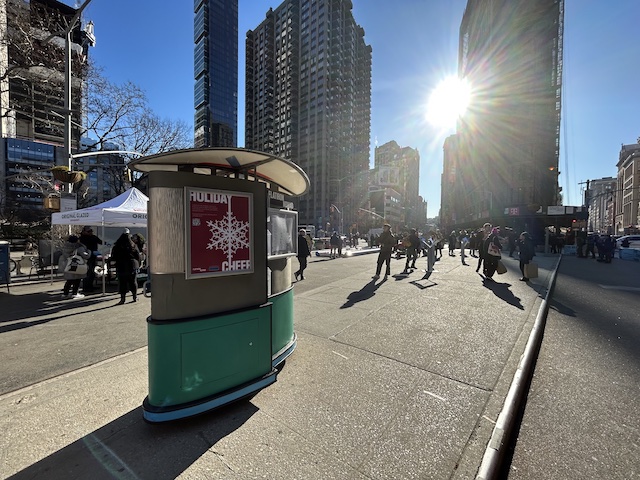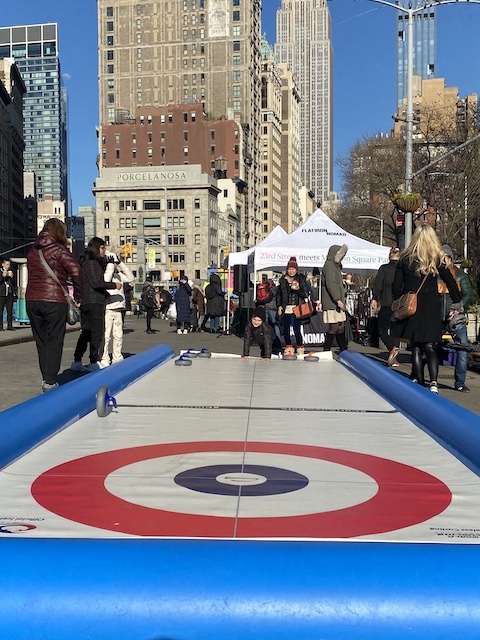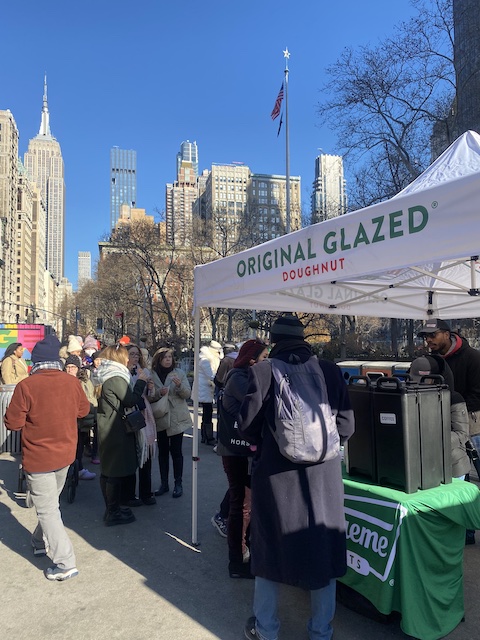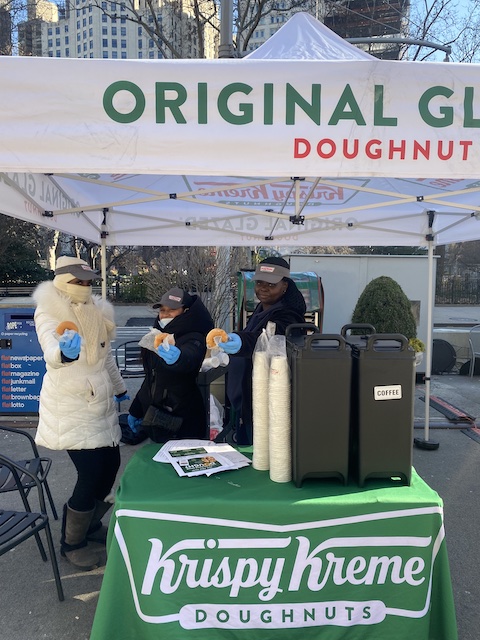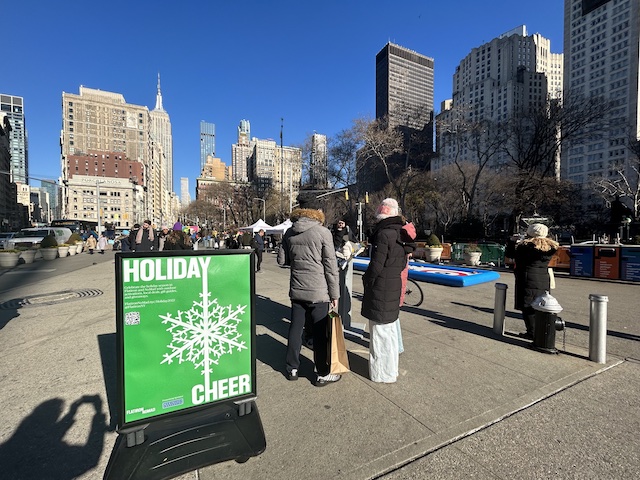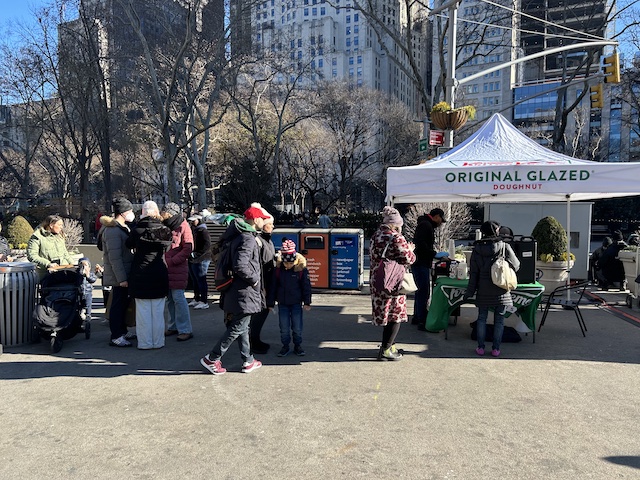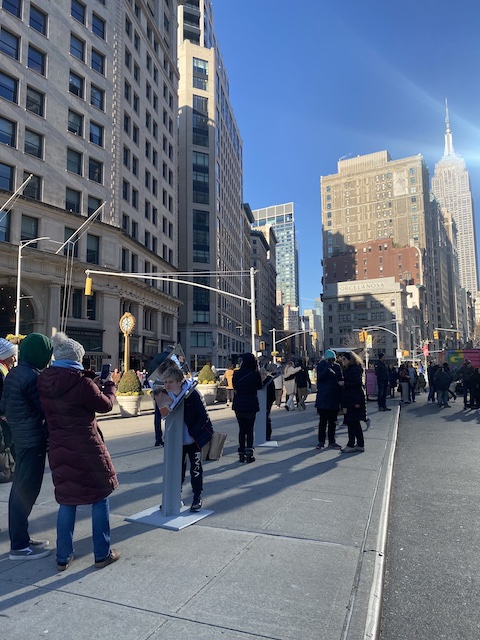 Chelsea Community News is an independent, hyperlocal news, arts, events, info, and opinion website made possible with the help of our awesome advertisers and the support of our readers. Our Promise: Never a paywall, no pop-up ads, all content is FREE. With that in mind, if circumstances allow, please consider taking part in our GoFundMe campaign (click here). To make a direct donation, give feedback, send a Letter to the Editor, or contact our founder/editor, send an email to Scott Stiffler, via scott@chelseacommunitynews.com.
To join our subscriber list, click here. It's a free service provding regular (weekly, at least) Enewsletters containing links to recently published content. Subscribers also will be sent email with "Sponsored Content" in the subject line. That means it's an exclusive message from one of our advertisers, whose support, like yours, allows us to offer all content free of charge.