BY DIANNA MAEURER| Members of the Chelsea Community and musicians from the five boroughs and beyond were saddened to learn of the Christmas Weekend passing of Ed Tristram, at age 76. Ed and his wife, Greta Tristram, were longtime residents of Chelsea, living at West 22nd Street in attached brownstones.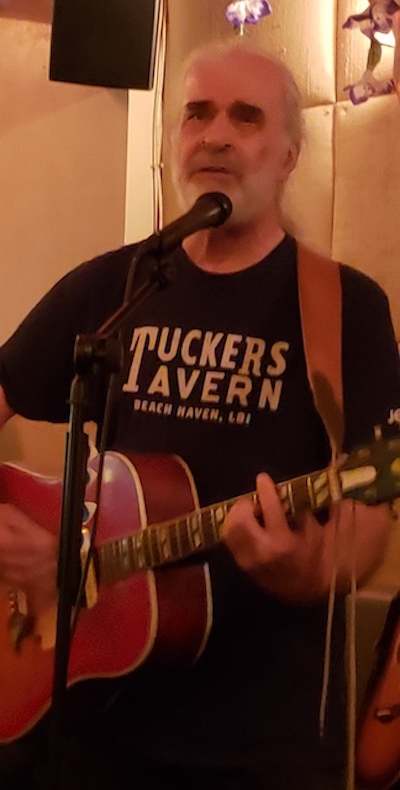 A member of the West 200 Block Association, Ed was enthusiastically involved in volunteering his time to ensure the long-term health and fitness of the trees on his block and the surrounding area. Ed's deep local roots could also be seen in his attendance at many meetings and events, including on West 22nd Street during their annual Community Stoop Sale. He was also vigilant in his cleaning of the area underneath sidewalk scaffolding that lingered for years on the dormant building at Seventh Ave. and West 22nd Street.
Music was a major part of Ed's life. When not ambling around his local nabe, he could be found a world away (a few blocks, actually), busking at the F train station on 23rd and 6th. In fact, Ed put out an entire CD, entitled Subway Tunes.  As a guitarist, songwriter, performer, and producer, he released numerous CDs. With Greta often backing him on harmonica, Ed sang and played guitar at venues all over the city, including Lovecraft, Silvana, Hill & Dale, the Cowgirl Hall of Fame, Lady Stardust, Tara Hill Irish Tavern, and The Bitter End.
Ed was in the midst of producing an album of his original songs as interpreted by other artists, when the pandemic hit. Not to be deterred, his supportive singers in New York's music world recorded the songs on their own, and the CD came to fruition with the release of Special Coverage NYC in March of 2021. For Ed, the realization of this project was a dream come true.
Cooking was also important to Ed, who was fond of inviting friends and neighbors over for impromptu weekday meals. He was an avid city cyclist and possessed an ironic yet gentle sense of humor.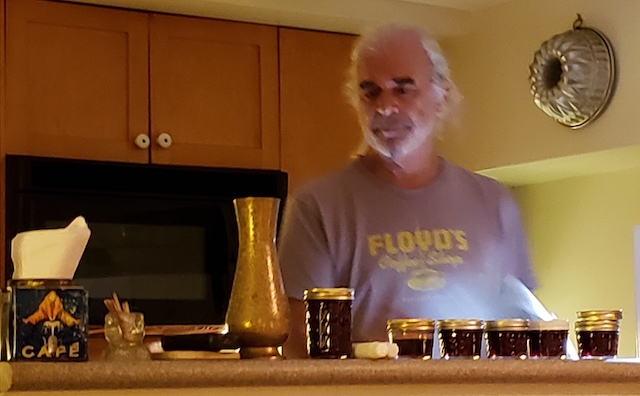 Just one month before the pandemic hit, Ed and Greta moved to a more accessible building on 57th Street and then to Westfield, NJ in December 2022, in the same complex where his mother, Peggy, still resides.
Ed had a wonderful outlook on life, greeting each day as a new song. He leaves his immediate family: Greta, daughter Lesia, son Ed, one-year old granddaughter Amalie, and his mother.
Wishing Ed well in his journey from a community that misses him.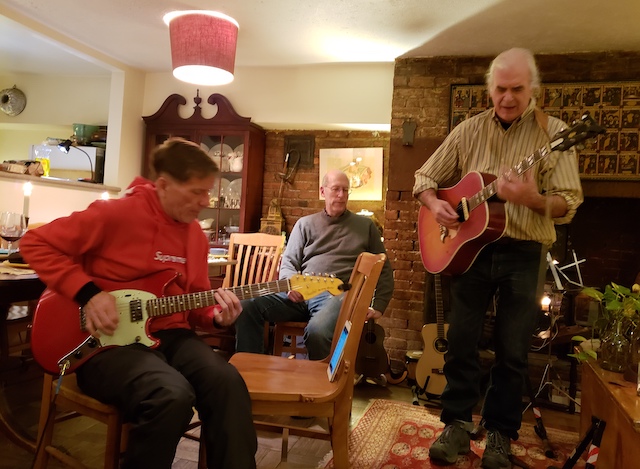 —END—  
Chelsea Community News is an independent, hyperlocal news, arts, events, info, and opinion website made possible with the help of our awesome advertisers and the support of our readers. Our Promise: Never a paywall, no pop-up ads, all content is FREE. With that in mind, if circumstances allow, please consider taking part in our GoFundMe campaign (click here). To make a direct donation, give feedback, send a Letter to the Editor, or contact our founder/editor, send an email to Scott Stiffler, via scott@chelseacommunitynews.com.
To join our subscriber list, click here. It's a free service providing regular (weekly, at least) Enewsletters containing links to recently published content. Subscribers also will be sent email with "Sponsored Content" in the subject line. That means it's an exclusive message from one of our advertisers—whose support, like yours, allows us to offer all content free of charge.