In This Week's "THIS WEEK IN & AROUND CHELSEA"
  Apply for the Manhattan DA's High School Summer Internship Program / West Side Community Fund Grant Applications Due March 10 / Black History Month Concert / The 200 West 22nd Street Block Association Kickoff Meeting / NYS Assembly Member Tony Simone's Inauguration and Community Celebration / The Guides Association of New York City's Ninth Annual GANYC Apple Awards / EXPIRED EVENTS from EARLIER in the WEEK: 10th Precinct Community Council / CB4 Chelsea Land Use Committee Meeting / Fat Tuesday Feast / 13th Precinct Community Council /
The Manhattan District Attorney's High School Summer Internship Program: In-Person, July 10-August 25 / Application Deadline is Wednesday, March 1, 5pm | The Manhattan District Attorney's High School Internship Program is a rigorous internship that provides students with an insider's view of the criminal justice system. Participants will have the opportunity to engage in workshops and discussions surrounding criminal justice, police brutality, civic engagement, leadership, and more. All applicants must live or attend school in Manhattan and be current sophomores, juniors, or seniors. For more info, click here, email highschoolinternship@dany.nyc.gov, or call Imani Doumbia, Education Coordinator, at 917-808-6421… and see the below flyer!
West Side Community Fund Grant Applications Accepted Through March 10| The West Side Community Fund (WSCF) is a collective of leading West Side-based companies whose grant program supports initiatives delivering much-needed services to those in Chelsea, Hudson Yards, and Hell's Kitchen.
Eligible applicants include neighborhood organizations, block and tenants' associations, non-profits, city agencies, schools, health clinics, NYCHA projects, police-community programs, religious institutions, homeless facilities, etc. Individuals who deliver services, such as teachers, are also eligible. Apply at westsidecommunityfund.org. The deadline for the current round of grants is Friday, March 10 (recently extended from original Feb. 27 date). Grant recipients will be announced in April.
Black History Month Concert: Sunday, February 26, 2:30pm at Marble Collegiate Church (W. 29th St. & Fifth Ave.) | The legendary Marble Community Gospel Choir performs live, in concert, in the historic Marble Church Sanctuary.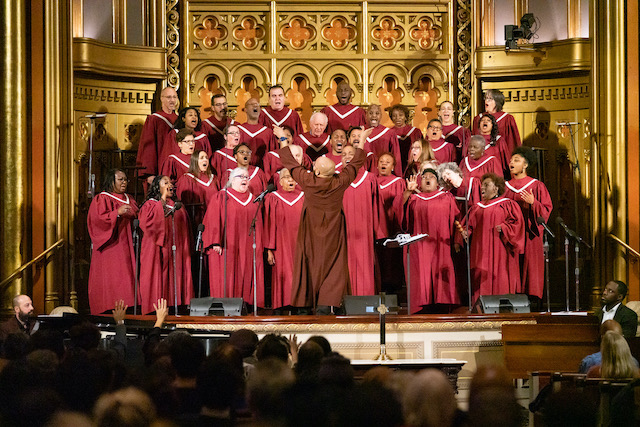 Directed by Rev. Rashad McPherson, Marble's Associate in Ministry & Music, this highly-anticipated gospel celebration—titled All My Help: Songs of Encouragement for Unpredictable Times—will feature "a varied, soul-stirring repertoire of Gospel music, ranging from classic Negro Spirituals, to high-energy, feel-good anthems," says Rev. McPherson, adding, "Our theme weaves a thread of love and encouragement through the entire event, serving as a reminder that you are loved, valued and never alone." Tickets for this in-person event are $20, $15 if purchased by February 24. Senior and student tickets (with ID) at the door are $15. Purchase tickets at marblechurch.org.
BONUS CONTENT: Next Week & Beyond, In & Around Chelsea
The 200 West 22nd Street Block Association Kickoff Meeting: Monday, February 27 | See the below flyer for details. Contact event oganizers via email: 200west22streetba@gmail.com.
NYS Assembly Member Tony Simone's Inauguration and Community Celebration: Saturday, March 4, 2:30pm at Hudson Guild's Fulton Center (119 Ninth Ave. btw. W. 17th & 18th Sts.) | On the job in Albany since the start of 2023 and already vocal on a number of hot local topics (click here for what he says about Gov Hochul's dubious Penn Station plan), Democrat Tony Simone is the successor to Richard Gottfried (Assembly District 75's rep in Albany for 52 years).  Now, it's time to make it official. To that end, Simone invites the public to his Inauguration and Community Celebration on Saturday, March 4, at Hudson Guild's Fulton Center (119 Ninth Ave. btw. W. 17th & 18th Sts.). Doors open at 2pm, and the program runs from 2:30pm to approximately 4:30pm. It's free and open to the public. To attend, please RSVP via bit.ly/SimoneInauguration, as there is limited capacity. To access Assembly Member Simone's online presence, click here. For the Hudson Guild website, click here. To view Simone's remarks to CB4 on the matter of Penn Station–and other matters, click here (starts at 14:00 minutes, ends at 21:30 minutes).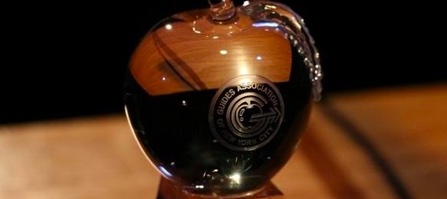 The Guides Association of New York City's Ninth Annual GANYC Apple Awards: Monday, March 6; cocktails at 6:30pm, awards ceremony at 8pm; at Kaufman Music Center's Merkin Hall (129 W. 67th St. btw. Broadway & Amsterdam) | Founded in 1974, The Guides Association of New York City (GANYC) is an association of independent, professional tour guides. Each member is licensed by the NYC Department of Consumer Affairs. Since 2015, their annual Apple Awards have honored individuals and organizations that encourage and promote New York City tourism, culture, and preservation. "Those who know New York best honor the best of New York!" is the rallying cry (Motto? T-shirt slogan?) of the Apple Awards–and for the 2023 edition, Chelsea Community News is indeed honored to be nominated in the category of Outstanding Achievement in NYC Essay/Article/Series Writing. In the running: Lynn Ellsworth and Samuel A. Turvey's Guest Opinion piece, What Will it Take to Kill a Bad Idea at Penn Station. Click here to read that Opinon piece. Other categories include Outstanding Achievement in Support of NYC (individual awards for Culture, Tourism, and Preservation), Outstanding NYC Website, and Outstanding Achievement in NYC Food. Veteran anchor, journalist, and theater critic Roma Torre hosts this year's awards ceremony.Good luck to all of the nominees in every category–and thanks, GANYC, for recognizing our work! For more info on the association and their awards, click here to visit the GANYC website. For a direct link to purchase tickets to the Apple Awards, click here.
EXPIRED EVENTS FROM EARLIER IN THE WEEK
The 10th Precinct Community Council: Wednesday, February 22, 7pm via Zoom |The citizen-run Council meets at 7pm on the last Wednesday of the month, via Zoom unless otherwise noted. Council President Larry O'Neill hosts the event, which typically sees 10th Precinct Commanding Officer Captain Robert Gault on hand to discuss the latest crime statistics, trends, and enforcement efforts. O'Neill then moderates a Q&A session in which Gault responds to attendee questions regarding local matters of concern. Electeds and City representatives are often in attendance, and usually amenable to taking questions from neighborhood residents, business owners, and other stakeholders who typify the turnout. Note: Follow the Community Council on Facebook by clicking here. To attend the Feb. 22, 7pm Zoom meeting, click here. The Meeting ID is 881 0340 8900. The Passcode is 384419. To attend via phone/one-tap mobile, dial 646-558-8656.
Manhattan Community Board 4 (CB4) Chelsea Land Use Committee (CLU) Meeting: Tuesday, February 21 at 6:30pm via Zoom | Two presentations, followed by a committee vote, are scheduled. The first, from the Community Board-led Public Bathroom Task Force, concerns a proposed text amendment to privately owned public spaces (POPS). The second presentation concerns an application by the Church of the Holy Apostles (296 Ninth Ave) to install a lamp post. Elsewhere on the evening's agenda, the CLU will discuss, and then vote on, the matter of repair work to the terra cotta façade of the Bayview building at 550 W. 20th St. As the building's future as a possible affordable housing site is discussed, CB4 is very much concerned that its one-of-a-kind design features and rare aesthetic flourishes aren't damaged or destroyed—this effort to protect terra cotta elements of Bayview's exterior is one such example of CB4's ongoing preservation efforts. To view the CB4-created PDF titled "Bayview Chelsea CB4 Presentation," click here. To register for online attendance, click here. To attend via telephone, call 646-518-9805 (Meeting ID: 420 721 312).
Fat Tuesday Feast: Tuesday, February 21, 6:30-8pm at The General Theological Seminary (440 W. 21st St. btw. 9th & 10th Aves.) | Good Shepherd New York, Open Street West 21, and General Theological Seminary combine their formidable forces for this free event that sends 2023's Epiphany and Mardi Gras on their way. But first: A catered pancake meal and a live jazz trio! Please RSVP (click here) to help ensure there's enough food to go around. The event occurs in Hoffman Hall on the West side of campus in the Desmond Tutu building.

The 13th Precinct Community Council: Tuesday, February 21, 6pm via Zoom
| The 13th Precinct Community Council—run by civilians and functioning as a way to communicate with leadership of the13th Precinct—invites you to discuss any ongoing public safety and quality-of-life issues. Email questions before the meeting to Detective Vincent Arlotta,
vincent.arlotta@nypd.org
. Questions submitted to Det. Arlotta will be answered first, followed by others in attendance (time permitting). To join the Zoom meeting,
click here
. The Meeting ID is: 876 9610 0720. To attend via phone, dial 646-558-8656 (Meeting ID = 87696100720#).
—Listings Compiled by Scott Stiffler
Chelsea Community News is an independent, hyperlocal news, arts, events, info, and opinion website made possible with the help of our awesome advertisers and the support of our readers. Our Promise: Never a paywall, no pop-up ads, all content is FREE. With that in mind, if circumstances allow, please consider taking part in our GoFundMe campaign (click here). To make a direct donation, give feedback, send a Letter to the Editor, or contact our founder/editor, send an email to Scott Stiffler, via scott@chelseacommunitynews.com.
To join our subscriber list, click here. It's a free service provding regular (weekly, at least) Enewsletters containing links to recently published content. Subscribers also will be sent email with "Sponsored Content" in the subject line. That means it's an exclusive message from one of our advertisers, whose support, like yours, allows us to offer all content free of charge.