In 2022, Keoni Movement Arts was one of 15 grantees whose worthy neighborhood initiatives earned them the recognition and support of the West Side Community Fund (WSCF), a consortium of leading companies based on the west side of Manhattan whose grant program supports efforts along the West Side of Chelsea, Hudson Yards, and Hell's Kitchen.
Keoni Movement Arts is an exemplary WSCF grant recipient—the passion project of one individual whose quest for betterment has empowered and inspired others. Founded by Paul "Keoni" Chun in 2008, Keoni Movement Arts, Chun notes, "blends the exercise and artistic expression potential of yoga, dance, and gymnastics" into movement arts classes designed to welcome anyone and everyone, and particularly "children from low-income families and individuals with disabilities, including autism, cerebral palsy, down syndrome, low cognitive functioning, and physical mobility issues."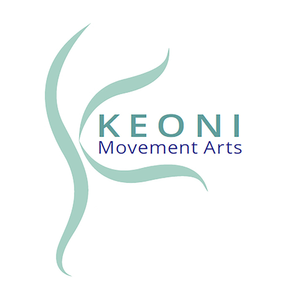 "I started as a gymnast in high school and college," recalled Chun, when asked how his method of instruction was developed. Having worked as a professional dancer in his 20s and 30s, Chun returned to gymnastics in that latter decade and was "amazed to discover was that my dance training had actually made me a better gymnast! I could do things at age 40 that I couldn't do at age 20."
By the time he discovered yoga in his mid-30s, notes Chun, "My body had been subjected to a lot of physical wear and tear… I found that the yin yoga in particular helped my body to not only heal from the injuries I'd sustained, but also increased my range of motion and made some dance moves and gymnastics skills easier to execute. And of course, the breathing and stillness from yoga helped inform my teaching style. So whether we're teaching a strict yoga class, or dance class, or gymnastics class, each of these three movement traditions informs the other."
This led Chun to create Yo-Dan-Nastics, a blend of yoga, gymnastics, and dance. "This is what we taught our children and young adults with disabilities, pre-pandemic," said Chun. "Essentially, it's a yoga and dance approach to teaching and learning gymnastics. Because we work a lot with people with physical and developmental disabilities, I am aware that everyone—myself included—has limits. But within those limits, we explore the possibilities. And that is what makes our work creative and fun."
With the next round of WSCF grant applications due by Friday, March 10 (click here to apply), Chelsea Community News checked in with Chun to see how the grant impacted his organization's work. At the time of his own application, Chun gave these Grant Project Goals:
—Increase access to yoga in marginalized populations, aiming to serve at least 30 individuals who have a disability, special needs, and/or are economically disenfranchised.
—Increase feelings of physical, mental, and emotional wellness for persons in our community. The goal is that at least 80% of participants will report noticing an increase in their feelings of calm and overall wellness after attending our classes.
Scott Stiffler for Chelsea Community News (CCNews): Knowing what you know now: When applying for the grant, is there anything you would have done differently?
Paul Keoni Chun (Paul): I might have asked for more money.
CCNews: How has the grant helped you to accomplish the mission of your group/organization?
Paul: It's helped us fulfill our mission to serve people with limited or no access to yoga and dance. We used part of the grant to bring yoga and dance in an accessible way to seniors at Hudson Guild's NORC program. Another portion of the grant was used to offer Free Community Yoga classes on Saturdays in Hell's Kitchen at Cameo Studios. We had people in the Chelsea and Hell's Kitchen areas partake, as well as folks from Brooklyn, Queens, and the Bronx. We served a wide variety of people ranging from Dance Artists to people with disabilities to low-income individuals and families.
CCNews: Having gone through the pandemic era, what are the lessons learned and the adjustments made?
Paul: The pandemic gave us an opportunity to pause and see what was and was not working. It also made us more resilient by forcing us to learn how to do things that we had relied on others to do. Coming out of the pandemic, we've really been able to put our efforts into areas of our mission that we know will bring the results and have the impact we're seeking. As we continue to restore our pre-pandemic programming, we're better able to let go of what wasn't working and judiciously budget our resources and energies into areas that can maximize our impact.
CCNews: If someone is interested in volunteering, what would be the best way for them to reach out?
Paul: They can visit the "Volunteer" section of our website.
NOTE: Doing so took us to one of three options: "Volunteer," "Become a Volunteer Class Assistant," or "Consider Serving on Our Board of Directors." The following info appears on the "Volunteer" page. But first…
FOR MORE ABOUT THE WEST SIDE COMMUNITY FUND,
CLICK HERE.
GRANT APPLICATIONS ARE DUE FRIDAY, MARCH 10, 2023.
Become a Karma Volunteer
Karma Yoga refers to the practice of "selfless service" and is said to purify the heart. Running a nonprofit organization on a shoestring budget requires the help of lots of volunteers! Consider practicing "purifying your heart" by taking on a project or two for KMA. As a benefit, volunteers can partake in our yoga dance flow class. This is an ideal position for students—high school and college—who are looking to build their resumes and want to add volunteer experience to it, or a retired person who wants to volunteer for a good cause and receive an extra little benefit, or really for anyone who wants to help because they want to see this organization grow!
Projects and tasks that need volunteers include:
–Outreach: posting our flyers and postcards around the neighborhood
–Maintenance: assist with cleaning and care of our gymnastics equipment
–Studio prep: prepare the yoga space for our classes, then help with break-down afterwards.
–Administrative projects: help in completing a project, such as scanning past attendance sheets, tagging customers in our CRM, or doing miscellaneous date entries, and other such tasks
–Updating our social media channels – Facebook, Twitter, Instagram – regularly
–Doing website updates and periodic maintenance
–Helping at our performance and friend-raiser events
–Graphic design, photography, videography, bookkeeping and accounting, digital marketinh
To apply, send an email with the subject line "Karma Volunteer Positions" to info@keonimovementarts.org.
Chelsea Community News is an independent, hyperlocal news, arts, events, info, and opinion website made possible with the help of our awesome advertisers and the support of our readers. Our Promise: Never a paywall, no pop-up ads, all content is FREE. With that in mind, if circumstances allow, please consider taking part in our GoFundMe campaign (click here). To make a direct donation, give feedback, send a Letter to the Editor, or contact our founder/editor, send an email to Scott Stiffler, via scott@chelseacommunitynews.com.
To join our subscriber list, click here. It's a free service provding regular (weekly, at least) Enewsletters containing links to recently published content. Subscribers also will be sent email with "Sponsored Content" in the subject line. That means it's an exclusive message from one of our advertisers, whose support, like yours, allows us to offer all content free of charge.