BY SCOTT STIFFLER | "I'd been wanting to explore the theme of 'connection' as a way to heal not just addiction, but any subjective experience of suffering," said Chelsea resident Rob Grabow, of a motivating factor for creating the screenplay for The Year of the Dog. Grabow co-directed, executive produced, and plays a lead role—alongside a Siberian Husky who's likely to emerge as the movie's breakout star. And why not? One can hardly take offense at being upstaged by a canine, especially when the film you wrote has "Dog" right there in the title.
Still, it takes a certain level of humility (or hubris, take your pick) to forge ahead with gusto, pouring all you've got into a project you'd bet the farm on. Or in this case, the condo, which Grabow sold to secure financing—a risky move that gives his debut feature film its indie pedigree.
Grabow proved he's up to the challenge when Chelsea Community News spoke with the dedicated, dogged (sorry) filmmaker, just before his passion project, movieinsider.com tells us, opened in limited release on February 24, alongside 20 other movies, including Cocaine Bear and Mummies.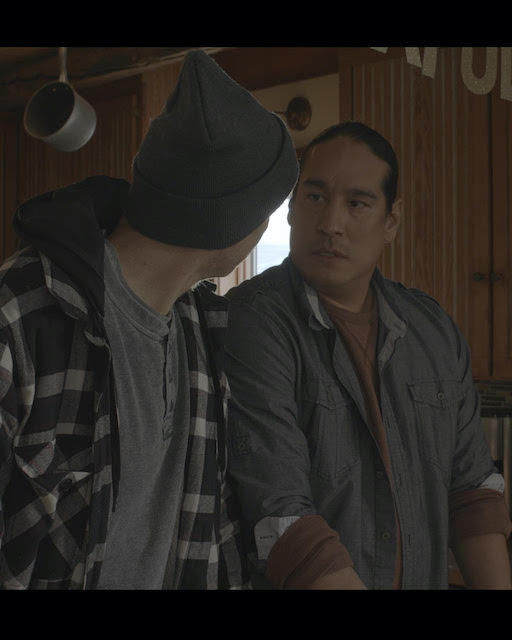 Those other titles may have CGI action in abundance, but The Year of the Dog is likely to best its limited release contemporaries when it comes to raw emotion and realism. Shot in the Montana towns of Bozeman, Livingston, and Paradise Valley in the winter (Jan. 19 to Feb. 24) of 2021, there's little doubt as to the authenticity of visible breath trails coming from man and mutt alike, the distance they travel before dissipating serving as a unique barometer of emotional intensity.
"I grew up in Alaska," notes Grabow, who lived in 14 communities in four states by the time he graduated college. Born in Wyoming, his family moved to Alaska and lived in towns including Fairbanks and Anchorage. "Mushing communities," Grabow said, of towns like North Pole and Holy Cross, where he gained a familiarity with the Siberian Husky's temperament that would, while filming, both come in handy and prove completely useless. (More on that later.)
While in Montana, where he graduated from high school, Grabow encountered a musher who attributed his sobriety to the bond he shared with his lead dog. Later, a 16-year Army veteran would tell a similar story, linking his survival to training a pair of dogs to break weight pull records.
Inspired by these real life people and events, The Year of the Dog is part race against the clock, part multi-tiered personal journey, and part maverick sports saga, all deployed to serve the straightforward story: Rock bottom alcoholic Matt (Grabow) must abstain for 30 days if he's to honor his dying mother's wish—to visit her in hospice, sober. His by the book AA sponsor, Fred (Michael Spears), puts Matt up at his farm, where a chance encounter with a Husky named Yup'ik puts the struggling duo on a shared trajectory toward… Well, if you think we're going to ruin it for you by saying "victory" or "redemption," think again. Let's just say the film's familiar tropes give rise to expectations both satisfyingly met and unexpectedly upended.
"It's so fun to be in a situation in which you have no idea what's going to happen," says Grabow—not of the narrative's occasional use of misdirection, but of the attitude he adopted when sharing scenes with Yup'ik, aka the "incredibly willful" Caleb. "He's very smart and he just does what he wants," notes Grabow, recalling a scene with Michael [Spears] in which "Caleb would go over and start sniffing Michael's socks and then he'd have like a sneezing fit… and he would walk away and then he would come back and start sniffing his socks again and have a sneezing fit, and walk away. And meanwhile, we're trying to talk about this heavy stuff. And it forces you, as an actor, to be responsive and really engage with what's happening right in front of you—because you can't leave that unaddressed."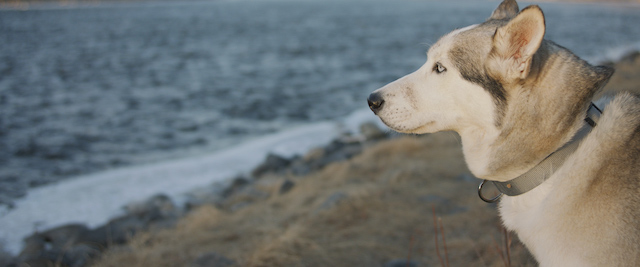 Maybe Caleb was onto something by making such bold, repeated olfactory investments in Spears' socks. The rescue dog, whom the filmmakers note "had bounced between foster homes for years because he was 'too much dog' " might have used his superior sniffer to glean some unspoken tips or techniques from the veteran actor. Spears' role in the 1990 film Dances with Wolveswas the prelude to decades of visibility as an actor, technical advisor, and speaker on topics including Lakota spirituality. Much of the emotional heft Spears contributes to the film flows from the calm authority he brings to Fred, whose rigidity could easily read as tyrannical in the hands of a lesser actor.
Another indigenous actor in the cast, Jon Proudstar (recognizable from his current work on FX/Disney's Reservation Dogs), brings to his role of Greg an ability to project as both aloof and engaged. As for Grabow himself, prepping for the part of a loner alcoholic making an iffy stab at sobriety came about after multiple—many, in fact—viewings of the 2009 film Crazy Heart, in which Jeff Bridges is the defeated boozer on a downward path. Grabow's performance is similarly reserved, with hints of a volcanic interior life that does its damage within, never quite breaching the surface.
Grabow did more than binge Jeff Bridges to get to that place—and the place where it happened was NYC. He's a Columbia University grad (Master of International Affairs, School of International and Public Affairs) who attended the Actor's Studio Drama School at Pace University but left in the second year to attend to his mother after her cancer diagnosis. He moved to Chelsea in 2018, departed during the pandemic, and now lives on the grounds of the General Theological Seminary (W. 20th to 21st Sts., Ninth to 10th Aves.), in a 1-bedroom secured via referral from another GTS resident. (Yes, in real estate as in show business, inserting one's foot in the door often comes down to who you know.)
"It's quiet," he says. "I can see the environment and trees outside my window. It makes me feel like I'm in Montana. Then I move my eye a little higher and I can see buildings and lights and that makes me feel like I'm connected to a community as well… "When I'm in Montana," notes Grabow, "there are vast distances between space and people. Here [in NYC], it's nice to jump off the subway, walk down the street, and hear four languages."
If you like what you've heard and want to support the film, there's only one language you need concern yourself with: The "money talks" tongue of box office ticket sales. The Year of the Dog has a March 10-16 run at Village East by Angelika (182-189 Second Ave.). For info, call 212-529-6998 or click here. To purchase tickets, click here. The film screens Friday, March 10 through Sunday, March 12 at 11:45am, 2:05pm, 4:30pm, 7pm, and 9:45pm. Monday, March 13 through Thursday March 16, it screens at 2:05pm, 4:30pm, 7pm, and 9:45pm. After the 7pm screenings on March 10 and 11, Rob Grabow will take part in a Q&A moderated by Alison Willmore, film critic for New York magazine and Vulture. Five percent of the film's profits from this run will be donated to the Humane Society of New York, in honor of co-star Caleb, a rescue dog.
The Year of the Dog screenplay is by Rob Grabow. Co-Directed by Michael Peterson, Andrew McGinn, and Rob Grabow. Cast: Jon Proudstar, Rob Grabow, Michael Spears, Alyssa Groenig, Jeff Medley. To view the film's trailer, click here. To visit the film's official website, click here.
Chelsea Community News is an independent, hyperlocal news, arts, events, info, and opinion website made possible with the help of our awesome advertisers and the support of our readers. Our Promise: Never a paywall, no pop-up ads, all content is FREE. With that in mind, if circumstances allow, please consider taking part in our GoFundMe campaign (click here). To make a direct donation, give feedback, send a Letter to the Editor, or contact our founder/editor, send an email to Scott Stiffler, via scott@chelseacommunitynews.com.
To join our subscriber list, click here. It's a free service provding regular (weekly, at least) Enewsletters containing links to recently published content. Subscribers also will be sent email with "Sponsored Content" in the subject line. That means it's an exclusive message from one of our advertisers, whose support, like yours, allows us to offer all content free of charge.