Happening This Week, in "This Week In & Around Chelsea"
Pop-Up Card Rigging Academy / West Chelsea Artists Open Studios / Spring Fling Saturdays / Down to Earth Farmers Market Chelsea /  Camp Chelsea Green–An All-Ages Spring Fling Block Party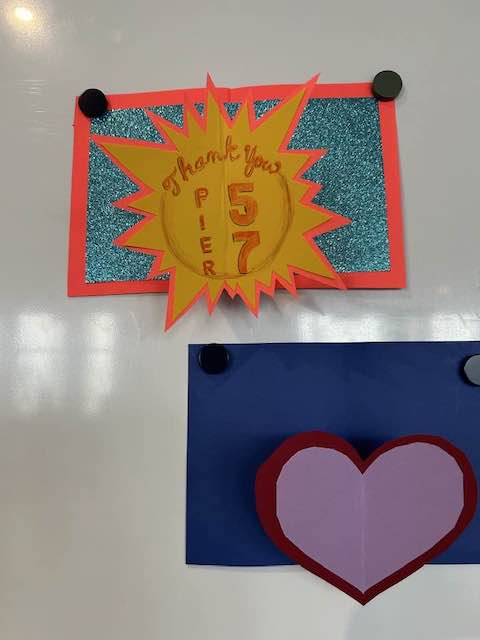 Pop-Up Card Rigging Academy: Wednesdays, 6pm at Pier 57 in the Seahorse Classroom | "Ever give someone a birthday card, graduation card, or condolence card and wished you had made it yourself, and that something could spring to life upon opening said card? Well sometimes wishes do come true." Talk about a narrative hook! If this class is as tongue-in-cheek fun to take as its descriptive text is to read—and we've every reason to believe that's the case—then Louie, I think this is the beginning of a beautiful lifelong practice of people making cards that spring to life upon opening. What's more, the class (which its creator whimsically insists is actually an "Academy) is free of charge and no advance sign-up is necessary. Chelsea's own Gustavo is your instructor. For more info, click here.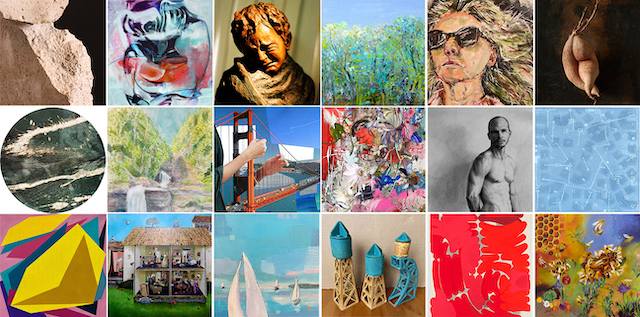 The 12th Annual West Chelsea Artists Open Studios Spring Preview Edition Tour: Saturday, May 13 & Sunday, May 14, noon to 6pm | Over 60 artists in more than 10 locations in the West Chelsea art gallery district invite the public to tour their private studios/work spaces and see their recent works. A West Chelsea tradition, this self-guided tour (map of participants provided) attracts art enthusiasts, tourists, locals, collectors, and curators—drawn to the event's promise of a peek behind the curtain and into the creative process. See anything you like? Walk away with the painting, drawing, prints, textile, mixed media, photograph, or sculpture that spoke to you directly (and mentioned in passing that its asking price was sans the standard gallery markup). Tour Maps will be available to pick-up in the lobby of 508 and 526 West 26th Street (between 10th & 11th Aves.) and are also available for download at www.westchelseaartists.com.

Spring Fling Saturdays: 2-8pm May 6, 20, & June 3 and Spring Fling Festival: Sat./Sun., June 10/11 in Bella Abzug Park (542 W. 36th St.) presented by the Hudson Yards Hell's Kitchen Alliance and Colored Colors | Three Saturdays, from 2-8pm, Bella Abzug Park  will be full of artisans selling their goods, live musical performances, and food vendors. It's a great opportunity to shop small and local–and it's all leading up to a supersized, two-day Spring Fling Festval on June 10 and 11. For more info, click here. Visit the HYHK Alliance by clicking here.
Down to Earth Farmers Market: Saturdays, 9am-2pm, Sidewalk on North Side of W. 23rd St. off Ninth Ave. | Every Saturday through December 17, the Chelsea location of Down to Earth Farmers Market turns a patch of West 23rd Street into a fresh field of your favorite ingredients, always with the promise of new discoveries. To receive occasional news alerts from Down to Earth Farmers Market as well as a weekly preview of what's in store at their Chelsea location, click here to sign up. To visit the Chelsea page of their website, click here.
POSTPONED: This note via email, from event organizers, regarding this event originally scheduled for April 29: "Due to the rain on Saturday, we are rescheduling our event. Save the date: Saturday, 5/20, 10am-2pm. More information to come." Camp Chelsea Green: An All-Ages Spring Fling Block Party: Saturday, April 29, 10am-2pm Inside Chelsea Green Park and On the Block (W. 20th St. btw. Sixth & Seventh Aves.) | Friends of Chelsea Green celebrate the return of flowers, warmer weather, and the ever-increasing frequency of activity in Chelsea Green Park. This well-curated event puts its summer camp theme front and center, with plenty of information on hand about NYC Summer Camps as well as other fun things for kids, this summer and beyond. The organizers also note the presence of their affordable Children's Book Fair to support Friends of Chelsea Green. "Have too many books? Bring them to us!" say the Friends, adding, "If you plan to attend our block party please consider bringing a few children's books to donate. We will keep the prices of the books cheap: 25c to $1, maybe a few at $2 but that's it! And no child will be turned away from receiving a book or two or more." 
—Listings Compiled by Scott Stiffler
Chelsea Community News is an independent, hyperlocal news, arts, events, info, and opinion website made possible with the help of our awesome advertisers and the support of our readers. Our Promise: Never a paywall, no pop-up ads, all content is FREE. With that in mind, if circumstances allow, please consider taking part in our GoFundMe campaign (click here). To make a direct donation, give feedback, send a Letter to the Editor, or contact our founder/editor, send an email to Scott Stiffler, via scott@chelseacommunitynews.com.
To join our subscriber list, click here. It's a free service provding regular (weekly, at least) Enewsletters containing links to recently published content. Subscribers also will be sent email with "Sponsored Content" in the subject line. That means it's an exclusive message from one of our advertisers, whose support, like yours, allows us to offer all content free of charge.