BY SCOTT STIFFLER | Pride Weekend crowds flocking to LGBTQ+ events in large, largely maskless numbers are as good an indicator as any that the cancellations and eerie calm of COVID is, at present, largely behind us. And tomorrow's NYC Pride March and Queer Liberation March—expected to have robust participant and spectator attendance—may be the loudest, proudest declarations yet that Gotham is back in the New York groove.
But before you can March, you must Walk.
"On May 21, the 38th annual AIDS Walk New York [AWNY] 2023 brought together over 10,000 people who raised $2,102,534 for GMHC and other tri-state area HIV and AIDS services organizations," notes post-Walk text on the website of NYC's Gay Men's Health Crisis. (Founded in 1986 to address the medical needs of those with HIV/AIDS while "confronting the social ills that fuel it—racism, sexism, homophobia, and poverty.")
This year's AWNY marked the event's second return to Central Park since going virtual-only in 2020/2021 during the height of COVID precautions.
Chelsea Community News contributor Craig M. de Thomas (who took all of the following photos and supplied their captions) was at AWNY 2023 and filed this report: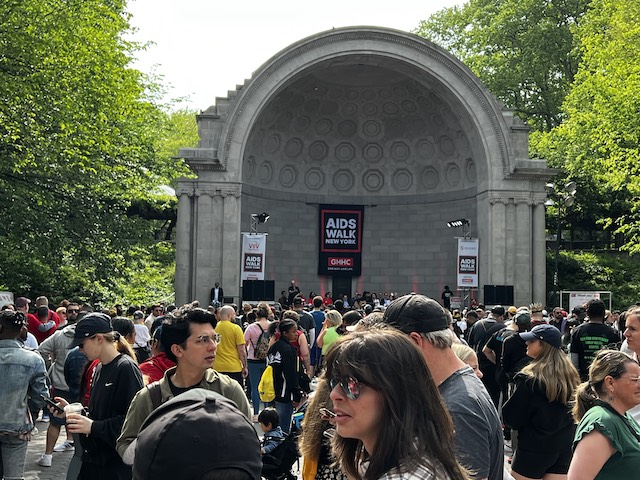 My participation that day was that I went to observe, be there and have fun. I was not a registered walker. I did fundraise and walk in previous years.
It was lovely to experience the joy and happiness. The energy was kinetic! There was a noticeable feeling of excitement by the participants as they kicked off their walks; knowing that they contributed to a very worthy cause. There was a definite sense of accomplishment and progress among the participants.
Being a veteran of AWNY and a former GMHC Board Member, I feel delighted to know that so many people are continuing the work to end AIDS and uplift the lives of those who are affected by it.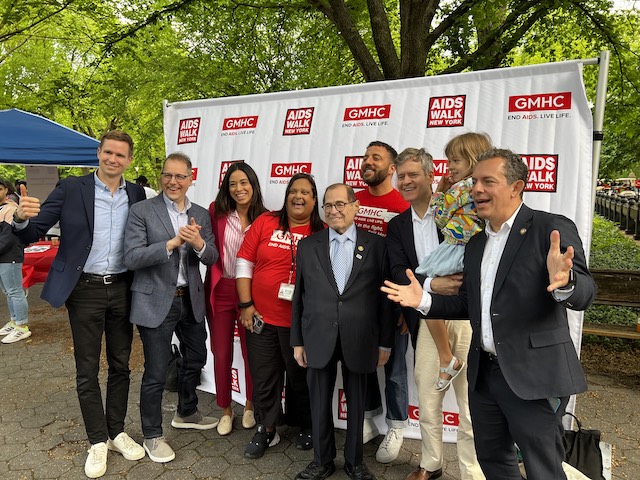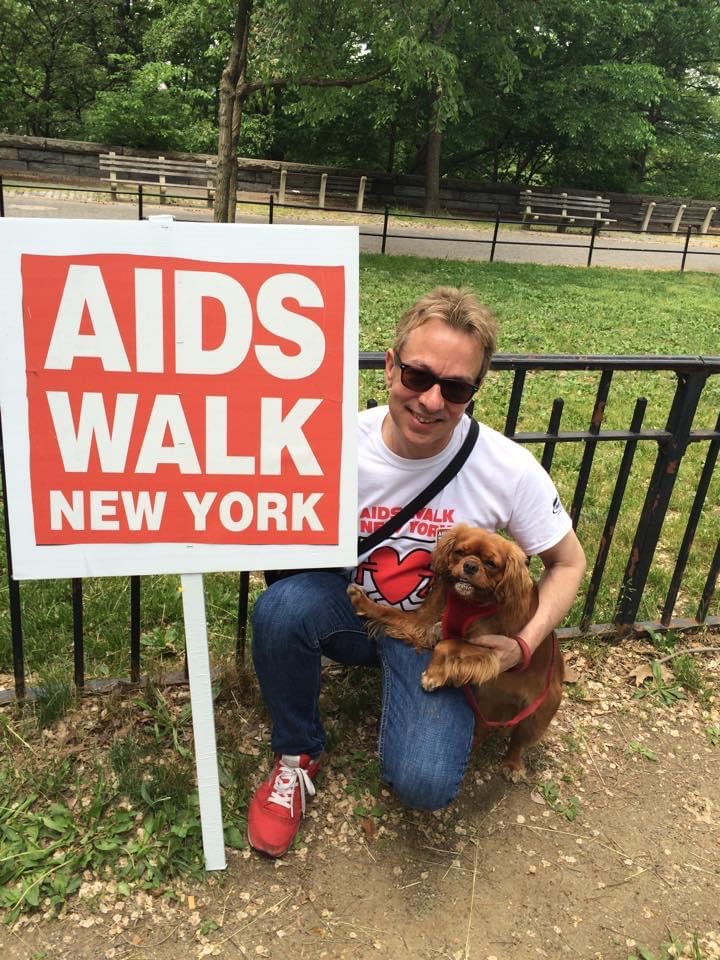 –END–
NOTE: Chelsea Community News is an independent, hyperlocal news, arts, events, info, and opinion website made possible with the help of our awesome advertisers and the support of our readers. Our Promise: Never a paywall, no pop-up ads, all content is FREE. With that in mind, if circumstances allow, please consider taking part in our GoFundMe campaign (click here). To make a direct donation, give feedback, send a Letter to the Editor, or contact our founder/editor, send an email to Scott Stiffler, via scott@chelseacommunitynews.com.
To join our subscriber list, click here. It's a free service providing regular (weekly, at least) Enewsletters containing links to recently published content. Subscribers will also be sent email with "Sponsored Content" in the subject line. That means it's an exclusive message from one of our advertisers—whose support, like yours, allows us to offer all content free of charge.