BY SCOTT STIFFLER | Looking for a religious experience without the burden of learning a whole new set of rules to abide by? Two quintessential NYC experience on two successive days of the week beckon. The first inspires you to follow that still small voice that knows right from wrong; the second has the world on a string, wrapped around a song. Both are headlined by quirky humans who've channeled their passion, vision, and good humor into an ongoing mission to make the world better–one hellfire sermon or show-stopping tune at a time.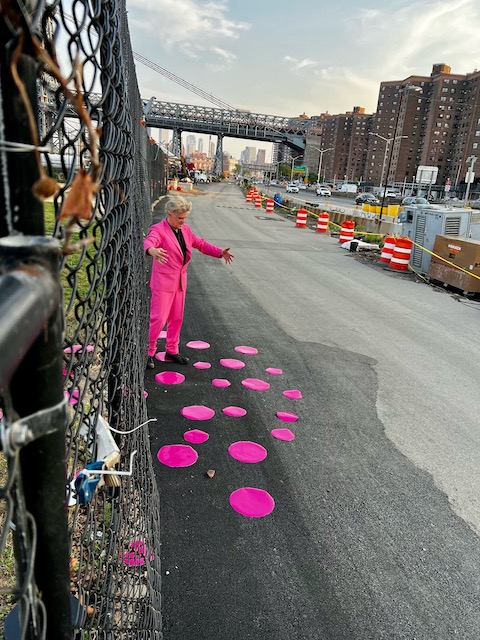 Reverend Billy & The Stop Shopping Choir: Sundays in July & September, 3pm, at Earthchxrch (36 Avenue C aka Loisaida Ave., at East 3rd St.) | Church of Stop Shopping leader Reverend Billy—the hellfire preacher whose comedic pop-up crusades have made him the bane of profit-driven banality and conspicuous consumption—has, advance press tells us, "embarked on an experiment" for a new series of performances, Sundays in July and September. As always, humor, music, satire, and sincerity work their potent mojo alongside "conjuring and incantation" to further the "Earth-defending activism" that's long been part of the righteous Reverend's performance-meets-protest root system. "We find the traditional environmental movement to be afraid of the mystical aspects of life on the Earth," observes Billy, "and as a result, far less powerful than it could be."
To make sure those spiritual intangibles resonate with his audience, steadfast shepherd Billy has called forth dozen-plus (sometimes plus-plus) membership his mighty Stop Shopping Choir. Whether in hushed call and response mode that validates the bullet points of Billy's sermonizing or hammering home original hymns that rattle the bones en route toward raising the roof, the charismatic Choir has inspired many an audience member to dance in the aisles, joining them in shouting, "Earthalujah!" And so, longtime fans or first-timers ready for their Reverend Billy baptismal must make haste to Avenue C's "Earthchxrch"—which itself has undergone a sort of religious conversion in order to properly host Reverend Billy and Choir. (The venue, notes Billy, "is a converted bank, ironically enough considering our activism in banks.") Amen! For more info, visit Revered Billy online by clicking here.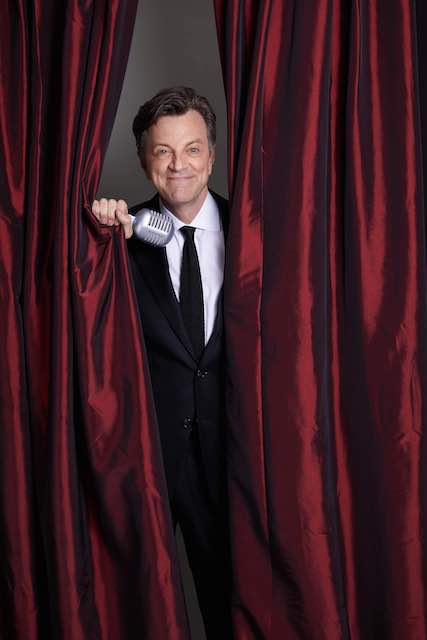 Birldland Celebrates The 20th Anniversary of Jim Caruso's Cast Party: Monday, July 24, 9:30pm at Birdland Jazz Club (315 W. 44th St. btw. Eighth & Ninth Aves.) | Two decades ago, wry showbiz type Jim Caruso—a silky dresser, smooth crooner, cool/corny joker, and most happy fella if ever there was one—added his name (literally!) to the list of smartly structured, singularly sensational NYC open mic nights. Built on an enduringly strong foundation of works both beloved and obscure from Broadway, jazz, and the Great American Songbook, Jim Caruso's Cast Party has endured not because of its music, but because of the participants who step onto the stamp-sized stage and reveal themselves through a songwriter's turn of phrase or a composer's pivotal key change. Of course, Caruso's got something to do with the still-fresh, two-decade shelf life of Cast Party. Like the sitcom star whose stock soars by letting the supporting players shine, Caruso as emcee keeps the hours-long proceedings going at a brisk pace by curating a flexible schedule that embraces stuff on the showbiz sidelines in addition to the meat-and-potatoes singers. Novelty acts have been known to pop up, creating a vibe much more akin to Vaudeville than an all-comers cabaret night–but it's the aforementioned meat/potatoes portion of the menu for which loyal audiences flock week after week after week.
How best to describe it? Well, the nicely done PR has already figured that out–so we'll just quote the spot-on context here: "Showbiz superstars hit the stage alongside up-and-comers, serving up jaw-dropping music and general razzle-dazzle… Showman Jim Caruso guides the entire affair with razor-sharp humor and the unbridled enthusiasm of an uber-fan.  But the real fun starts when the audience participates in the onstage festivities. Broadway legends, jazzers, cabaret divas, starry-eyed tourists, and kids right off the bus storm the stage to entertain each other. If you have a voice, a dream, and some sheet music, your Cast Party moment awaits." What that means is your shy Aunt Alice, who's never sung publicly before, ends up killing it on the Birdland stage–a feat made even more impressive given there's a good chance she was called up by Caruso as the act that follows any number of legends and luminaries attending Cast Party on any given night. We're talking the likes of Liza Minnelli,  Ariana Grande, Donny Osmond, Kristin Chenoweth, and Chita Rivera. Making the good look great and the great look spectacular are music director Billy Stritch on the ivories, Steve Doyle on bass, and Daniel Glass on drums. Said Caruso, in advance of the upcoming anniversary gig, "The past twenty years have been a joyous experience. I've gotten to meet people from all over the world doing what they love to do. I hate to sound corny, but 'Cast Party' continues to be very inspiring. What started as a weird, show-biz adjacent side-gig has come to mean the world to me!"
Can't make it to the big 2-0 shinding? Caruso and Company hold court with a new Cast Party every Monday night. There is a $25-35 music charge and a $20 food and beverage minimum. For reservations, please call (212) 581-3080 or visit www.BirdlandJazz.com.
–END–
NOTE: Chelsea Community News is an independent, hyperlocal news, arts, events, info, and opinion website made possible with the help of our awesome advertisers and the support of our readers. Our Promise: Never a paywall, no pop-up ads, all content is FREE. With that in mind, if circumstances allow, please consider taking part in our GoFundMe campaign (click here). To make a direct donation, give feedback, send a Letter to the Editor, or contact our founder/editor, send an email to Scott Stiffler, via scott@chelseacommunitynews.com.
To join our subscriber list, click here. It's a free service providing regular (weekly, at least) Enewsletters containing links to recently published content. Subscribers will also be sent email with "Sponsored Content" in the subject line. That means it's an exclusive message from one of our advertisers—whose support, like yours, allows us to offer all content free of charge.