Re: Chelsea Green Charms Neighborhood, After Years of Grassroots Efforts (news, July 26, 2019):
A beautiful day to open the very beautiful Chelsea Green park. It was a delight to see little kids frolicking in the miniature sprinklers, which are just the perfect size for them. There was a veritable parking lot of strollers at the gate with people of all ages spread around various parts of the well-designed compact space, from the shaded benches to the cleverly designed Circular Green Space in the middle. 20th Street Park, now officially christened as Chelsea Green, has been a long time coming, and I look forward to spending time there with neighbors I know, and friends I've not yet met. Thank you all for this amazing accomplishment that will give back some much-needed street life to Chelsea.–Dianna Maeurer
When I came to Chelsea in 1956 there were no trees, and the nearest open space was Madison Square Park. When my kids were little, there was no access to the waterfront, no playground in walking distance. Gertrude B Kelly Park was hopeless. When my grandkids were little, there was Clement Clark Moore Park (brand new) and the promise of the PS11 playground in the afternoon—but that never happened. Now I will have the chance, with luck, to take a great-grandchild to play at Chelsea Green! Thank you, all who worked so hard to make this happen.–Pamela Wolff
Re: Some Penn South Residents Push Back at Fulton Houses Plan (news, July 25, 2019):
As a resident of Penn South for 31 years, I knew the day would come when residents of NYCHA would be pushed out of their homes because the neighborhood was becoming a more desirable place to live for people with means. Now we have Google, Hudson Yards, the High Line, Chelsea Market, Chelsea Piers, and all the luxury apartments and lofts, art galleries, and chic restaurants; and there's the river view. Clearly, NYCHA residents have no need or appreciation for such things. Yes, keep fighting, agitate, educate, and organize your RESISTANCE!–Sandra Marsh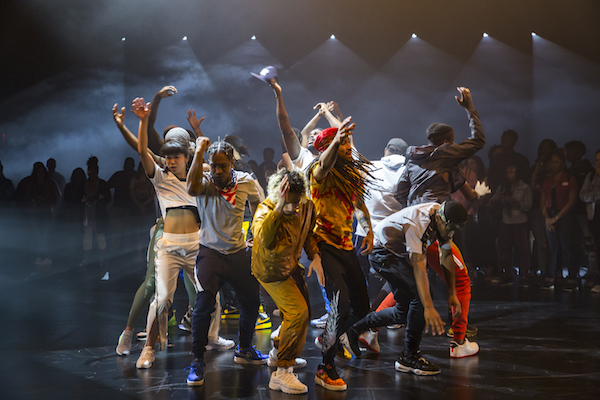 Re: Off the Street, Into The Shed: Brooklyn-Based Dancers of 'Maze' Take Manhattan (arts, July 29, 2019):
Dear Elizabeth [Zimmer], thank you for the share, and for your insights enclosed with your interested writing. I sensed that I was there with you, and observing together. Here in Texas, your thoughts traveled through space and time to embrace and engage and elucidate. Bravo!–Lonny Gordon
Chelsea Community News is made possible with the help of our awesome advertisers, and the support of our readers. If you like what you see, please consider taking part in our GoFundMe campaign (click here). To make a direct donation, give feedback about the site, or send a Letter to The Editor, email us at Scott@chelseacommunitynews.com.