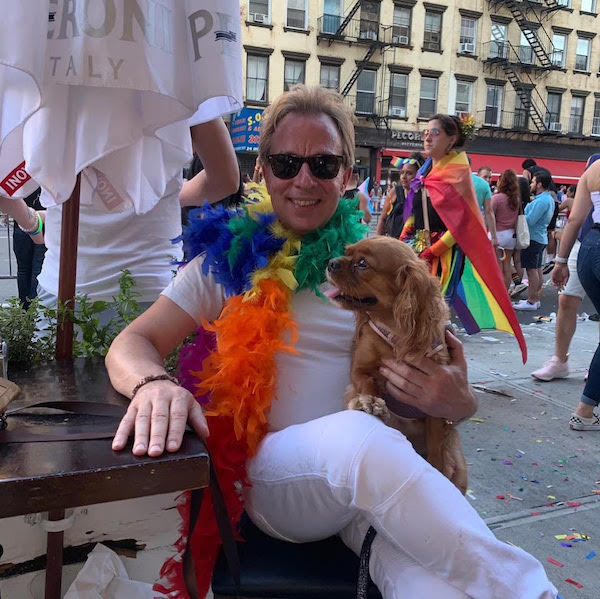 BY CRAIG M. DE THOMAS AND IZZY | Lady Isabella Von Craig, The Princess of Manhattan, The Doggy Duchess of Chelsea, and, most usually known as Izzy, hails from Oklahoma.
After seeing pictures of her and falling in love, I flew her to NYC. She was eight weeks old to the day when she arrived. I recall picking her up at the airport and seeing her in the airline carrier, alongside many other dogs. While I waited in line to clear her paperwork, she calmly sat there in the holding area amidst the chaos of the barking dogs and loud airport noises. She was poised, patient, and observant, as if she knew what was next for her.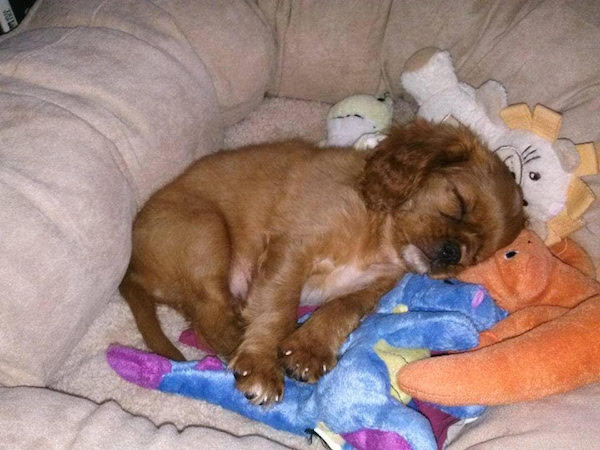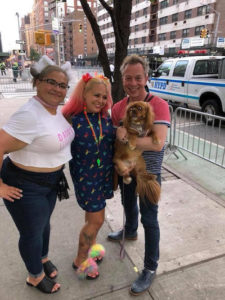 Befitting of a royal doggy, I hosted a welcome reception for her at my Chelsea home. It is still funny to recall 10-15 well-dressed people sitting around on a Chelsea ‪Friday night staring at Izzy, commenting and giggling on her every move (even when she peed), remarking, "Oh look, she's walking!" and "Oh, how cute, she is peeing on your rug!" Funny to say that hardly a drink was had or much of the delectable food eaten, due to complete preoccupation of all her cuteness. Izzy, with the full grace of a royal, greeted each and every guest. She spent the entire evening saying "Hello" to everyone that was there. Never missing a new arrival, she went from person to person and then began again. To this day, we still laugh about her entrée into New York society.
My life with Izzy has been a great blessing. Her constant companionship and unending love has brought tremendous happiness to my life. Her easygoing and adventurous personality has made our day-to-day and travel experiences fun and exciting. I love taking her on walks and watching the joy on people's faces, as she invades their space with love licks that won't quit! Being a very social guy myself, it is great fun to be out on our walkabouts and interact with so many wonderful people. I tell people we meet that she is thrilled to be here, and to greet each and every one of her loyal subjects with her particular brand of style and grace! I often say, "Our walks together can take a long time—and it is not always because of distance."
I wrote her Facebook fan page Mission Statement when she was about three months old, and I have to say that she is true to each and every word. Izzy loves everyone relentlessly. Observing her often reminds and teaches me to be kinder, more loving and gentle, while I participate in this beautiful life. Her FB page started out simply as something fun to do, and I quickly realized that many people love to follow her and keep up-to-date with her goings on.
Eventually, we caught the Instagram groove, and have attracted followers from around the globe. I love that her pages have developed into a source of connection for people, a way to interact and bring giggles, smiles and love to family, friends, and people we have not met—It is a fun part of our life.
And now, a message from Izzy, as related to her Pops:
Scott [Stiffler; Chelsea Community News editor], it is a great honor and privilege to be featured in the Chelsea Community News inaugural pet column! I am deeply grateful for this opportunity to support your newest endeavor, and I wish you the greatest success!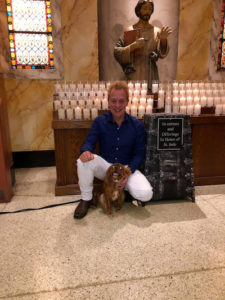 It is true what my most dearest Pops said about me when he picked me up from the airport. I sure did know what was next for me. You see, my Pops and myself have traveled other lifetimes together, such is the most royal mystery we share. We have experienced many adventures, great love and joy, whilst being great companions and keeping an eye on each other—so I came back to do more with him in this dimension, especially since this go-around, he is a gay man living in Chelsea, (For realz, how could I not?)
I love everything that we do with each other—going for long walks, running and chasing waves on the beach, wearing my royal bling-blings, hanging out at home watching TV, or watching him dance (which is really very funny), and the list can go on. I adore my pampered life—wearing my royal pearls and crystals, and spending time at the spa getting groomed in my particular royal fashion (It is always important for me to keep my looks up-to-date, and set doggy trends.)
I love my Diva Dog persona! My Pops is amazed how I taught myself to strike and hold my poses. He mentions this to our friends all the time, and when he does, I think to myself,  "He is so silly. We planned it this way!"
You can see some of my favorite photo shoots on my FB/IG pages. It is not my favorite—but every now and then, Pops will capture photos or videos of me doing dog stuff, like sniffing dead sea creatures or chasing birds. Well now, even a Lady of my station must let her locks and floppy ears down and just be a dog and do dog stuff, even if it grosses him out. Another fun thing for me to do is to jump on his lap whilst he is meditating. I wait for the perfect moment, when it seems he is floating off someplace, and then I jump right in (ha, ha, ha!). I do suggest giving it a try—but be sure your human is in a good mood. It's jolly good fun!
Pops and me are often seen socializing at local outdoor cafes, Chelsea Piers, and Chelsea dog parks. Please be sure to say "Hello" when you see us, and interact with us on social media.
Some royal advice: Eat the healthiest, most natural foods you can, keep your store-bought treats intake to a minimum (try fruits and veggies), get plenty of exercise, get groomed often, keep your ears very clean and ensure your vaccinations are up-to-date with annual visits to your veterinarian. It will create all-around healthy living for a long and happy life with your human/humans.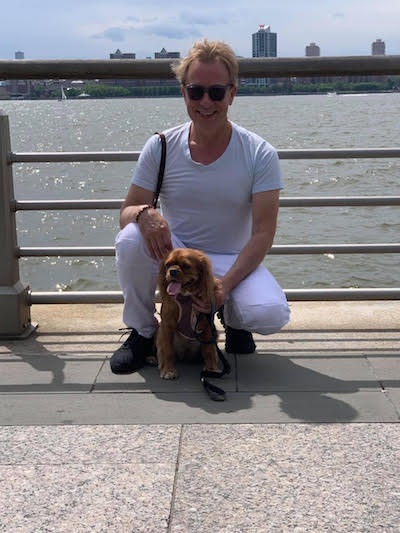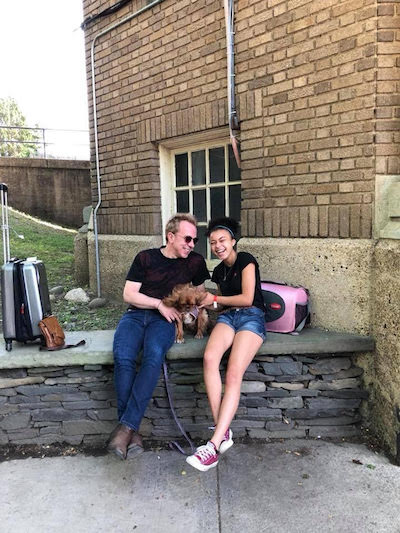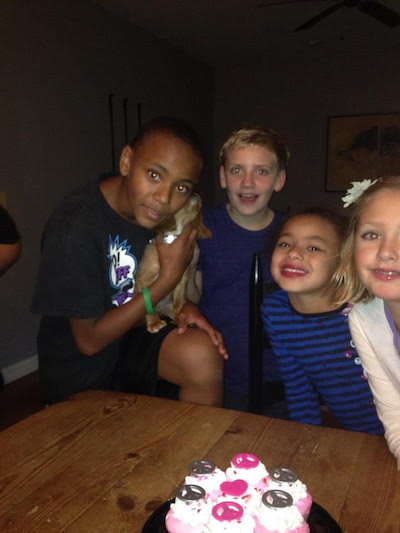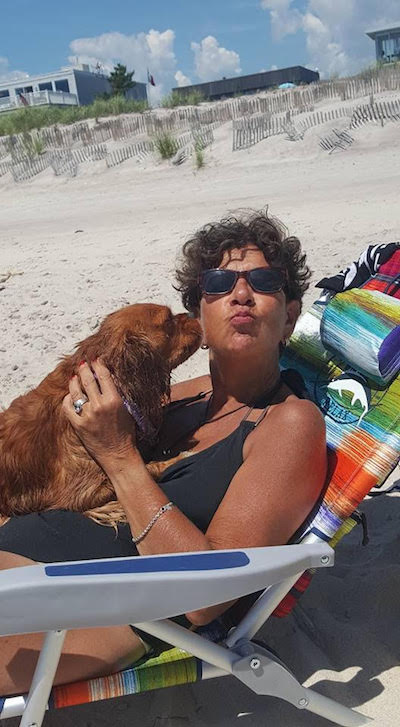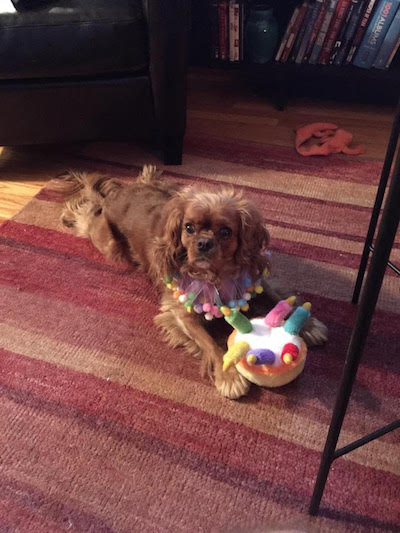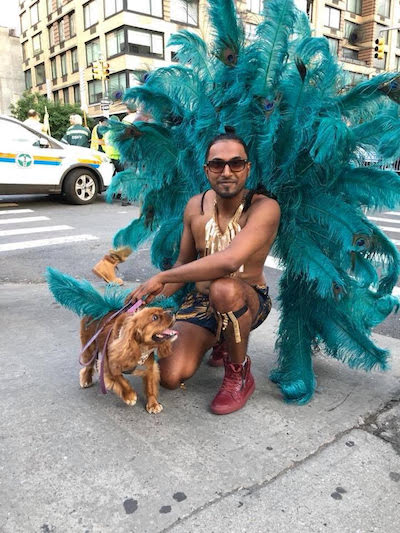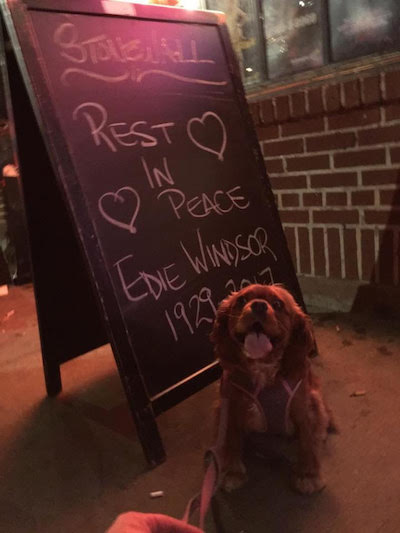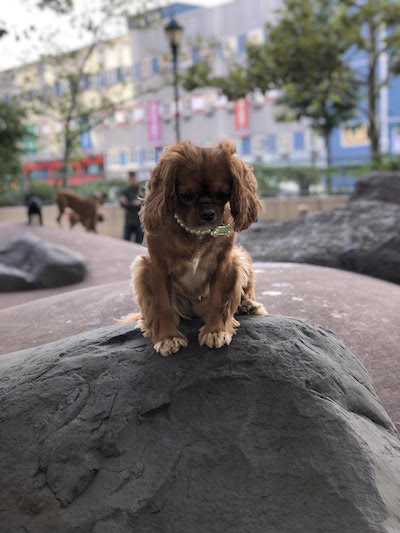 Chelsea Community News is made possible with the help of our awesome advertisers, and the support of our readers. If you like what you see, please consider taking part in our GoFundMe campaign (click here). To make a direct donation, give feedback about the site, or send a Letter to The Editor, email us at Scott@chelseacommunitynews.com.