BY CHELSEA RESIDENT LISA RUIMY HOLZKENNER
Ah, strange, strange, strange are these days.
Yes, in perpetual anxiety, I am sequestered behind my locked door
for this unforeseen foe of a merciless disease subjecting humanity
to immeasurable tragedies of loss, pain and grief.
Like shadows, fears accompanying me everywhere into my waking and sleeping hours, depriving me from restorative sleep, dreaming, tapping into the unconscious, putting things into perspective, and making peace between
the inner self and the outer world.
And despite the world's brightest scientific minds and their herculean efforts to find a remedial vaccine, the deadly disease remains wrapped in mystery.
And yes, bereft I fear how this trauma will affect our children across their lifespans.
With no ostensible clear end in sight I wonder what next, when and where.
I must admit that I am moderately in a melancholic state.
For I can't fathom a world without human face-to-face interaction,
looking into each other's eyes and reaching out with an empathic touch.
Recollection meets memories of sweet hours kissing and hugging my children, and grandkids, and dear ones; sharing a homemade meal, savoring the moment with my family and friends. Yes, I am already nostalgic for the world I knew before.
Yes, another day of isolation is here. I look through my window,
I see a surreal world, a scene that looks at once like itself and alien.
The sounds and the sights of a city with a perpetual rhythmic life
suddenly drowned into a strange lingering silence.
Springtime has passed away without our cherishing the new blossom and
celebrating the freedom of our humanity.
As I lift my head to the blue sky, a gift in solace—birds that I love gliding in the blue sky singing in a different language, "shelter–in-place, shelter–in place."
I turn on the TV for the latest news—
a strange and painful scene, watching the procession of motorcars transporting those thousands of blessed souls who lost their lives to the lethal disease, mourned without a moment of silence, eulogy or prayer. My heart fills with grief
I bow my head and with mournful tears recite a prayer ~
May those innocent souls find peace in the journey across the heavens.
I close my eyes and contemplate the capricious fate that determines our destiny in the universe and my own mortality. No, I am not afraid of death, but the thought that I may cease to be without seeing my loved ones before my last breath saddens me. When my visit on this earth ends, I will extend my wings and fly off toward eternity.
Until then, with a stubborn optimism I will rejoice in living a life for its own sake as long as I can keep seeking meaningful ways to stay connected with those I love and we maintain faith in one another even though we are not in the same physical place.
Yes, I woke up this morning with a purpose—a To-Do List:
Baking and sharing with my friends and neighbors their favored treat
Staying in contact with family and friends on the phone with words of love and hope
Reconnecting with people I have not spoken with for a while,
Reading books I would otherwise never read again,
Writing down what comes to mind, and letting the unconscious work through its prose and rhymes until ready to breathe a life of its own.
I was reflecting whether, amidst this existential crisis, nature is giving us signs, wanting us to slow down for soul searching that will spur a meaningful adaptation.
As we revisit our priorities and values to make a distinction between the vital and the futile, the trivial and the important, a chance to reconnect with some essential truths we have forgotten: that in the cycle of life across time and space our collective destiny binds us all together—humankind with all creatures on earth.
Yes, nature wanting us to be awakened to how much we have in common as sisters and brothers, all yearning to lives a life worth living, lives filled with the joy of love and friendship, as we find the balance between our compassion and kindness
for others and for ourselves.
And yes, within us is the wealth of amassed wisdom to embrace a vision of living in harmony with the natural world, a balance that will determine our hope for survival as a human species on our planet earth, for only in this way will we build a new world.
Ah! Humanity, we are an adaptable species with invincible strength.
Despite our ongoing suffering and grief, with a willing spirit we will get through this together and when the cycle of healing begins, we will find a way
to go on building lives of meaning and hope in the future and in humanity.
For the human spirit of beauty and love was, is, and always will be there.
And yes, our common force to survive and thrive once again calling for our reawakening, and once more the spring of our lives will rise as it rose before.
Yes, with each breath's infinite blessing, collectively we say yes to our precious life, a gift that we must earn and cherish, and to the opportunity to pray more than we ever did before for the healing of our children, the healing of each other and the earth,
as we all partake in spreading peace and celebrating the glory of human diversity
under one sky that covers us all.
I dream of the bliss to come, to be free and with ecstasy again to embrace and kiss our children and grandchildren and those we love. May in the end we find that we have become the people we were called to be, kind to one another and
may it stay that way.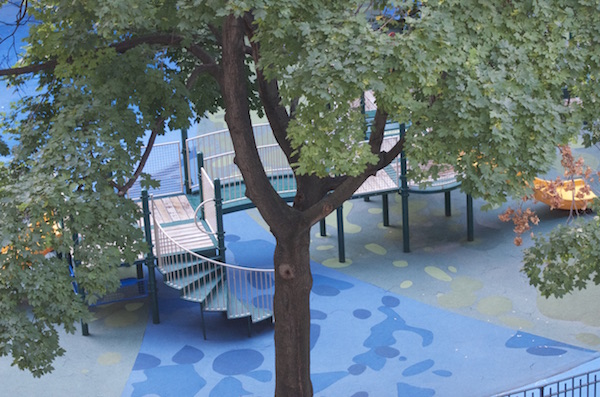 AUTHOR'S BIOGRAPHY 
Lisa Ruimy Holzkenner is a psychoanalyst and family therapist with extensive clinical experience in the treatment of post-traumatic stress disorder, early childhood development, and couple and family therapy. Ms. Holzkenner has lectured extensively on her clinical work in the United States and overseas.
She was born in Morocco, lived briefly in France and Israel, and has resided in Chelsea, Manhattan, for the past 55 years. Ms. Holzkenner loves photographing birds, flowers, and anything visual that creates nostalgia for what we were, what we are, and what we always will be: part of nature.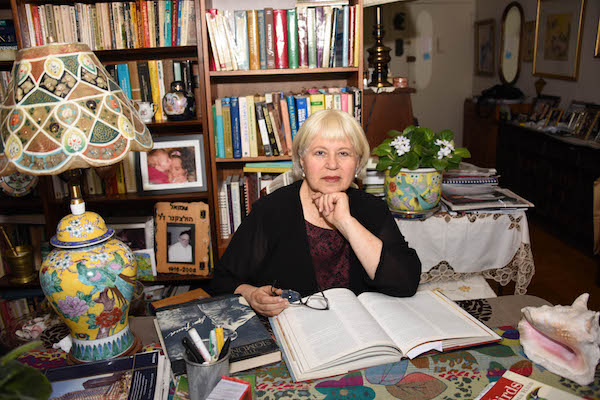 Her photographs have appeared in Persimmon Tree online magazine and various other publications, as well as in a traveling exhibition on the life of Bayard Rustin. Her poem, Hidden Identities in Transition, inspired by the Jews of Belmonte, Portugal, and an essay, When Understanding Comes, both appeared in the Jewish Writing Project; her poem on Belmonte also appeared in the United Federation of Teachers' publication, Reflections in Poetry and Prose 2015, and in the Autumn/Winter 2016 issue of HaLapid, the magazine for The Society for Crypto-Judaic Studies. In April 2016, her poem, A Raven in Our Oasis at Penn South, was published in Chelsea Now newspaper. On May 31, 2018, her piece Birds Know No Borders was published on the Israeli Birding Portal in both English and Hebrew. Ms. Holzkenner was also profiled on page 17 of the Summer 2018 / Volume XXXIX No. 2 Newsletter of the New York City Audubon. Most recently, her poem Ode to Cattle Egret was published in Chelsea Now newspaper.
Ms. Holzkenner has two children, Bella Holzkenner Pickett and Stewart Holzkenner, and has five grandchildren, for whom she writes storybooks and poetry.
Chelsea Community News is made possible with the help of our awesome advertisers, and the support of our readers. If you like what you see, please consider taking part in our GoFundMe campaign (click here). To make a direct donation, give feedback about the site, or send a Letter to The Editor via email, at scott@chelseacommunitynews.com.