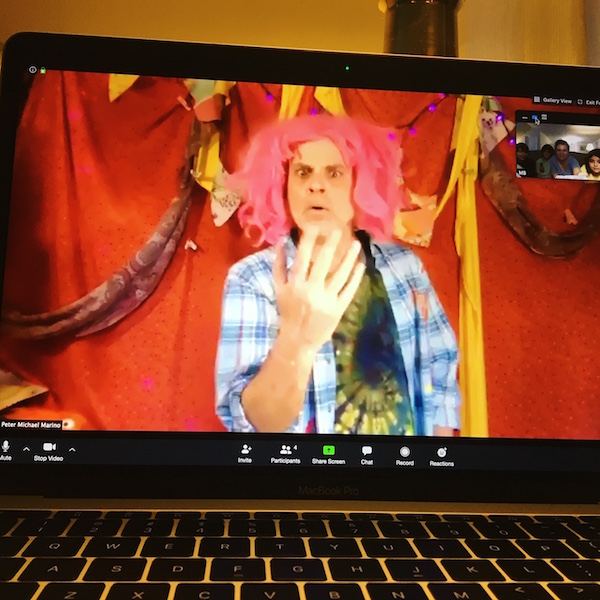 BY TRAV S.D. | At this writing, it is nearly a full half-year since New York's theaters were rapidly compelled to shut down by city and state mandates, in response to the COVID-19 pandemic.
To say that the city's theaters have never been dark for this long of a stretch is an understatement, and the normally buzzing cultural hub of Chelsea is no exception. In view of this, what action more appropriate during a medical emergency than a pulse-taking? We checked in with several theaters, to see how they are managing to fulfill their mission, given the challenges inherent during a time of closed doors and empty houses.
If there is an overarching trend among theatre companies, it has been the providing of online video content as a way to keep their work before the public, to keep their audiences engaged, and, in some cases, to garner revenue, while traditional earned income streams (aka live public performances) are suspended. Such content can range from live streaming presentations of shows or panel discussions, to archived video of past events.
On of the first artists to delve into this Brave New World was Chelsea-based Peter Michael Marino, perhaps best-known for writing the ill-fated musical, Desperately Seeking Susan, and his one-man show based on the experience, Desperately Seeking the Exit. Marino had two primary irons in the fire at the time of the lockdown–a revival of the latter show, and an interactive children show called Show Up, Kids!.
"When the pandemic hit," recalled Marino, "I said, 'What am I gonna do?' "
What he did was to become an early adopter of Zoom, as a platform for delivering theater. Desperately Seeking the Exit ended up becoming one of the first hit online theatre shows, sold out, and extended its run.
"Theatre is above all a shared experience," said Marino. "I knew that I wanted to be able to see and hear the audience, live, in real time. But it was also important that they be able to see and hear each other. Zoom allows that. Adapting the solo show [Exit] was easy, but it took me four weeks to figure out how to adapt Show Up, Kids! for Zoom. It's an interactive show. But you can interact through Zoom.
To date, Marino has presented 40+ performances of his online shows, not including bookings for private parties, corporate gigs, and media appearances, like an American Theatre Wing documentary he was recently featured in, where he was asked to talk about working digitally. He also wrote a Swiftian piece of satire for Medium, wherein he mockingly assumed the voice of a theatre snob who writes off the digital experience (while managing to make live theatre sound pretty horrible). The blowback he got from the article only added to his notoriety. In short order it seems most theatres, small and large, have adopted online programming as a way of furthering their missions during the crisis. We checked in with several Chelsea institutions, taking you from South to North.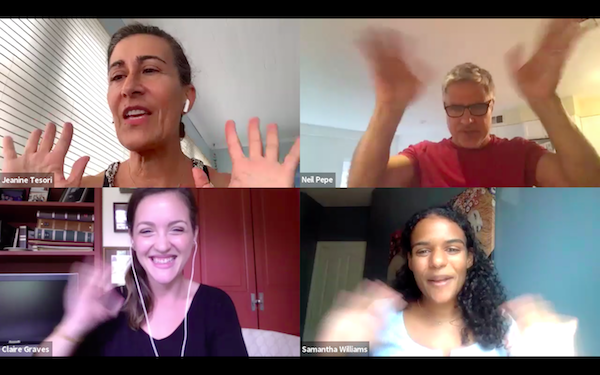 Atlantic Theater Company has two venues, the Linda Gross Theater, 336 W. 20th St., and Atlantic Stage 2 at 330 W. 16th St. Two major shows have been indefinitely postponed: A Play is a Poem by Ethan Coen, and The Bedwetter, a musical by Sarah Silverman, Joshua Harmon, and the late songwriter Adam Schlesinger, who passed away in April due to complications from COVID-19. While many staff have been furloughed, the company continues a wide variety of free Virtual Programs. Since May 22, they have presented a weekly series of interviews with important theatre artists, which are later archived for future viewing. The August 28 talk, for example, was with Atlantic Ensemble member and award-winning actor Giancarlo Esposito. Atlantic also recently streamed a show for children called a kids play about racism.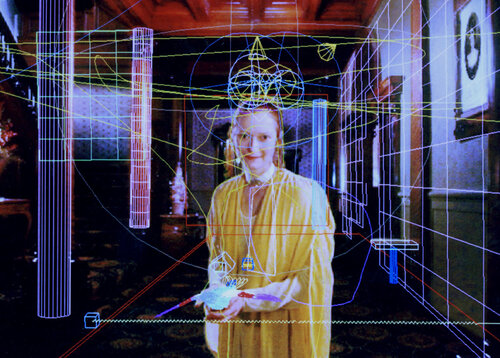 The Kitchen (512 W. 19th St.) is a multi-disciplinary art and performance space, with theatre being among the types of work it presents. It was one of the first arts institutions to sponsor video art, as well, so it was well-poised to shift programming to an electronic format. On their site, The Kitchen Onscreen presents live-streamed performances via Twitch, as well as video from the archives. On August 3, they launched Kitchen Magazine, a section of the site devoted to texts developed in tandem with their programmatic presentations.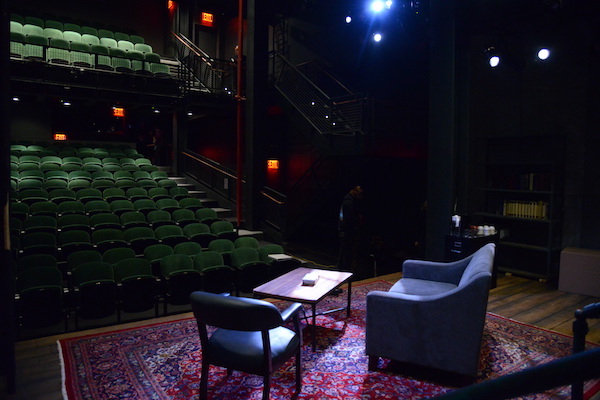 Beloved Chelsea institution, the Irish Repertory Theatre (132 W. 22nd St.), has also cultivated a digital presence, as Chelsea Community News reported here, recently.

Nancy Manocherian's the cell (338 W. 23rd St.) has launched a regular remote concert series called Room | To | Breathe, powered by Viewcy. According to Associate Producer Jonah Levy, the series began with a test run in June with a virtual event designed to raise money for a Minneapolis-based community activist organization called Reclaim the Block. The series was launched formally in July, thanks to the overwhelming success of the experimental pilot.
In addition, the company has had success with immersive installations designed for single-member audiences or couples. The next, called Garden of Eden, will involve a meditative tarot reading, conducted by an offsite performer via live video feed. Tentatively scheduled for Spring 2021 is a performance by the dance company HoldTight. "We expect to maintain some level of streaming programming post-pandemic," said Levy, "I don't anticipate the new condition will be 'back to normal.' We want to continue providing accessibility for an audience adversely affected by the pandemic."
TheaterWorksUSA (151 W. 26th St.) is a national touring organization specializing in theatre for young audiences, but its Chelsea studios have long been a resource to area companies for rehearsal rentals. Forced to shutter in March, the company recently announced that the studios are now closed permanently. As for the theatrical programming, the company has launched TheaterWorks Anywhere, which features video clips from TheaterworksUSA productions, behind the scenes segments with artists, and theatre activities and crafts for kids.
Obviously, some types of venues and shows by definition cannot put their productions online. Interactive environmental shows are a case in point. Perhaps the most dire theatrical victim of COVID-19 in the Chelsea area is the McKittrick Hotel (530 W. 27th St.), home of the long-running MacBeth adaptation, Sleep No More. No word at this writing if and when venue and/or show will reopen.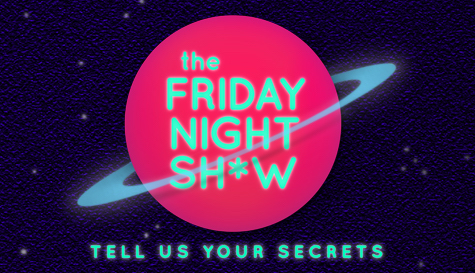 By contrast, a scant two days after closing their physical doors on March 12, the improv Mecca known as Magnet Theater (254 W. 29th St.) announced that they were "going digital." Using the platform Twitch, the company posts improv comedy, musical improv, sketch, and storytelling to their website, magnettheater.com, every day of the week. Friday nights, for example, The Virtual Friday Night Sh*w invites the audience to offer up your "repressed rants, cursing-outs and sultry confessions to fuel a fast-paced brawl of hilarity, performed by a fistful of NYC's best improvisers and Magnet faculty."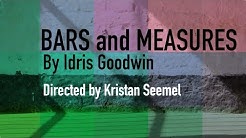 Frances Hill has been running Urban Stages (259 W. 30th St.) since 1984. The company's mission is, said Hill, "to champion new works by artists of diverse cultural backgrounds and to make these works available to all. We need all the help we can get to spread the word. This is a difficult time for small theaters that have been closed for five months." Announcing that the company has "Gone Virtual," their website (Urbanstages.org) offers online concerts, artist chats, stories and activities for young people, and behind-the-scenes videos powered by YouTube. Their September calendar promises 4 new plays, posted one a week: Bars and Measures by Idris Goodwin, directed by Kristan Seemel; #NWORD by Christian Elder, directed by Vincent Scott; The Incels  by Ruth Zamoyta, directed by Kim T. Sharp; and The Silverfish by Megan Loughran, directed by Jen Werner. These plays will each be available for four days as a fundraiser for the company according to Hill.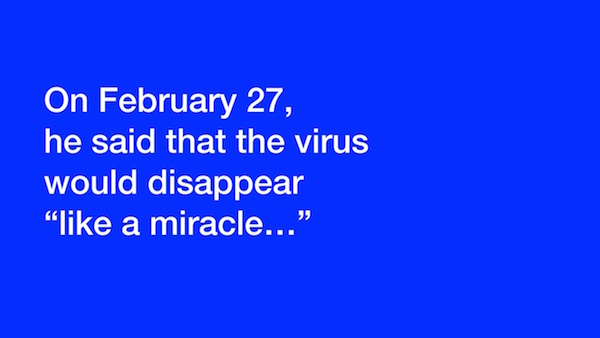 The Shed (545 W. 30th St., at Hudson Yards) is at once the neighborhood's youngest and grandest venue, in terms of scale. In addition to art galleries and other spaces, its complex includes two theatre spaces: the McCourt, which can accommodate 1200-1500 audience members, and The Kenneth C. Griffin Theater, which seats 500. The place had only been officially opened for 11 months when forced to shutter on March 13 of this year, during previews for the world premiere of Claudine Rankine's Help, a play about white privilege. Jeff Levine, Chief Communications Officer for the Shed, says they hope to bring the play back once the pandemic is over. Belt-tightening was necessary: From an original payroll of 107 full time and 85 part time staff they are now working with a skeleton crew of 79. For the present, their Up Close digital commissioned series, they note, "invites a series of artists and creative thinkers within the Shed family and beyond to contribute new artworks, discussions, playlists, and more, exploring what it means to think about the world and make art right now." To access Up Close offerings via the Shed's YouTube channel, click here. (NOTE: On Sept., 13, the Shed announced, "We're reopening on October 16 with the exhibition Howardena Pindell: Rope/Fire/Water.")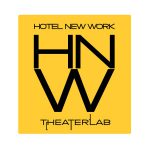 While we're on the topic, we also checked in with a couple of similar sister institutions just north of Chelsea. According to artistic director Orietta Crispino, Theaterlab (357 W. 36th St.), being well-outfitted with windows, is sufficiently ventilated to host artists in residence (though no live audience as yet). Through August 30, for example, the XRE Extended Reality Ensemble was in residence for their Virtual Open Studio. Crispino described them as "a collaborative group of women musicians, composers and actors investigating longing, loss and the power of music in the project The New Cosmic Symphony at the intersection of Art and Technology. Augmented and virtual reality coupled with neuro sensors, Tesla suits and Playtronica are the tools we'll use to create storytelling in a new environment." Their discoveries will be livestreamed on Theaterlab's YouTube channel and then archived along with over 30 videos currently showcased there.
Nearby, The Tank (312 W. 36th St.) was one week into their production of Greg Kotis's I am Nobody when its run was cut short by the pandemic. According to managing producer Danielle King, the company is uncertain if they will revive that project when things reopen, but they have launched CyberTank, a virtual gathering space and programming platform for artists to share work. With weekly themed variety shows, ongoing series and evening-length shows made for the digital frame, CyberTank has presented the work of over 1,728 artists in over 185 performances to nearly 7,000 audience members across the country and the world. Recent programming includes LimeFest, which featured work of various artists and disciplines including the most recent edition of Puppet Spread, an ongoing puppetry series.
Naturally most if not all of these theatres have experienced strain on their bottom line; many have had to furlough or let go staff members and otherwise tighten their belts to stay solvent. Their ability to reopen and to even survive will depend largely on the continued engagement of the public. You are encouraged to visit their websites to find out how you can support them, and to contact State and local officials with messages of support on their behalf.
Chelsea Community News is made possible with the help of our awesome advertisers, and the support of our readers. If you like what you see, please consider taking part in our GoFundMe campaign (click here). To make a direct donation, give feedback, or send a Letter to the Editor, email scott@chelseacommunitynews.com.