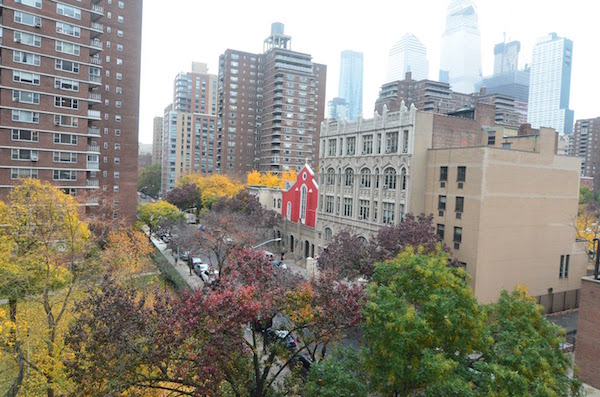 Autumn: A Cycle of Life That Mirrors Our Lives | A Poem by Lisa Ruimy Holzkenner   
Human life and
all creatures on earth
can be compared
to the four seasons.
Each has its own rhythm and rhyme
celebrating birth, mourning death.
Autumn, a whimsical double edge,
brings hope and sadness
to humanity and to all living things.
Autumn's arrival takes summer's embellishing light far beyond our sight.
Sun, no longer in its prime, yet splendor shines its rays
as though she cannot leave us.
Nights come early, dawn late; a crisp chill fills the air;
days are more peaceful and serene
welcoming us to a sweet slumber.
Oh! Sweet dreams,
making our existence meaningful and sublime.
And still the mystic wind bellows
all hours waking me out of sleep,
restless sound like a tenuous ghost carrying its rude vocation,
wrenching leaves from the tree of life's loving bosom.
Exercising an invincible strength to survive
against the eternal bond with death,
her bare surface hardens, roots journeying deep down the earth.
Wisely without surging enmity,
the tree lets dead things go in peace
for she knows nature destroys
and preserves,
everything renews.
The sweet birds never forgot
the tree's branches and twigs
upon which they perched
and sang of love for hours, attracting mates and building their nests.
Now leaving to a warm clime,
in harmonious notes in gratitude they sang,
reminding the tree that with the coming spring
they will return and once again sing.
Humbled and in awe I stand amidst this sublime moment nature gives.
The landscape, a surreal beauty smiling in incandescent colors,
exploding into a rhapsody
of yellow, brown, red, gold
in tumultuous harmony like butterflies,
in an odyssey of romance
dancing whimsically with the rhythm of the wind,
spinning and twisting up, down through the air
leaf-by-leaf,
reluctantly falling into the lap of time.
Primordial scent of pleasure and pain permeates the air.
Oh, if these leafy hieroglyphs could talk,
what would they foretell?!
Oh mortality, in sadness I recall my mother's words,
everything under the sun has a
beginning, middle and end.
Oh, autumn, the life cycle of leaves
mirrors the cycle of our own lives.
The mystic link with all life on earth
begins with the joy of birth, growing and blossoming,
later or soon,
our dear soul at dusk
will dim as nature reclaims
the gift it gave to all living things.
Death, I believe, is not the end of our being,
but a transition to a different form of existence.
Yes, forms may change
yet the essence remains the same.
Like every season carries within a bit of
winter, spring, summer and fall,
so all creatures on earth
contain all that has existed and exists and will exist.
Death does not scare me
and I shall have no sorrow to die.
With a sense of serenity,
I accept the cycle of life in its fullness
and embrace every moment of life as a gift.
In meditating I find peace within
for having known the joy of love, cherished friendships, and
the sheer beauty of nature.
And for having lived a life full of diversity
beneath my skin,
between the rhyme of my thoughts
and the rhythm within my soul,
recognizing we all desire to know
when our autumn season calls to have its say,
when our ripened souls behold the unknown –
Ah, we, at peace know we left our descendants
a kinder, healthier planet to respect, celebrate and enjoy.
Oh, may the beauty, the bounty of each season
warm our heart and our soul every day.
The beauty, the bounty be blessed.
AUTHOR BIOGRAPHY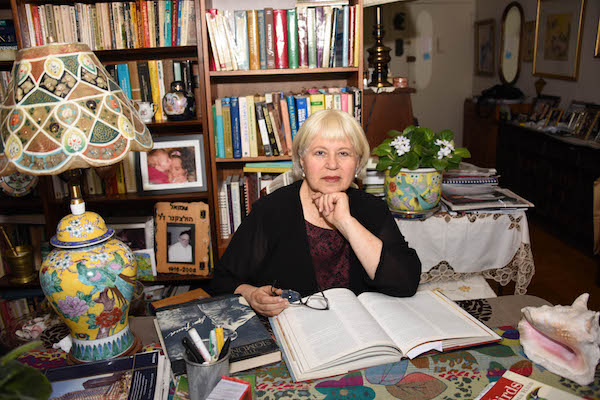 Lisa Ruimy Holzkenner is a psychoanalyst and family therapist with extensive clinical experience in the treatment of post-traumatic stress disorder, early childhood development, and couples and family therapy. Ms. Holzkenner has lectured extensively on her clinical work in the United States and overseas.
She was born in Morocco, lived briefly in France and Israel, and has resided in Chelsea in Manhattan for the past 56 years. Ms. Holzkenner loves photographing birds, flowers, and anything visual that creates nostalgia for what we were, what we are, and what we always will be: part of nature. Her photographs have appeared in Persimmon Tree online magazine and various other publications, as well as in a traveling exhibition on the life of Bayard Rustin.  
Her poem, "Hidden Identities in Transition," inspired by the Jews of Belmonte, Portugal, and an essay, "When Understanding Comes," both appeared in the Jewish Writing Project; her poem on Belmonte also appeared in the United Federation of Teachers' publication, "Reflections in Poetry and Prose 2015", and in the Autumn/Winter 2016 issue of HaLapid, the magazine for The Society for Crypto-Judaic Studies. In April 2016, her poem "A Raven in Our Oasis at Penn South" was published in Chelsea Now newspaper. On May 31, 2018, her piece "Birds Know No Borders" was published on the Israeli Birding Portal in both English and Hebrew. Ms. Holzkenner was also profiled in the Summer 2018 / Volume XXXIX No. 2 Newsletter of the New York City Audubon. On July 19, 2019, her poem "Ode to Cattle Egret" was published in Chelsea Now newspaper. Her poem "In Search of Meaning Amid Coronavirus Pandemic" was published via ChelseaCommunityNew.com on July 31, 2020. To read that poem, click here.
Ms. Holzkenner has two children, Bella Holzkenner Pickett and Stewart Holzkenner, and has five grandchildren, for whom she writes storybooks and poetry.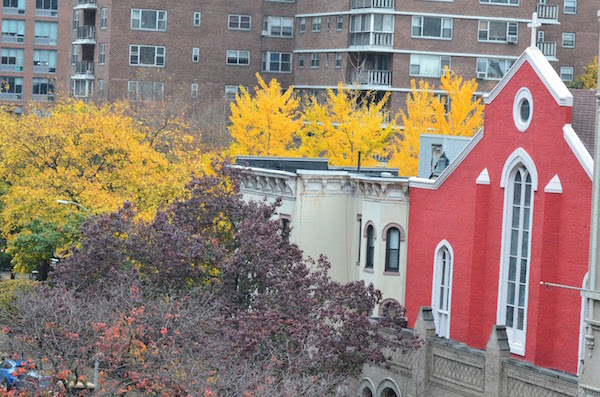 Chelsea Community News is made possible with the help of our awesome advertisers, and the support of our readers. If you like what you see, please consider taking part in our GoFundMe campaign (click here). To make a direct donation, give feedback, or send a Letter to the Editor, email scott@chelseacommunitynews.com.