BY MICHAEL MUSTO | I love a good drag name because it not only encompasses clever wordplay, but it can also be refreshingly incorrect, because it's only a name, after all, and drag queens are supposed to shake up societal norms. I've written for years about the best drag names, and now I've dreamed up a whole new batch, ripe for aspiring queens everywhere. Feel free to grab a name, throw on some rouge and heels, and become an internationally acclaimed star. And I'll gladly throw in some drag king names too, because those names are just as intoxicatingly funny.
But first, let me pontificate about drag queens themselves and their place in the sociocultural landscape. They have long been the court jesters of the scene, the ones who can instantly spruce things up with zingers, lip sync, cartwheels, and often, actual singing too. (It's not easy to be able to both mouth someone's vocals and provide your own, but drag queens are more multifaceted than your garden-variety entertainer.)
If a drag queen's name is on an invite, I've always felt that it's a good idea to head there and get some guaranteed giggles and a cathartic release. Drag queens who specialize in making fun of women's bodily functions are in it for the wrong reason—they're playing out their misogyny while tapping into the crowd's—but they're in the vast minority. Most drag queens adore women and love stepping into heightened versions of their ensembles to play-act for racy comedy and high drama.
In the 1960s, many drag queens aimed for realness because, while women were oppressed, they weren't quite as looked down upon as gay men, who were classified as mentally ill. A lot of the queens in the classic 1968 documentary The Queen wear lovely gowns and tasteful makeup and walk demurely down the beauty pageant runway, clearly living their fantasy. But there's always been a clowny faction of the drag community too, consisting of gals who exaggerate the makeup and mannerisms for comic effect, making drag into performance art more than impersonation.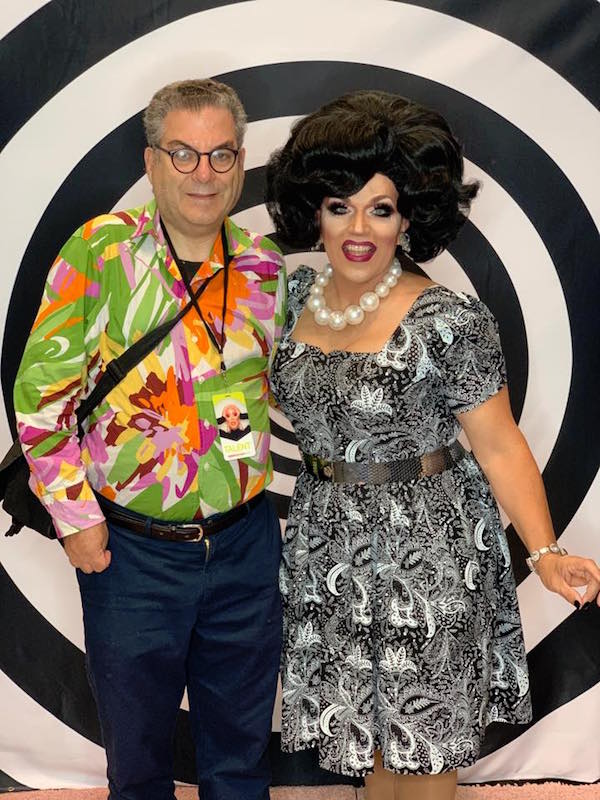 Whatever type of drag queen they are, these performers have always had to keep smiling in the face of a lot of crap. Look at all the ridiculous hoopla about the "dangers" of drag queens reading to kids, a ludicrous hate campaign pushed by God-fearing MAGAs. The parents willingly bring their offspring, who by all reports are amused and entertained, and there's nothing all that dangerous about reading. So what on earth is the problem? But it's even more upsetting when the drag queens are oppressed by their own community.
Gay men have often projected a shame about tapping into their feminine side, preferring instead to act out macho stereotypes, while feeling uncomfortable about guys who play well in crinolines and mascara. Interestingly, in 1973, drag queens were forbidden from performing in NYC's Pride rally because feminists found them an offensive parody of womanhood. (Famed activist Sylvia Rivera managed to get to the stage, but only with a fight.)
But drag queens prevailed and, thanks to the success of RuPaul's Drag Race, there are more of them than ever, most of them busy compiling reels in hopes that they'll get on the show and wind up with better bookings.
The downside of this is that every single NYC gay bar (when they're open) books nothing but drag queens, obscuring the fact that there used to be other kinds of talent put before us. These gals are crawling out of the woodwork like bedbugs! The parade of Mariah Carey lip syncs can be wearying, and there's a definite hunger for other types of entertainment, whether it be stand-up comedy, magic tricks, rock bands—anything but drag. But whenever I'm on the verge of being fed up with all the cries of "Make some noise!," I once again revel in the beauty of drag queens and the hard work they do, which involves tucking and primping, followed by earning those tips with flawless showmanship (or show-womanship).
And gay bars, please consider booking drag kings too. They are slick and subversive, many of them mocking male boorishness and bravado in staggering, swaggering ways. Here's to them. And here are the 150 best names:
BEST DRAG NAMES
Abbe Road
Aida Sandwich
Andrea Doria
Ann Tagonism
Anya Toes
Auntie Mask
Bananas Foster
Barb Weir
Barbie Queue
Bi Felicia
Bindi Scovered
Blair Witch
Blanche Debris
Brandy Snifter
Brie Wheel
Brooke Trout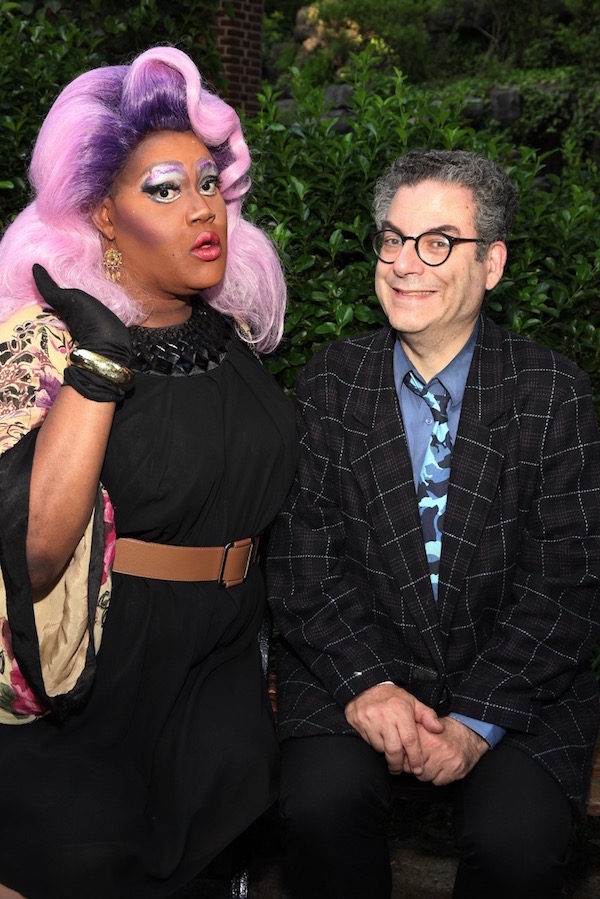 Brooklyn Turnpike
Buffet Dunaway
Camryn Mypocket
Candy Counter
Carmen Knowledge
Carmen Whore
Celie Posturepedic
Charity Gala
Cher Secrets
Cinnamon Gelato
Dakota Duplex
Dinah Fries
Dusty Slippers
Edie Amin
Eileen Cuisine
Elyse Onlife
Estee Later
Felice Cumpleanos
Felicity Patterns
Fern Gully
Fonda Dixx
Frida Prisoners
Georgia Recount
Ginger Chews
Glenn Cove
Harper Valley
Hope Diamond
Ida Satonit
Ima Letyoufinish
Ivana Stylist
Ivy Drip
Izzy Available
Jenna Reveal
Jolie Laide
Juanita Burger
Juris Prudence
Kay Pasa
Lala Land
Lena Little-Closer
Lillith Fair
Linda Vista
Liv A. Little
Liza Plenty
Lois Shelf
Lotte Nerve
Lourdes Prayer
Luba Chevy
Lucy Goosey
Lulu Lemon
Lynn Mia Tenor
Margarita Pizza
Marlee Superior
Marsha DaFalsettos
Megyn Excuses
Mercy Beaucoup
Mimi N. St. Louis
Minnie Cupcakes
Mira Image
Molly Kills
Nelly Queen
Nevaeh Again
Nico Time
Nita Quarter
Nita Tylenol
Narnia Business
Onna Clearday
Paris Original
Penny Dreadful
Piper Heidsick
Raisa Hallelujah
Rana Marathon
Rhea Magining
Rhetta Manuscript
Rona Rave
Rose Garden
Rose Hips
Roxy Music
Rula Thumb
Ruta DaProblem
Ruta Wakening
Sandra Dee List
Savannah Georgia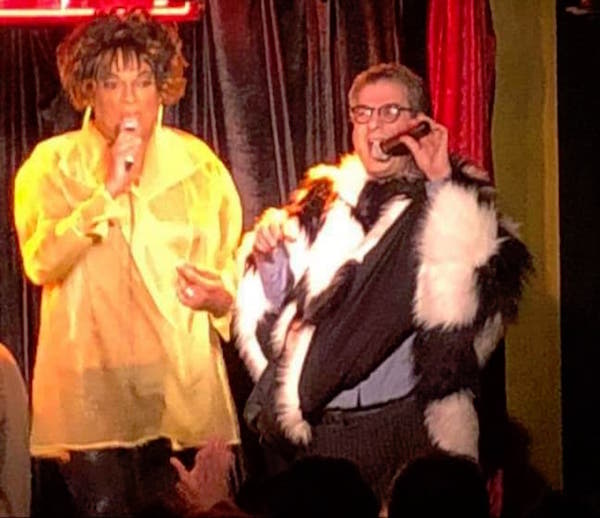 Scarlett Letter
Sela Screenplay
Senta Vawoman
Shea Butter
Shirley Not
Shonda Lier
Stormie Weather
Summer Solstice
Sybil Rights
Tanya Buttocks
Taylor Guitars
Telma Therapist
Tess Ticular
Tish School
Tori Adorable
Viva LaFrance
BEST DRAG KING NAMES:
Al Catraz
Al Dente
Bill Please
Charlie Horse
Christmas Yves
Clearance Thomas
Cliff Hanger
Dick Deficient
Emory Board
Evan Jellicle
Hal 9000
Hy Hopes
Jackson Hole
Jim Workout
Lance Boil
Les Conversation
Manny Others
Mickey Finn
Mike Check
Moe Better
Nat Swatter
O.J. Spritzer
Otto Eroticism
Phil Din
Rich Relations
Rocky Future
Seamus Again
Societal Norm
Special Ed
Taurus Attraction
Tim Drum
Tommy Knockers
Tony Predictions
Vinnie Vidi-Vicci
Wayne E. Forecast
Yul Log
Michael Musto is a columnist, pop cultural and political pundit, NYC nightlife chronicler, author, and the go-to gossip responsible for the long-running (1984-2013) Village Voice column, "La Dolce Musto." His work regularly appears on this website, as well as Queerty.com and thedailybeast.com. Follow Musto on Twitter, via @mikeymusto.
Chelsea Community News is made possible with the help of our awesome advertisers, and the support of our readers. If you like what you see, please consider taking part in our GoFundMe campaign (click here). To make a direct donation, give feedback, or send a Letter to the Editor, email scott@chelseacommunitynews.com.