Whether from scar tissue formed many years ago or as recent in origin as this very morning, the personal struggles we carry with us inform who we are, and how we treat others. The wounds that never seem to heal are often the ones we keep to ourselves, rather than take the real risk of shame that can come with sharing something publicly. When the struggle is mental illness, the stigma is magnified. Work, family, and the deepest personal relationships are all subject to change, with effective treatment often unobtainable. Erik Bottcher knows all of this first-hand, and his recently reveled 8-point plan is fast becoming a centerpiece, and a calling card, for his bid to win the New York City Council District 3 seat occupied by this former boss, Speaker Corey Johnson.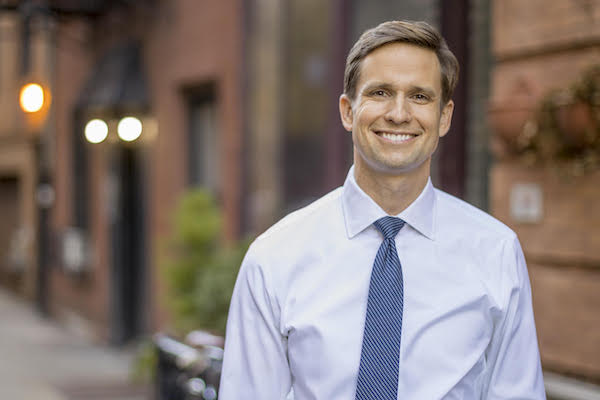 Bottcher, who served as Johnson's Chief of Staff, took leave to dedicate himself to the campaign (whose Primary Day, June 22, is fast approaching). In an April 12 press release announcing the 8-point plan to address the "crisis of serious mental illness in New York City," Bottcher spoke of his time as a 15-year-old admitted to Four Winds Hospital, a mental health facility in upstate New York. "Difficult as the experience was," he recalled, "the 30 days of care that I received at Four Winds saved my life. It wasn't until years later that I realized how privileged I was. Most Americans do not have sufficient access to behavioral health care, especially BIPOC people, undocumented people, and those living in poverty." As a result, Bottcher noted, "Many of the tragedies that have happened [to New Yorkers] were entirely avoidable with proper care and treatment." The 8-part plan is a response to shortcomings, and a look ahead to the care New Yorkers will need as the city moves from a prolonged state of lockdown to the post-pandemic world of regular social interactions and a transition from sheltering in place to being in a work environment again. As such, the plan sees its goal as nothing less than achieving a "society that cares for its most vulnerable and ensures the health and safety of all," said Bottcher, vowing, "As a member of the New York City Council, I will take on this fight."
After reviewing the plan, Chelsea Community News posed a series of question to Bottcher, which were answered via email. To view Bottcher's plan in its entirety, click here or see it at the conclusion of the below Q&A. For his campaign website, click here.
Scott Stiffler, for Chelsea Community News (CCNews): Have the unexpected and sometimes-extreme lifestyle upheavals of Pandemic-era NYC impacted you, and what have you observed about its effects on friends, colleagues, and people you encounter while campaigning?
Erik Bottcher: Being single and confined to an apartment over the past year has not been easy. Like many people, I don't think I've ever spent so much time alone. I feel fortunate, though, because I have an amazing support network. Lots of people, including many of our seniors, are experiencing severe isolation. We need to be there for them and direct resources to them during and after this difficult time.
CCNews: What have we done well and poorly, in response to mental health needs since the emergence of COVID-19?
Bottcher: There have been some fantastic peer support networks that have helped people living with social isolation. We've failed regarding people experiencing homelessness who have mental health challenges. Many of the programs that serve them are still closed and our city should be providing more pop-up services for them during this time.
CCNews: What can we anticipate and prepare for now, to better meet post-pandemic mental health challenges (PTSD, for example)?
Bottcher: Primary care physicians, social workers and people in many other fields need to be trained to identify signs of PTSD, and know where to refer people.
CCNews: Before we go any further, what's in a word, and do words matter? I'm asking that as it applies to the use or misuse of "mental health" and "mental illness."
Bottcher: I defer to the experts on this issue.
CCNews: What should friends and family consider when a loved one receives a "mental illness" diagnosis, and how do elements of your plan account for helping concerned caregivers be effective, while also attending to their own needs?
Bottcher: Families need access to experts in mental health who can advise caregivers and give them the support that they need.
CCNews: Why is it important to retain and/or increase the number of Inpatient Psychiatric Beds, i.e. why are they effective for that particular moment?
Bottcher: Ultimately this is about getting more people the care they need. I encourage people to find more background on this issue here: https://www.nysna.org/save-ny-psych#.YIhcDH1KjjA.
CCNews: You want to redirect ThriveNYC funds "to address serious mental illness." What is the projected annual budget of your program, and after redirection of funds from ThriveNYC, where is the money coming from?

Bottcher: The ThriveNYC budget is approximately $250 million annually. This would be a shift in priorities within that program.
CCNews: Mobile Mental Health Crisis Response Teams, you note, consist of "health professionals and crisis workers" who "would be dispatched to respond to mental health crises." The mayor's initiative is in the pilot stage, but you say there is an "immediate need for these response teams citywide." How, as a candidate, can you advance your call to accelerate and expand the program to other areas?
Bottcher: I am calling for it to be accelerated and will continue to call for its acceleration after the campaign is over.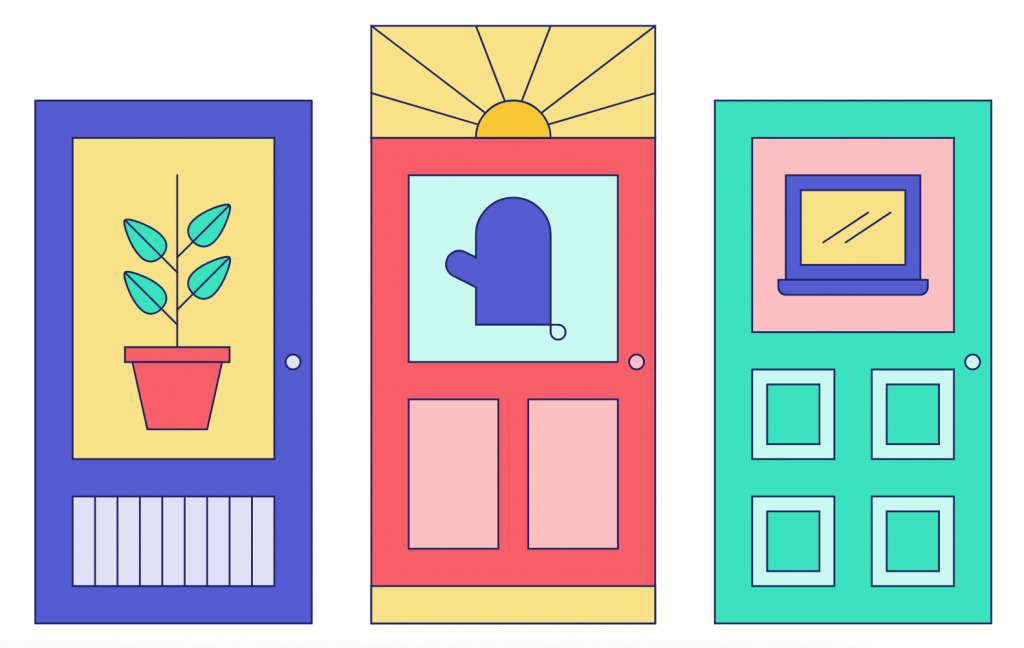 CCNews: Point #5 of your plan praises the globally known "Clubhouse Model" of psychological rehabilitation created by Fountain House, and calls for an expansion of its use. How did you come to know the work of Fountain House, and what is it about their approach that merits use elsewhere?
Bottcher: I've worked with Fountain House for years and have been there many times. I've seen the clients experiencing their programs and the positive outcomes there.
CCNews: The Clubhouse Model, you note, "emphasizes the integration of those with serious mental illness into, rather than away from, society." How can NYC residents bring that model into their own lives, and why should they?
Bottcher: Don't shun people with mental illness or make them feel unwanted or ostracized. Remember that they are experiencing an illness, just like a physical ailment. We need to embrace the and give them the help that they need.
CONFRONTING THE "SHADOW" PANDEMIC: MENTAL ILLNESS IN NEW YORK CITY
(1) Stop the Closure of Inpatient Psychiatric Beds | According to the New York State Nurses Association (NYSNA), the number of certified inpatient psychiatric beds in New York State dropped 12% between 2000 and 2018, at the same time as the population and the need have mushroomed. New York City accounts for 72% of the decline in inpatient psychiatric beds between 2000 and 2019, a total loss of 459 beds. This loss of clinical space hasn't been replaced by community-based services. Instead, patients have been funneled into the carceral system and shelter system. New York State needs to stop the decertification of inpatient psychiatric beds. Any closures of beds must be accompanied by an increase in quality services elsewhere that can serve this vulnerable population. Additionally, there must be an infusion of funding for comprehensive hospital discharge planning, which is currently inadequate.
(2) Immediately Dispatch Mobile Mental Health Crisis Response Teams on the West Side | In November, Mayor de Blasio announced a pilot program in which health professionals and crisis workers would be dispatched to respond to mental health crises. That program is being piloted in Northern Manhattan beginning this spring. Unfortunately, we do not have time to wait for a lengthy pilot program to be completed before expanding this program. There is an immediate need for these response teams citywide. This program should be accelerated and expanded to other neighborhoods, including those in Council District 3. People experiencing mental health emergencies need to be stabilized, treated and connected to appropriate wrap around services. For too long, armed police officers have been the default first responders to mental health crises, and this must change.
(3) Increase Crisis Stabilization Centers | When unhoused New Yorkers experiencing mental health crises are brought to the hospital, they are released after they are medically stabilized. Frequently, they are not sick enough to stay in the hospital, but are too sick to return to a shelter or the streets. Crisis stabilization centers, also known as medical respite beds, fill this critical need, giving people time and space to recuperate. This provides a critical opportunity to connect them with social services. Unfortunately, there are far too few crisis stabilization centers available in New York City. Therefore, many people experiencing mental health crises are taken to the hospital in ambulances, only to be discharged back to the streets hours later. New York City must expand its medical respite program significantly in all five boroughs.
(4) Build Supportive Housing | We must greatly accelerate the construction of permanent supportive housing for people with mental illness. Supportive housing is affordable housing that offers case management and other supportive services. Extensive evidence has shown that permanent supportive housing is the best way for people with mental health challenges to lead full lives outside of hospital settings, the shelter system or criminal justice system. Unfortunately, New York City has only constructed a fraction of the supportive housing that is needed to meet the growing demand. We must create quality supportive housing in all five boroughs, and this should include the conversion of distressed commercial properties.
(5) Embrace and Expand the "Clubhouse Model" of Psychosocial Rehabilitation | The Clubhouse Model, created decades ago by Hell's Kitchen's own Fountain House and now used internationally, is a community-based service model that helps people with a history of serious mental illness rejoin society and maintain their place in it. Clubhouses are community centers where people with mental illness can find opportunities for friendship, employment, housing, education and access to medical and psychiatric services in a caring and safe environment. This model is also effective for helping people released from congregate care settings rejoin society and sustain a healthier life within the community. Clubhouse members experience significantly lower rates of hospitalization, incarceration, and suicide compared to others with serious mental illness. Unfortunately, the current need far exceeds the capacity of Fountain House and other Clubhouses. New York City should immediately begin facilitating the creation of at least 10 more Clubhouse locations, distributed across the five boroughs. Clubhouses are sometimes co-located with supportive housing.
(6) Revamp Discharge Planning & Services for Incarcerated New Yorkers – Expand The Fortune Society Model | Thousands of people with serious mental illness have been funnelled into the carceral system because of society's failure to provide adequate behavioral health treatment. Upon release, individuals are discharged with inadequate planning and support services. Those without homes to go to are often released directly into the New York City shelter system, with inadequate case management and few prospects for housing, employment, substance use treatment, and mental health care.
The State should enact A.6458 (Weprin) and S.2792 (Sepulveda), which would require the state to assist people in obtaining housing prior to release from a correctional institution. The bill would also obligate the state to reimburse local social services districts, such as New York City, for each discharge to temporary shelter in that district. These funds could be used to ensure proper supportive services, like behavioral health care.
The Fortune Society and The Osborne Association are examples of community based organizations that work with formerly incarcerated individuals to help them thrive. The city, state, and federal governments should invest more in these programs and help them procure brick-and-mortar transitional housing that will serve as alternatives to the shelter system.
(7) Increase School Based Behavioral Health | Serious mental illness often begins to take shape in adolescence. Early diagnosis and treatment are critical, which is why school-based health and social services are essential. At a minimum, schools must have nurses, counselors and social workers on site who are trained to identify warning signs of behavioral health issues and make referrals to behavioral health professionals. The recently passed New York State budget appropriated $37.8 billion in long overdue funding for public schools in New York State, and a portion of this funding should be used for school based counseling and health services.
(8) Redirect ThriveNYC Funds to Address Serious Mental Illness | As of 2019, roughly 10 percent of ThriveNYC's $250 million annual budget was spent on serving those with serious mental illness. Although City Hall has said it would begin diverting more funding to this purpose, hundreds of millions of dollars that could have been spent addressing this issue in recent years were not. This was a big missed opportunity. While many effective programs have been brought under the ThriveNYC umbrella, an overall shift in priorities is needed to address this crisis. The City should redirect ThriveNYC funds to the aforementioned services to help the tens of thousands of New Yorkers who are suffering.
Chelsea Community News is made possible with the help of our awesome advertisers, and the support of our readers. If you like what you see, please consider taking part in our GoFundMe campaign (click here). To make a direct donation, give feedback, or send a Letter to the Editor, email scott@chelseacommunitynews.com.