Little Island—the public park hovering over the Hudson, whose controversial construction you can read about elsewhere—gained instant "West Side Destination" status after demand during last week's opening days compelled an expansion of the hours during which visitors must arrive with timed entry tickets. The unannounced are able to access the park from its 6am opening through noon, at which point reservations are required through its daily 1am closing time. Those who can't wait, and don't have a problem waking up for something they really want to do, are in luck: It turns out, that relatively brief period of unfettered access delivers a highly desirable parkgoing experience, not unlike what happened to the High Line during its (irony!) mid-pandemic era timed entry periods.
Chelsea Community News set foot upon Little Island for the first time, just before 7am on Sunday, May 30, when we breezed right past the front gate and into a nearly empty park, thanks in no small part to the steady rain that was now a misty drizzle. The rainswept surfaces—stone, wood, flower petal—glistened, giving the day's gray palette a unique intensity which magnified the meditative effect of an already pleasant sense of solitude (only five non-employees were spotted during the 20-minure experience). If you go, get up early—and pray for rain. Click here to visit the Little Island website. And don't expect any captions or text from here on in, at which point it's strictly a photo essay.—Text and photos by Scott Stiffler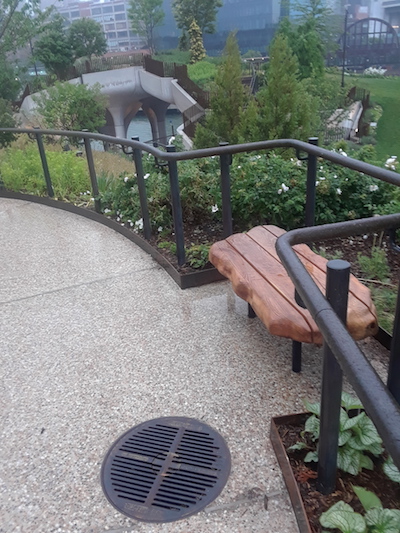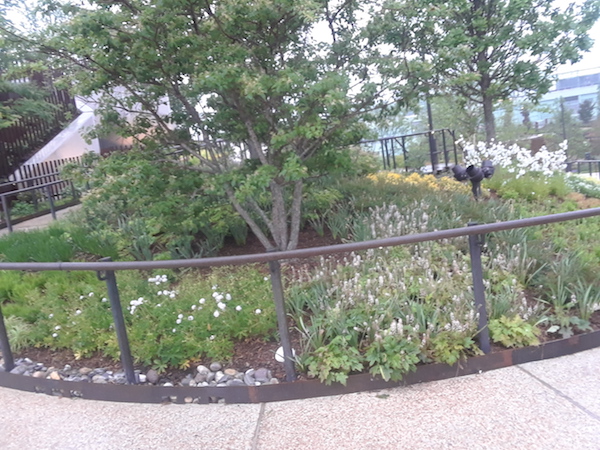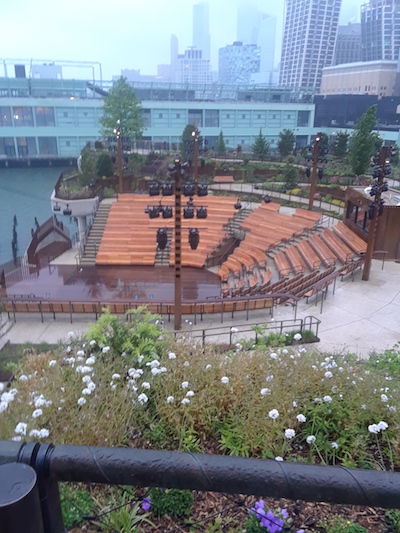 Chelsea Community News is made possible with the help of our awesome advertisers, and the support of our readers. If you like what you see, please consider taking part in our GoFundMe campaign (click here). To make a direct donation, give feedback, or send a Letter to the Editor, email scott@chelseacommunitynews.com.