PHOTOS BY MINDY ROSIER-RAYBURN
TAKEN DURING HER FIRST VISIT TO MANHATTAN'S NEW
SLIGHTLY OFF-SITE PUBLIC PARK
Since its opening day on May 21, Little Island–the stout, compact public park that sets itself apart from the rest of Manhattan's offerings by setting itself in the Hudson–has been an in-demand destination, often operating at the capacity end of its timed entry system. But as we discovered during our visit in the very, very early morning of May 30, something just slightly short of magic happens when the clouds roll in and the skies part–or at least threaten to. Attendance dips, and the hearty few who are left standing have this tiny jewel of a park pretty much to themselves (click here to see what our editor saw).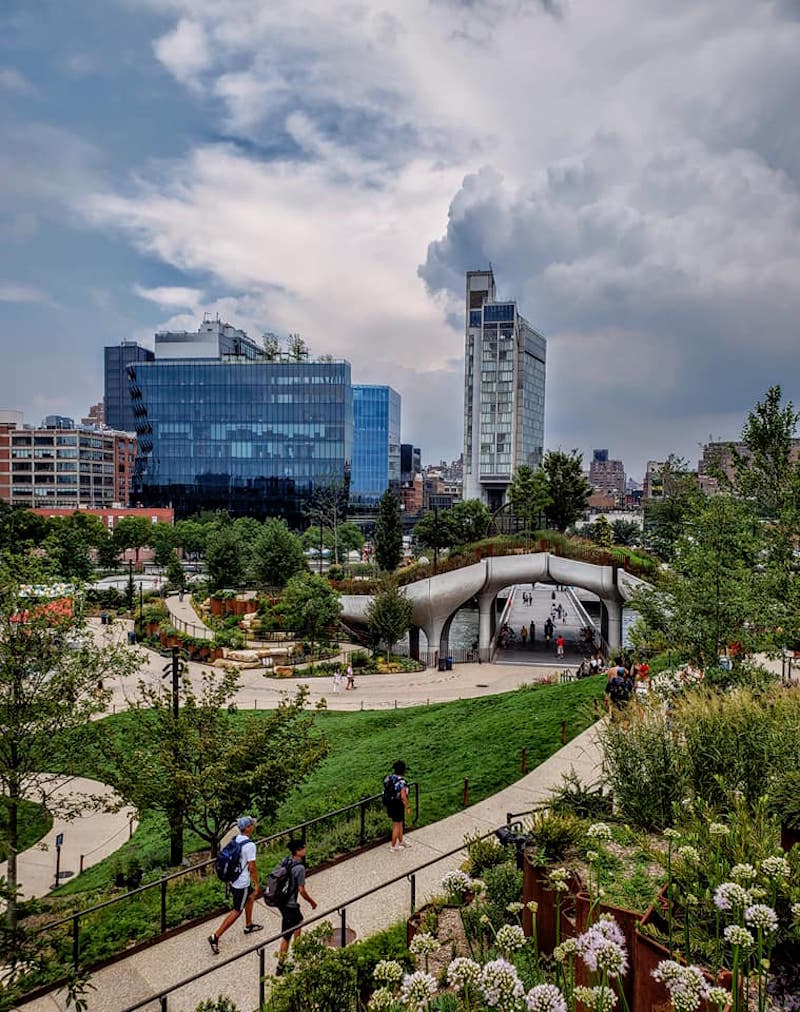 "The day was plagued with on and off thunderstorms, so that probably kept many away," said Mindy Rosier-Rayburn, of her July 12 visit to Little Island. "Although there was a steady stream of people, it wasn't crowded. So I just walked right in." (Monday was quite a convergence of rarities; the park often reaches capacity after timed entrances begin at noon.)
Undaunted by darkening skies, Rosier-Rayburn stood her ground and committed to documenting the visit, via the camera in her Samsung Galaxy Note 10. Use of a "Vivid" filter afterwards, she noted, accounts for colors a shade or two beyond what nature can manufacture, even on its best day. But the sense of pandemic era solitude made peaceful, even pastoral, by the view was all Rosier-Rayburn's doing.
"When I take photos, I tend avoid people," she noted. "So quite often, the places I visit wind up looking deserted. And it was my first time there, so I didn't time it to any event or activity. I wanted to simply explore the space.
I would love to go to a concert, though. I'm sure the acoustics are amazing. And the fact that it's on the water is such a big plus for me. I love being near, on, or in the water. So I can't wait to go back to Little Island."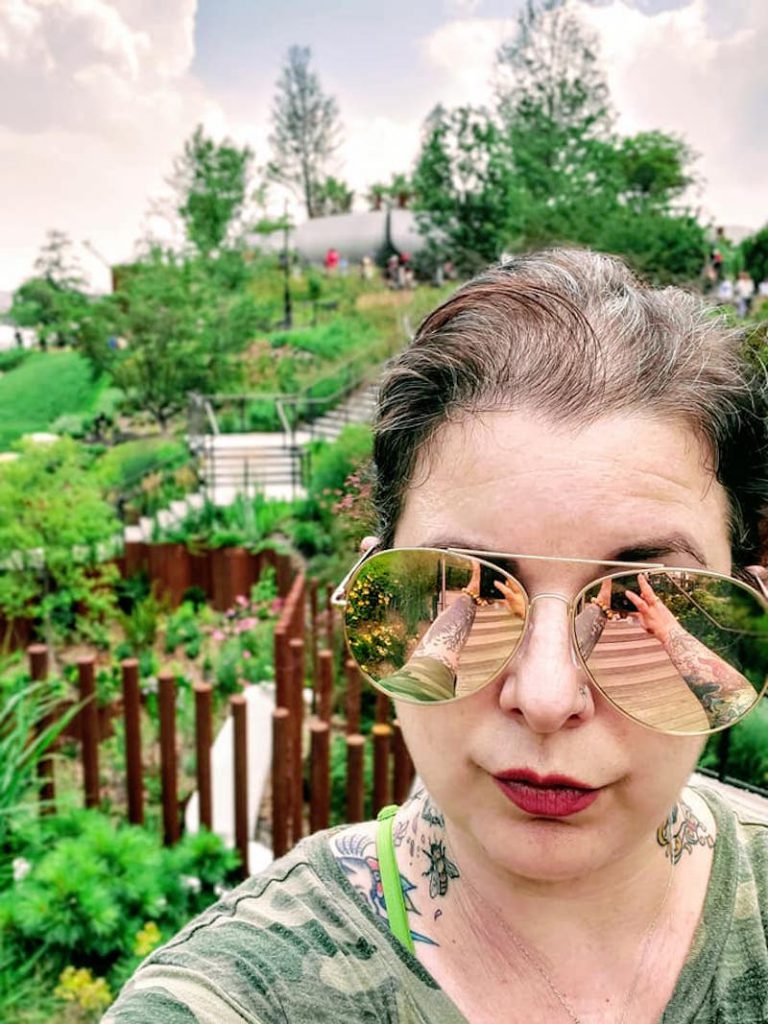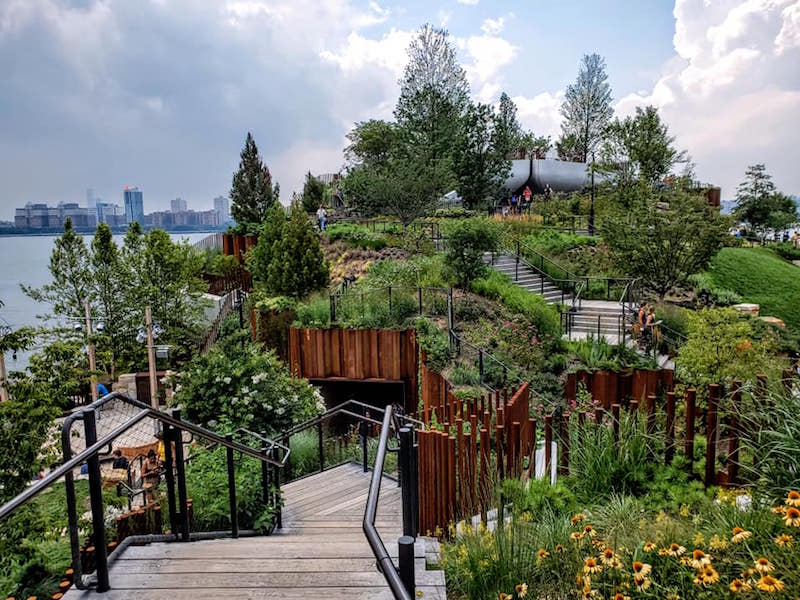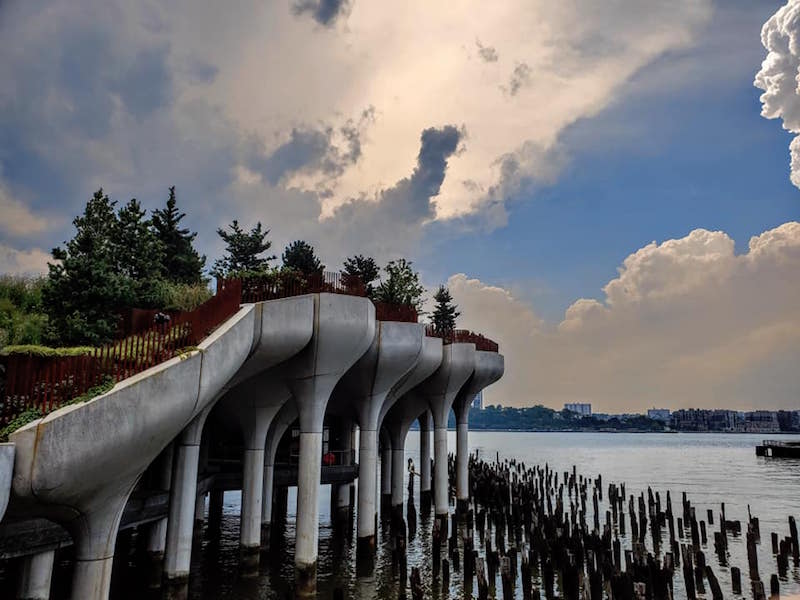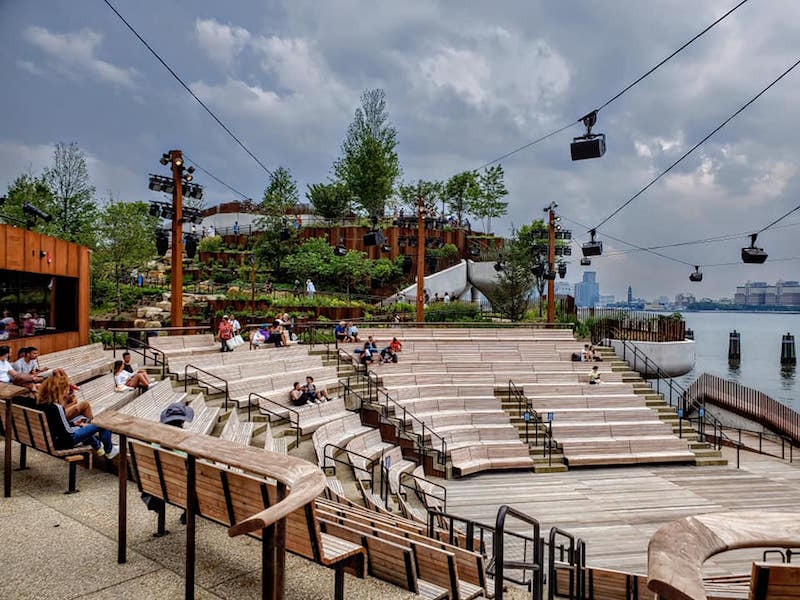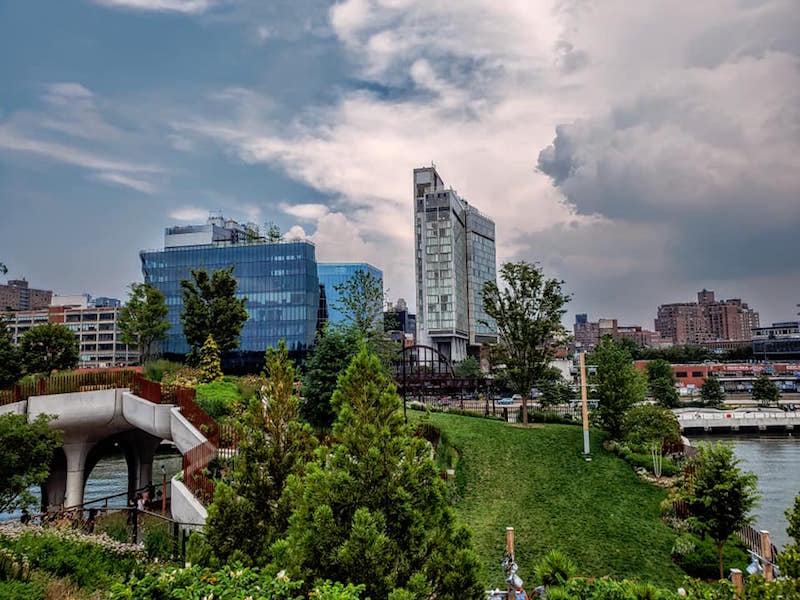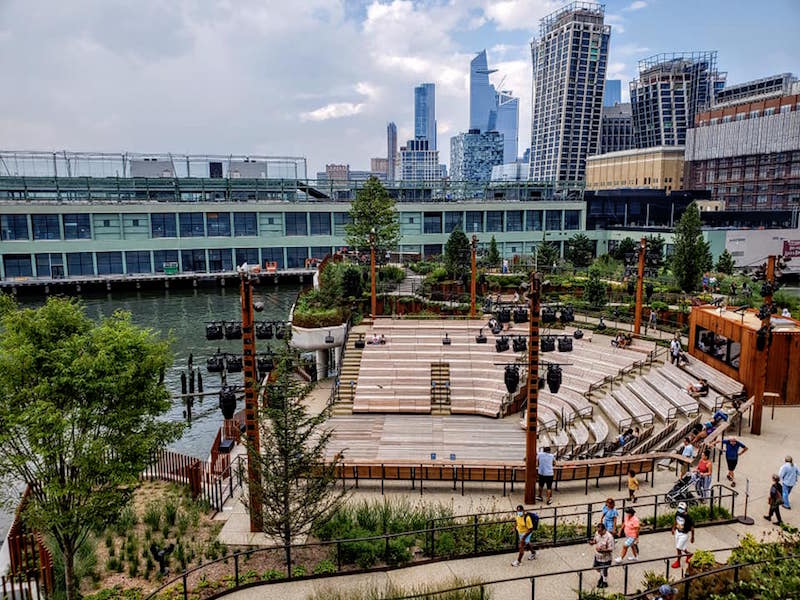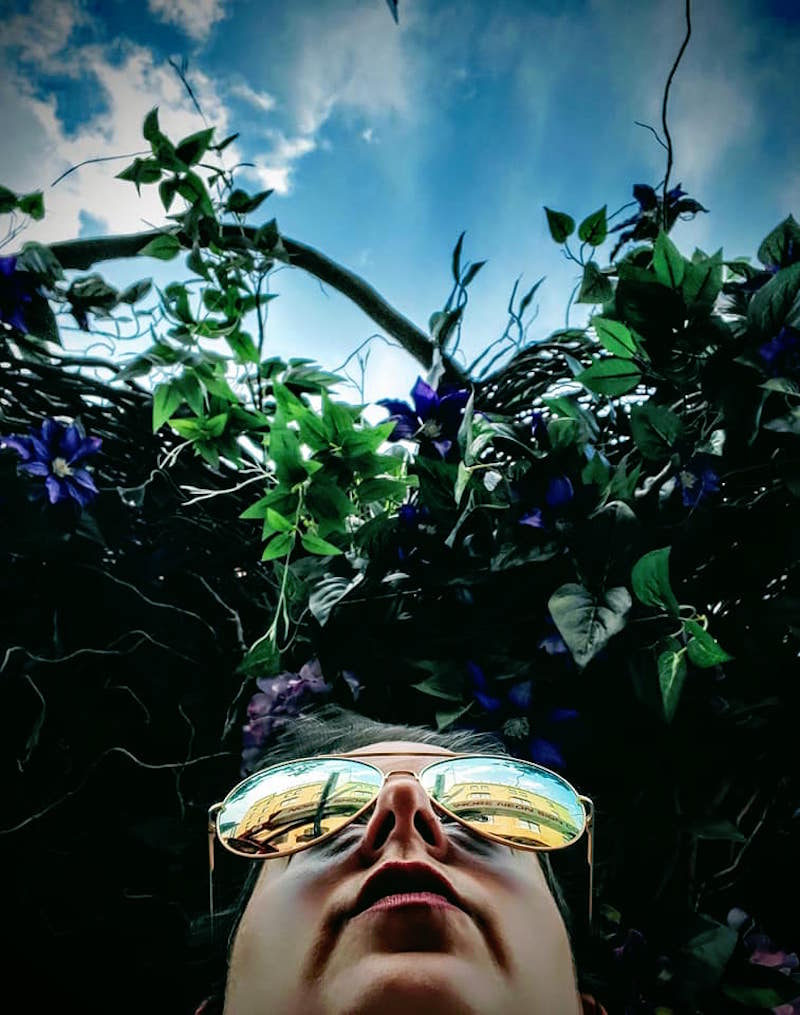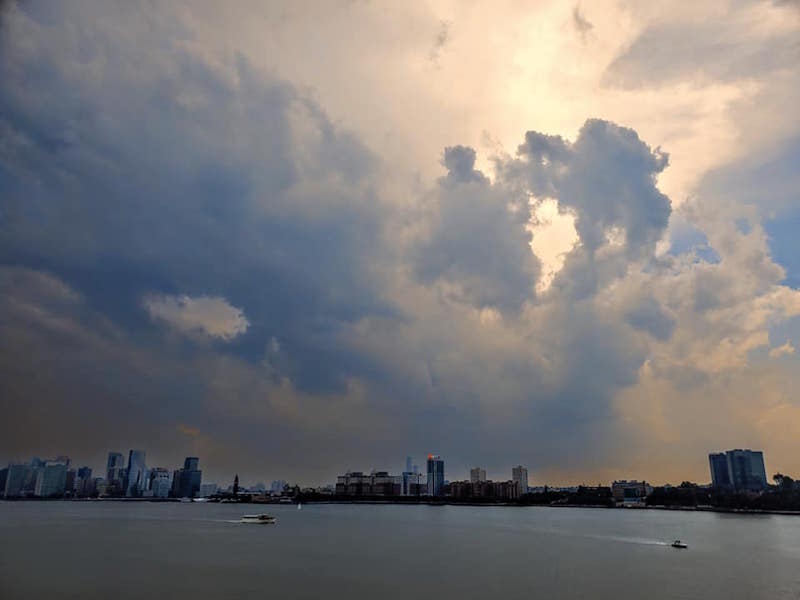 Chelsea Community News is made possible with the help of our awesome advertisers, and the support of our readers. If you like what you see, please consider taking part in our GoFundMe campaign (click here). To make a direct donation, give feedback, or send a Letter to the Editor, email scott@chelseacommunitynews.com.