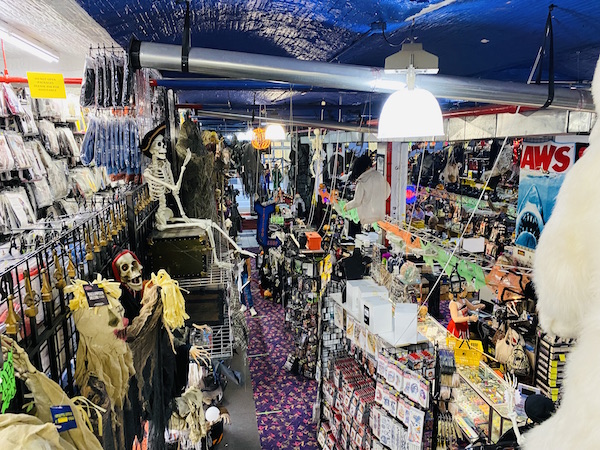 BY TRAV S.D. | October 25-31 is National Magic Week, as designated by the Society of American Magicians. It climaxes as always on Halloween, the day on which the great escape artist Harry Houdini passed out of this mortal plane in 1926. We thought we would mark the occasion this year with a look at past and present purveyors of magical wares in Chelsea and adjoining areas.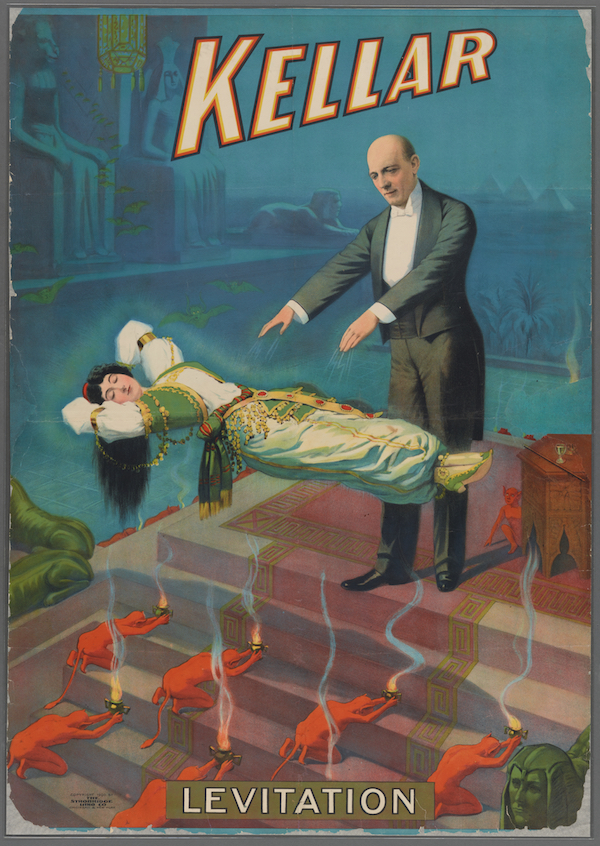 Magic shops aren't just stores. They are important cultural centers where practitioners of this ancient art form go to network, swap secrets and tips, show off, encourage each other, and buy, order, and commission supplies. Amateurs get to rub elbows with seasoned veterans, and sometimes even world famous legends. Kids get bitten by the bug at magic shops (old timers keep a hand in). Frequently, they double as performance spaces, meeting halls, and museums. For a brief time, Chelsea was New York's theatre district, as it moved from its previous locus at Union Square to its permanent one in Times Square. This is why Tin Pan Alley was in the area—and also several magic shops.
The place where it all began was the legendary Martinka & Co., established at 493 Sixth Ave. in 1877 by brothers Francis and Antonio Martinka. The pair had begun the family trade a decade earlier in their native Germany. They immigrated to the U.S. with all that know-how in their heads, and opened a 5,000 square foot emporium that contained not just a show room, but also a workshop for devising new illusions and made-to-order set pieces, as well as its own theatre space. It became such a gathering spot for professionals that in 1902 the Society of American Magicians was founded in the back room. The top illusionists of the day shopped there, people like Harry Houdini, Howard Thurston, Harry Kellar, Chung Ling Soo, and Alexander Herrmann.
In 1917 the magician Carter the Great took over Martinka's. After two years he then handed it off to Houdini himself, whose proprietorship lasted less than a year. His major contribution to the concern was acquiring the inventory of the Otto Hornmann Magic Shop. If it strikes you as surprising that important stage stars like Carter and Houdini should descend to quotidian undertakings like running a retail store, consider several illuminating factors. One: Nearly all magic store owners and their employees are, or have been professional conjurors. They need to be, in order to knowledgeably demonstrate and pitch the merchandise. Two: Almost all magicians themselves are compulsive collectors, forever buying and selling magic apparatus, memorabilia and ephemera on their own account. The third factor is that there was an aura of prestige to Martinka's–it was a national magic Mecca. And lastly, note that both men only ran the place for a matter of months. Operating a small business is demanding and time intensive. It cannot compare to the satisfactions of performing before crowds of thousands of people!
Accordingly, in 1920 a somewhat less eminent thaumaturge named Frank Ducrot assumed ownership, operating it for nearly two decades as the Martinka-Hornmann Magic Company before passing away in 1939. It was then purchased by Ducrot's old friend, Al Flosso "the Coney Island Fakir," whereupon it became known as Flosso-Hornmann, or, informally just "Flosso's." Al ran it until his death in 1975, when his son Jackie took over. The shop moved to 34th St. in 1985. New owners acquired it in 1999, restored the hallowed name of Martinka, and moved it to Midland Park, New Jersey in 2005, where it continues to thrive, well-deserving of the name "America's Oldest Magic Shop."
By moving to Jersey, of course, Martinka's ceded the mantel of "New York City's oldest magic shop." That distinction now belongs to Tannen's Magic, est. 1925. (They also promote themselves as America's Oldest, presumably because Martinka's has changed hands and names so many times.) Louis Tannen started the company in Brooklyn when he was only 16 years old, aided and abetted by his brother Irv. It has changed locations many times over the years, from 52nd Street, to the Wurlitzer Building (on Sixth Ave. btw. 41st & 42nd Sts.), to the Loew's State Building (Times Square) to two different headquarters on 34th St. The present Tannen's shop, at 45 W. 34th St. #608, is (maybe not so coincidentally) just down the hall from where Flosso's used to be. Over the years Tannen's became known for manufacturing popular illusions, publishing the revered multi-volume Tarbell Course in Magic, sponsoring an annual summer camp for young conjuring aspirants, and for bestowing the annual "Louie" award at their annual convention.
In order to get an insider's peek at these two pillars of New York's traditional magic scene, I spoke with three top professionals: Todd Robbins, Bobby Torkova, and Richard Cohn.
Cohn arrived on the scene earliest, in the late 1960s. He paints a picture of contrasts: "Tannen's was up-to-date, contemporary, well-lit, with nice displays. When you went in there, it knocked your socks off, all these props, apparatus, tantalizing equipment, it was too much to take in all at once. They had a custom catalog as big as the phone book. Whereas Flosso's was more associated with history and the Golden Age of magic. It was a place for insider information. Flosso himself was an eccentric. He joked that his was a Shop of Wonder, saying, 'You wonder if I have it, I wonder where it is, we both wonder how I found it.' Even before Flosso took over, one writer had dubbed it Ducrot's Dirty Dump, specializing in such wares as the original Dust of the Pharaohs and Houdini's Garbage. Yet Flosso's is where you might see such giants of the field as Dunninger or Frakson hanging out, as I did. When you left Flosso's he always used to say, 'Don't spit on the carpet!' though he didn't have a carpet, he had floor tiles. I own a piece of that floor!"
Says Torkova, "I bought my first professional trick at Flosso's, an easy hat trick. I was 14. I'd wanted to go for months. Finally my mother drove me from Long Island. The place was a complete mess! There were treasures buried all over the place. But I got to know the legendary Al Flosso and studied at his feet. I got to be assistant once for his performance of the standard coin trick known as the Miser's Dream. One time I went in to the shop and there at the counter was John Scarne [gambling and sleight of hand expert who was also Paul Newman's hand double in the movie The Sting]. I had read all of Scarne's books and was a big fan. He was around 80 at the time. He showed me a few tricks. I was blown away. Still Flosso's didn't have as much stock as Tannen's. Saturday mornings Tannen's was packed. You couldn't get in the door."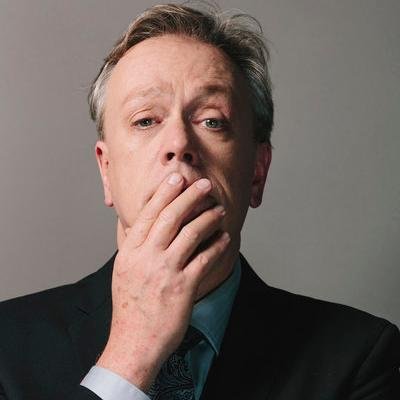 According to Robbins, "Flosso's just about what you'd expect—cluttered as all get out, with props and displays. Parents brought kids in from New Jersey and the outer boroughs. It felt a million years old. They had leftover stock from the Martinka days. I never knew Al. but I knew his son Jackie. He had old spirit slates his father had used. But who knows? There is a story about Al that people love to tell. There was a magic wand on a velvet pillow in one of his display cases. And Al started telling a kid about it, that it had belonged to the great magician Harry Kellar, and that he had traveled the world with it, and that Kellar was the inspiration for L. Frank Baum's Wizard of Oz. The kid asked if the wand was for sale, and Al replied 'For sale? Why everything's for sale!' So he sold the kid the wand at some inflated price and the kid walked out happy. After the kid was gone, a witness saw him reach into the cabinet, pull out an identical wand, and place it in the display case. 'Kellar had many wands', he explained. He was reputed to be cantankerous, and a little rough. A fast-talking pitch man. But he had a heart. Whenever he cleaned kids out of their saving he would always make sure they had a subway token or car fare so they could get home." (And as we reported here, Todd Robbins is presenting three shows a week at his Speakeasy Magick at the McKittrick Hotel's Manderlay Bar.)
Marinka's/Flosso's and Tannen's weren't the only games in town. Mike Tannen, brother of Louis and Irv, operated the Circle Magic Shop from 1944 through 1976, whereupon he sold it to a man named Sy Sussman. Originally located in Times Square, it later moved to an arcade in 1661 Broadway opposite the Winter Garden Theatre. Holden's Magic Shop was founded by Scottish-American vaudeville magician Max Holden, who also specialized in Shadowgraphy, and had apprenticed with David Devant of London's Egyptian Hall. Holden opened his shop in the Candler Building at 220 W. 42nd St. (the site, until recently, of the Times Square McDonald's) in 1929. It remained open for many years after his death in 1949, with branches also in Philadelphia and Boston. Vaudeville vet Russ Delmar started a place called the Magic Center at 741 Eighth Ave. in the 1940s, and it was still going strong as late as 1977. Old timers remember the backrooms at these shops, likes the ones at Flosso's and Tannen's, as places where old and young illusionists would congregate.
For the first two decades of the 21st century, the area also had Fantasma Magic Shop, the only shop endorsed by the International Brotherhood of Magicians. Fantasma was the brainchild of Roger Dreyer, CEO of Fantasma Toys. It was formed in 2001, originally located on 33rd St., then later moved to 35th, across from Penn Station, and thus not far from Tannen's. Its most notable feature was its Houdini Museum, drawn from Dreyer's private collection. (Your correspondent visited in 2016 and shared his account here.) Fantasma closed their physical store during the COVID-19 pandemic, but they continue to do mail order/internet business. Click here to visit them online.
But another shop remains in the heart of Chelsea to keep Tannen's company. That of course is Abracadabra (19 W. 21st St. btw. Fifth & Sixth Aves.). The bulk of its business may come from costume and makeup sales, but (as advertised by its name) Abracadabra also has a substantial magic department. Bronx native Doc Sasko, a product demonstrator at Abracadabra and a habitue of Tannen's and Flosso's in his youth, carries on the noble tradition of turning on young people to magic. He says, "Kids come in and say, 'Can you help me with this trick? Can you show me that one? Does this look good? I followed the instructions in the kit, but I'm still lost!' and I teach them."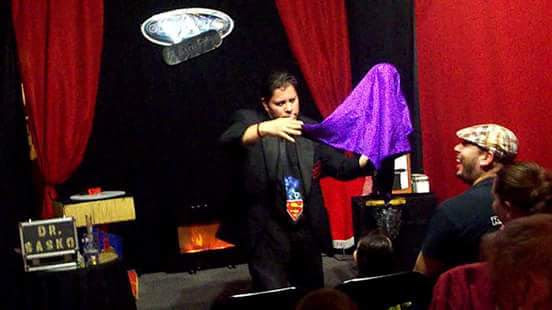 You can see numerous videos of Doc Sasko demonstrating these beginner's tricks on YouTube. Over the years, Abracadabra has also presented weekend magic shows for children: Torkova, Cohn and Sasko have all performed in the store.
–END–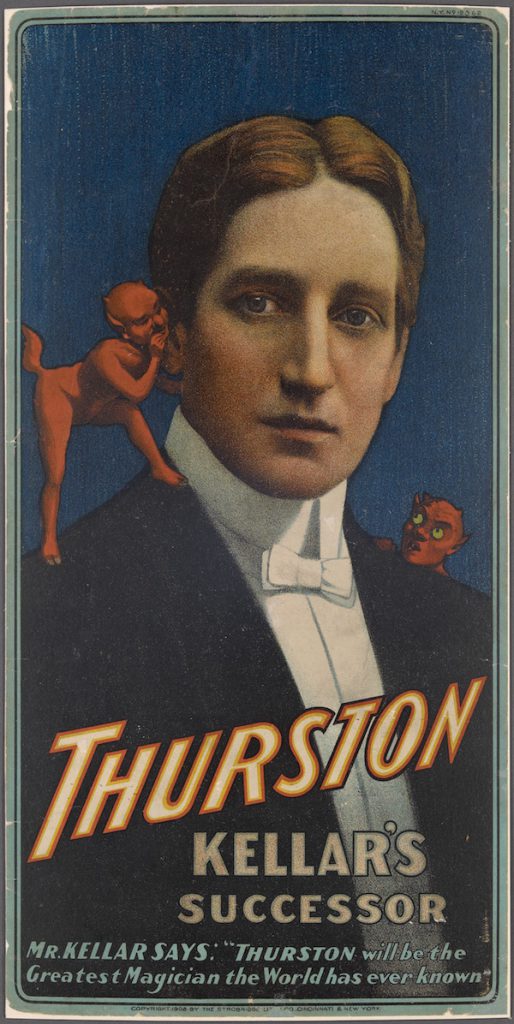 Chelsea Community News is made possible with the help of our awesome advertisers, and the support of our readers. If you like what you see, please consider taking part in our GoFundMe campaign (click here). To make a direct donation, give feedback, or send a Letter to the Editor, email scott@chelseacommunitynews.com.