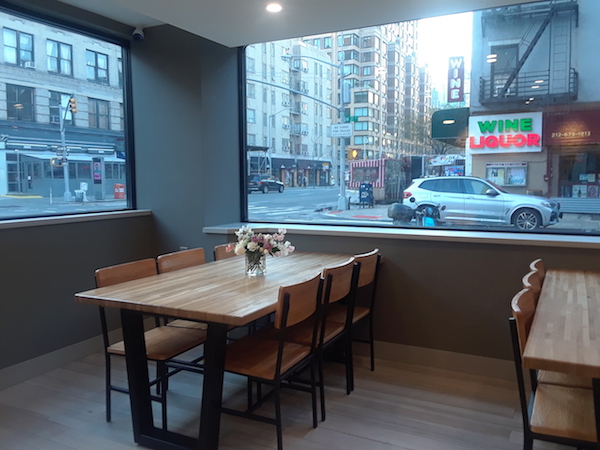 BY SCOTT STIFFLER | In show business, being the "second banana" is an unappealing prospect–you're always setting up the one who gets the laugh or hits the high note that gets all the applause. But in the business world, being second (the second of your kind, that is) is a vote of confidence that says youv'e got what it takes to put your own stamp on the next generation version of what made the original so successful. One such business quietly opened its doors this week, when Kona Coffee and Company set up shop at West 21st Street and Seventh Ave. (the original store has been in the East Village since 2017). Turns out, Kona is the third such "Second Store" on or near the block. Intrigued? Well then, by all means, read on!
PASTA BY HUDSON | When the pandemic forced the temporary closure of their original Columbus Circle location (underneath Eighth Ave. btw. W. 57 & 58 StS.), owner Brandon Fay didn't pack up his conversation piece countertop pasta maker and retreat to the relative safety of his own kitchen. Instead, he scoured the city for the best place to open a second store. On November 22, 2020–months before the COVID vaccine became available to anyone who wanted it–Pasta by Hudson Chelsea opened its door to the world. Pandemic era uncertainties notwithstanding, the move was a risky one: The long thin little street level storefront they operate out of (180 Seventh Ave. btw. W. 20th & 21st Sts.) has sent its share of small businesses packing over the years. (Ironically, the most recent tenant was Creamline–the second store opened by that well-regarded Chelsea Market destination). Business was slow at first, noted Brandon, but picked up as nightlife and foot traffic gradually returned to Manhattan. For diehard Chelsea residents with a thirst for travel, trek down Seventh Ave. to the Land of Below 14th Street–and check out Brandon Fay's latest declaration of culinary independence. The Perry Club (157 Seventh Ave. btw. Perry St. and Waverly Pl.) offers 2 speakeasy-type rooms styled after a 1500's European la Grotto. La Cisterna room can seat up to 30 guest for open dinner or your next private event and Il Grottino room for a more intimate group of 14 for those special occasion dinners. Liker Pasta by Hudson Chelsea, The Perry Club opened just as the Omicron variant announced itself to the world, confirming that the pandemic and its necessary precautions were far from over–so kudos to Brandon and likeminded risk-takers, whose love of NYC's people and places inspires them to fill our empty storefronts with what just might turn out to be your new favorite place.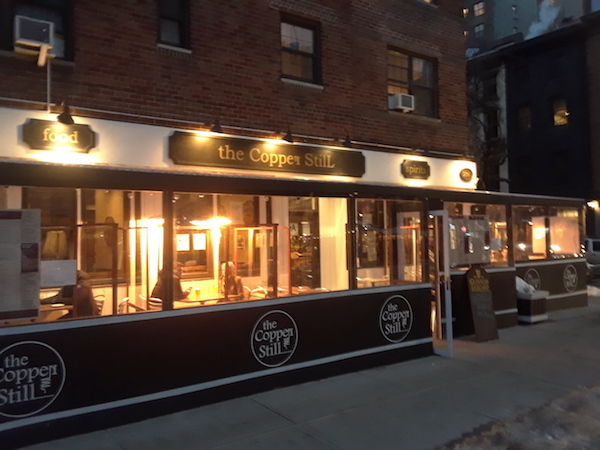 THE COPPER STILL | Owners Mike, Shane, and Brendan, all originally from Ireland, opened The Copper Still in the East Village (151 Second Ave.) in 2014. The Chelsea location (206 Seventh  Ave. at W. 22nd St.) made its debut in 2018. Both endeavors, say the owners, were "born out of the idea that the East Village and Chelsea need a family style Irish Pub with a great whiskey selection."
KONA COFFEE AND COMPANY | When the original store opened in the East Village 2017, Kona Coffee and Company was (and still is) "the only coffee shop that brings Hawaii's premium Kona coffee to New York City." You can thank Tae Kim for that. Born and raised in O'ahu, Hawaii, Tae's family owned a restaurant. The coffee they served, made with Kona beans, really left an impression on him. And for good reason: Kona coffee, the Kona Coffee and Company website notes, is "cultivated on the slopes Hualalai and Mauna Loa in the North and South Kona Districts of the Big Island of Hawaii. Its rich volcanic soil and afternoon cloud cover produce one of the most pleasing and aromatic coffee beans, that is hard to replicate in any other environment." Upon moving to NYC, Kim realized it wasn't just the coffee he missed–it was the easy-going lifestyle of the Big Island. Since its arrival in the East Village in 2017, Kona Coffee has provided "a space where New Yorkers from all walks of life can connect and unwind from their busy lives." Tae means to duplicate that mellow feeling at his new Chelsea location (corner of W. 21st St. & Seventh Ave.). The store is currently in the midst of a soft opening; closed from Dec. 31 to Jan. 2; back in business on Ja. 3, with the official grand opening set for Jan. 14.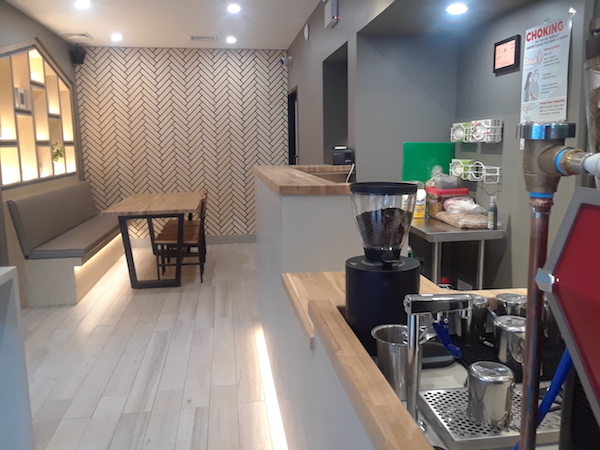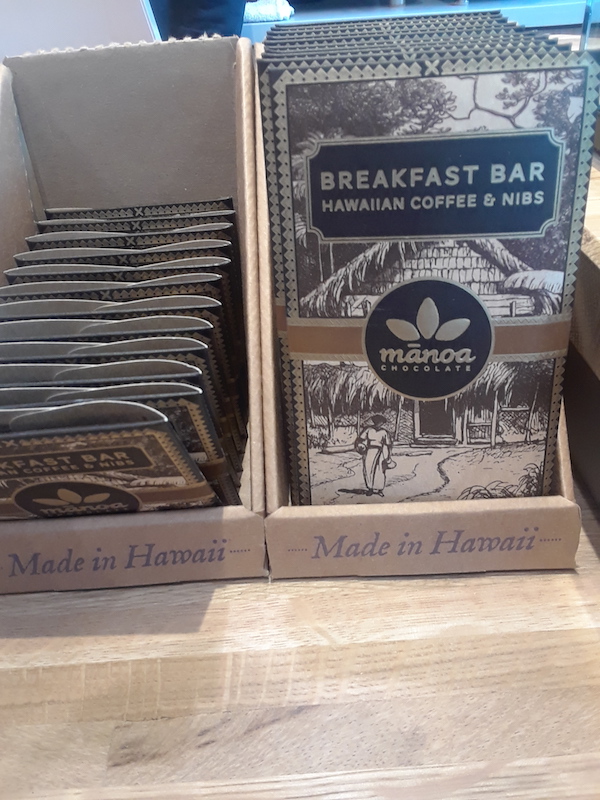 Chelsea Community News is made possible with the help of our awesome advertisers, and the support of our readers. If you like what you see, please consider taking part in our GoFundMe campaign (click here). To make a direct onation, give feedback, or send a Letter to the Editor, email scott@chelseacommunitynews.com.