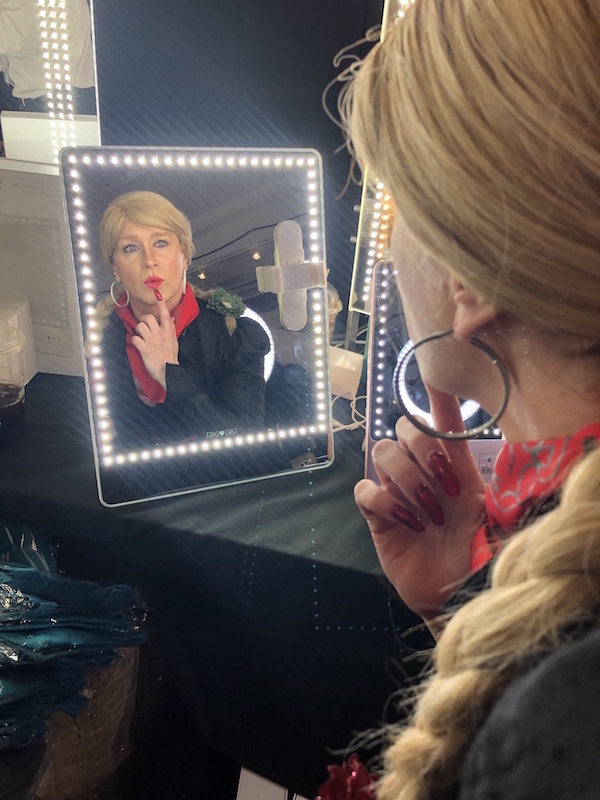 BY CHARLES BATTERSBY | When lockdowns and masks became fashionably far-reaching, some people were happy that they had an excuse to let their appearance go. However, the cosmetics industry was in a pickle, with no one buying lipstick. With the easing or outright rollback of COVID-demanded precautions—including the wearing of masks in many indoor settings—those kissers can once again be shown off.Ga
It´s a time whose arrival was eagerly anticipated by those who attended The Makeup Show late last year. Held at Chelsea´s Metropolitan Pavilion (125 W. 18 St. btw. Fifth & Sixth Aves.), it´s an industry convention for professional makeup artists, as well as a wonderland for civilian beauty enthusiasts. It skipped New York in 2020 due to the lockdown, but made its return to NYC last November 6 and 7, with a weekend of what's new in the world of makeup
The 2021 event was smaller, and the show floor was only the ground floor of Chelsea's Metropolitan Pavilion, with two upper floors used to present panels to socially-distanced audiences. Between panels we spoke to James Vincent, Director of Education and Artistry for The Makeup Show. When we asked what was new with the event this year, he laughed and told us, "Everything is new. It's such a crazy time in our history, and this city, which is our home. We knew that 2022 was the year that we would have to come back as what people are used to seeing. But we also saw that many artists and brands were so hungry for connection and inspiration, that we decided to put together a beauty experience that was a little more intimate."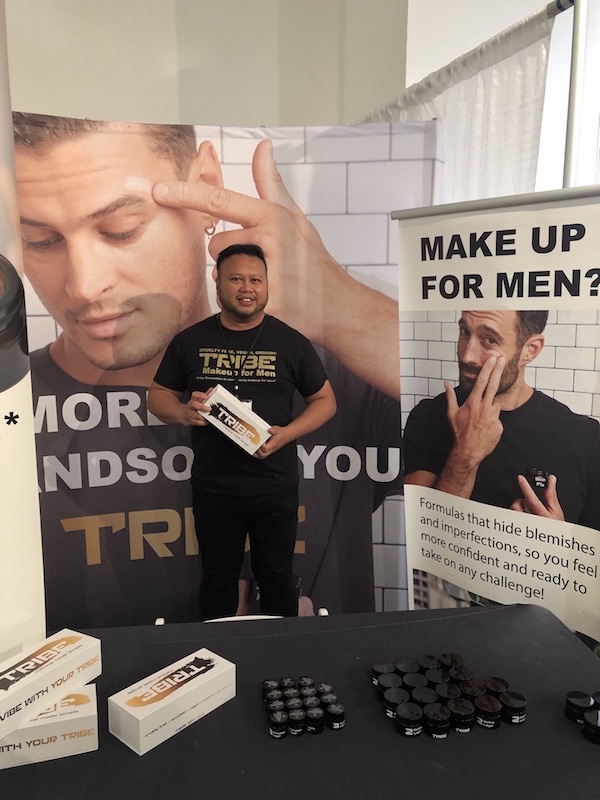 Many of the booths were for small companies where independent creators were showcasing new products created during the COVID lockdowns; some of them were presenting their products at the convention for the first time. We discovered Daniel Medina, founder of Face Cult Beauty, at an unassuming booth where he was selling a new type of makeup applicator that rolls down over the finger (Like a condom) and is used for applying concealer and foundation, or blending other products. It's a pandemic-era creation that comes sealed in individually-wrapped pouches to help fight the spread of germs. We asked Medina about the delays caused by the lockdowns and he told us, "It was a blessing in disguise, because we got so much love and support during COVID. We were able to perfect the product. spend time, getting distribution up and going. It's been such a warm welcome [at The Makeup Show]."
Nearby, a booth for Tribe Cosmetics Makeup was showing another product line making its first appearance at the con too; Makeup For Men. They had a simple selection of three products, moisturizer, skin fix, and beard fix. Their spokesman explained that it's not different from women's cosmetics from a formulaic standpoint but that they have, "Simplified the process and the applications, so that we lower the barrier of entry for regular guys," he gestured around at the many booths selling dozens of different kinds of makeup brushes, "All the brushes and tools, it's like rocket science to [men]."
For the confused men (and aspiring makeup artists), The Makeup Show is full of tutorial panels and, most years, there are booths promoting cosmetology schools. Since 2020 the schools have had to reinvent themselves for the Zoom era of online classes. We spoke to Jill Blazer, owner and founder of the Make Up First School of Makeup Artistry in Chicago. To augment her income during the lockdowns, she created a new line of makeup sanitizing spray called ATTN!. It not only kills germs with alcohol, but it also soothes the skin with a residue of aloevera, rosewater, and witchhazel left behind.
New brands, new target audiences, and adaptations to the new business models were all over the showroom floor. But The Makeup Show was also looking deep beneath the surface this year. James Vincent told us, "In our education, we're not just talking about makeup application or career now. We're looking at people's wholeness and wellness. These are where the shifts happen, if we start to look at the stories of these independent brands and individual artists, it allows us to build back stronger than we were traditionally and before."
The Makeup Show returns to New York in May 1-2, 2022.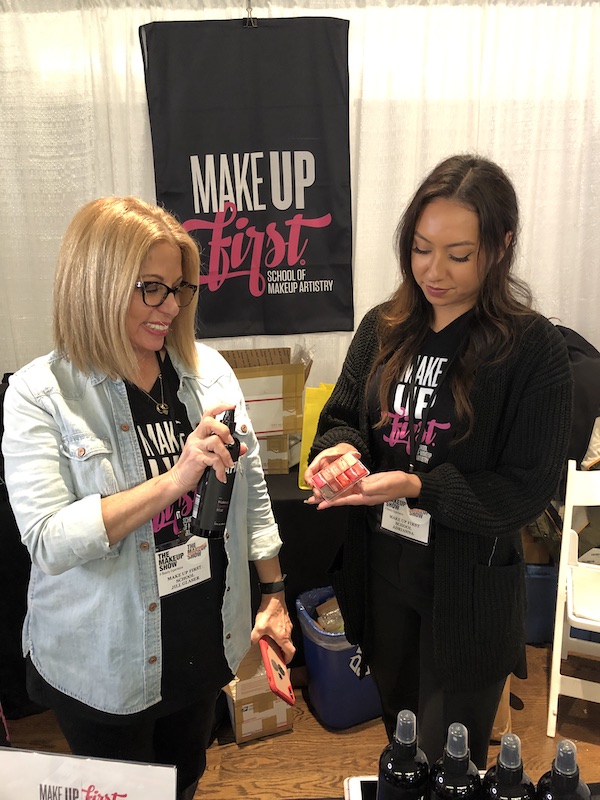 Chelsea Community News is made possible with the help of our awesome advertisers, and the support of our readers. If you like what you see, please consider taking part in our GoFundMe campaign (click here). To make a direct donation, give feedback, or send a Letter to the Editor, email scott@chelseacommunitynews.com.