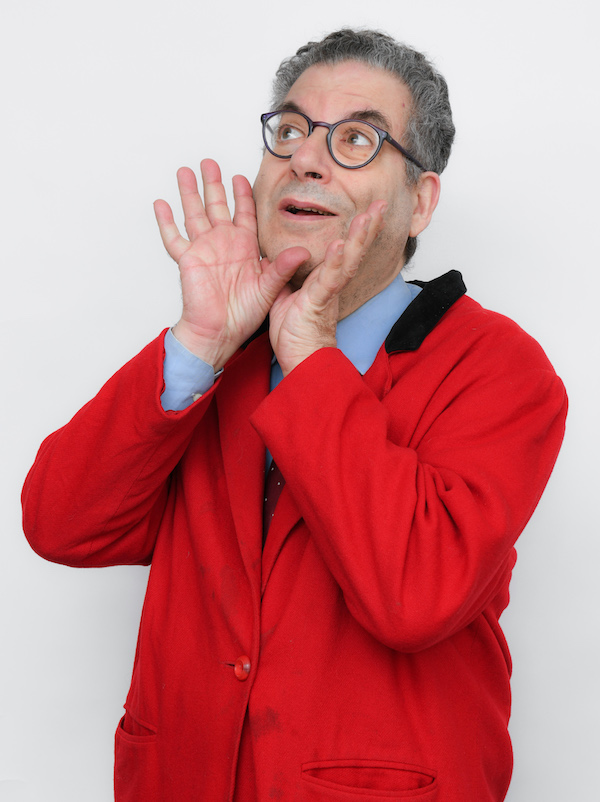 BY MICHAEL MUSTO | I've lived in New York City my entire life—by choice—and as a result, I want to share my native wisdoms in the form of insider tips as to how to get the best bang out of the Apple. Here we go!
Avoid the Village on weekends. Enough said.
The best tailor I've found is LNC Tailor Shop, which is run by a nice Chinese man from the basement of 83-Baxter Street in Chinatown. It's beyond unassuming, but worth the trip down the steps, since the man is efficient and reasonable and would love your support.
Central Park Zoo is fun, but try to avoid eating at the Dancing Crane Cafe (East Side at 64th St., near the zoo). The food is vile, particularly the hot dog, which is all salt combined with some unrecognizable meat product. After oohing and ahhing at all those animals, you really should probably be eating vegetables anyway.
Chelsea Market (75 Ninth Ave.) provides a delicious romp through many establishments and the seating has gotten closer to normal, but there are still problems. One of my favorite eateries there, Tings Jamaican Jerk Chicken, has no seats, and another one, Berlin Currywurst, has limited seating. So, what I do is get my food from one of those spots and either grab communal seating outside the Pearl River Mart department store on the same level or take it downstairs to Buon'Italia, order coffee and dessert there, and seize one of the three tables outside their entrance. But don't tell them I sent you!
Don't ever order a pastrami sandwich at a diner. Just trust.
Don't feed squirrels and birds. It's not nice to fool Mother Nature.
Don't give wrong directions. We've all been in the vulnerable position of needing directions in a city we're unfamiliar with. So, unless you're absolutely sure (and have done a google map search to back up your instincts), just pass the task along to someone more informed. There's nothing sadder than a tourist triumphantly walking in the wrong direction.
SIMÒ Pizza (75 University Place) serves scrumptious personal pan pizzas, my favorite being the salsiccia e cipolla for $11.90 plus tax. You order and pay, then sit indoors or outdoors, and they bring the circular majesty right to your face. This is a big step up from 99-cent pizza (which I'm not ruling out either).
Don't think that a free gay bar is really free. Yeah, there's usually no cover charge, but the drag queens beg for tips from the second they hit the stage. Be prepared to refinance your house by the end of the evening.
Fight the urge to put your head down whenever a homeless person approaches. Why are you squirming? This isn't some kind of scam. They really need the money.
Get an ebike. Yes, they are expensive and clunky, but they ride like a dream and make life like a joyous theme park ride. Just don't leave it locked outside for too long. These bikes are so good that everyone wants one.
Harlem and Morningside Heights are great places for good eats. One of my favorite eateries is Lolo's Seafood Shack (303 W. 116th St.) The Caribbean fare is delicious and in nice weather, there are tables out front for al fresco dining. Miss Mamie's Spoonbread Too (366 W. 110th St.) is also divine—a fab sit-down restaurant for fried chicken and fixings.
If you walk into Marie's Crisis Cafe piano bar (59 Grove St.) and they're singing songs from Les Miz, immediately leave. It's going to be a long evening.
In a subway station, while waiting for your train to arrive, cling tightly to a pole. Need I say more?
It's pay-what-you-wish for New York State residents and New York, New Jersey and Connecticut students at the Metropolitan Museum of Art. Just show the proper ID and donate however much—or little—you want. You certainly won't leave feeling ripped off.
Limit your special order if there's a long line at Starbucks, Chipotle, or any other interactive chain place where you get to make a bunch of choices. Please don't see this as your long-awaited chance to be a theater producer. Kindly stop short of "Add a drizzle of gorgonzola—and can you wrap it all up in a cucumber melon facial mask, lay it out in the sun, and get back to me in an hour?" Believe it or not, there are others waiting behind you online, and many of them have nervous conditions.
MoMA, at 11 W. 53rd St, not only serves modern art, but films too, for those who rightly feel that NYC doesn't have as many revival houses as it used to. In the museum's three theaters, they show everything from classic art films to Oscar contenders to their current series, Horror: Messaging The Monstrous, which has unpacked scary classics like Burnt Offerings, Hellraiser, and The People Under The Stairs. But don't be frightened. Perfectly soothing scheduling information is at moma.org/calendar/film and ticket info is at moma.org/visit/film.
Performers light up New York in all their unique and subversive glory. If you see that longtime entertainers like Amber Martin, Julie Atlas Muz, Carol Lipnik and Justin Vivian Bond are performing somewhere, just show up!
Rats are everywhere, so be sure to walk gingerly yet briskly over them—especially after it rains, when they love to come out of their holes. I'm just sayin'.
Save those Bed, Bath and Beyond 20% off coupons. They come in handy.
Standing room is an economical way to see Broadway shows, as long as you don't mind seeing Tootsie on your tootsies. If you have that kind of stamina, you can look into shows that are selling out and get an SRO ticket the same day as the performance you want to see. Some of these tix are as low as $27, which makes standing that much more bearable. Plus, you won't have to move a hair when everyone else leaps to a standing ovation!
Street art can save your apartment! So many people here are so rich that when they're moving or cleaning house, they think nothing of leaving priceless pieces right on the street for anyone to grab at. You don't even have to loot!
There are five boroughs. Did you ever think of checking out the other four? (Maybe even Staten Island. Or maybe not.)
Trader Joe's has 99-cent pasta. Even the 99 Cent stores don't have that anymore.
And finally: Write your own rules! Put in your own two cents! And feel free to kvetch about the city if you feel like it! That's what being a real New Yorker is all about. Enjoy.
Michael Musto is a columnist, pop cultural and political pundit, NYC nightlife chronicler, author, and the go-to gossip responsible for the long-running (1984-2013) Village Voice column, "La Dolce Musto." His work regularly appears on this website as well as Queerty.com and thedailybeast.com, and he is writing for the new Village Voice, which made its debut in April of 2021. Follow Musto on Instagram, via musto184.
Chelsea Community News is made possible with the help of our awesome advertisers, and the support of our readers. If you like what you see, please consider taking part in our GoFundMe campaign (click here). To make a direct donation, give feedback, or send a Letter to the Editor, email scott@chelseacommunitynews.com.